London: How Chelsea tested one fan's patience
source: StadiumDB.com; author: michał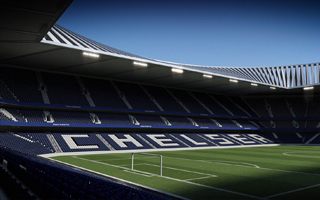 Because the club didn't release satisfying renderings of their future stadium, one fans decided to do it for them. And Neil's amazing effort is the best we've seen of the kind!
We have to admit that Chelsea forced their fans to wait quite a long time for official images of how the revamped Stamford Bridge will look. Very early drawings were published in early July 2015, but they showed little of how the stadium would actually look.
Supporters were left with an intriguing outer bowl outline and assured by the club that Chelsea's new home would be inspired with historical British stadium architecture. Not enough for one of the fans, Neil Vano. Neil, season ticket holder at the current Bridge since 1996, used those initial images as base for his 3D model of what the stadium might look like.
"I started work on the model a long time before any official blueprints or drawings were published, because Chelsea had only released very trading black and white, grainy images that didn't show of the design. As I am a Chelsea season ticket holder, I couldn't wait to see what the actual stadium would look like so I built my own model. It was simply a guess at what the stadium would look like", Neil says for StadiumDB.com.
His first guess was a very decent one, though not entirely accurate. "This image was my initial attempt. The inner seating bowl was pretty close in this attempt.
"Just needed to change the outer shell. I assumed that the roof would have a circular opening because the company who are building the roof have used circular openings on most of their previous projects. But this was simple to change. And also the scale of the buttress pillars had to be changed after seeing the official images". Comparison of the initial and current model is available below: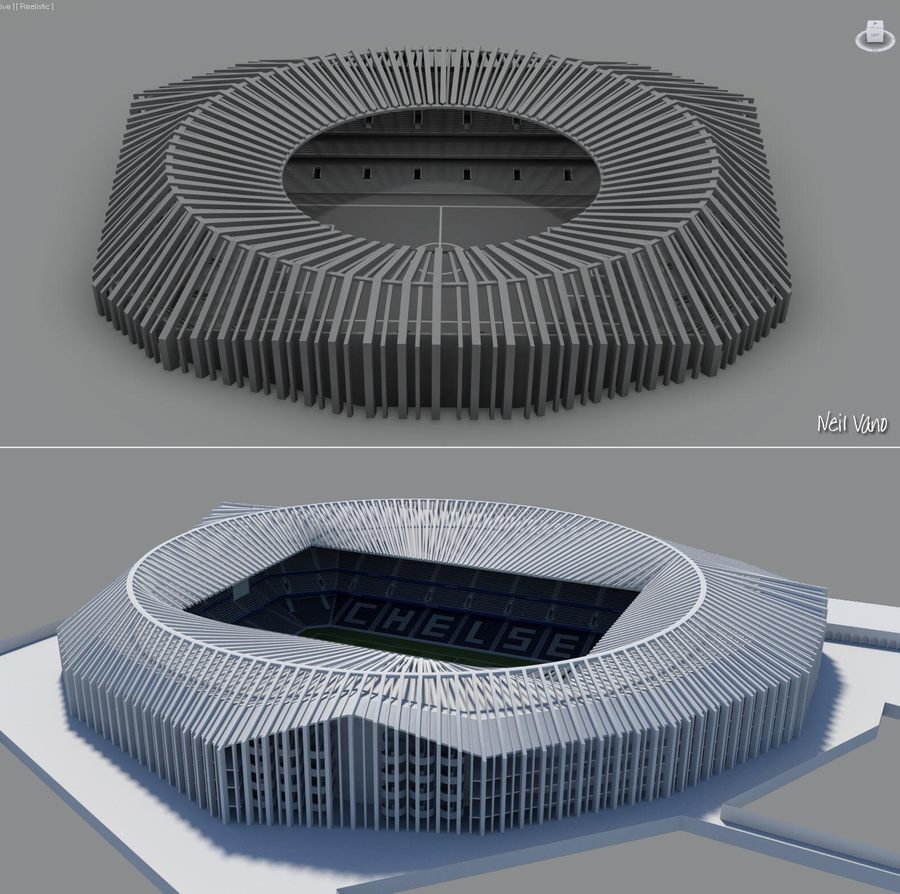 © Neil Vano
Neil couldn't have known how the roof opening would look, because official image and mockup weren't released until almost two months later. Once the planning application documents were released in December, he updated his work further and again came ahead of Chelsea's official renderings, because to this day the club hasn't shown actual images of the interior. Neil, on the other hand, has. You can see them below!
Possibly the most impressive fact here is that the author isn't even a professional graphic designer, he's simply a fan of the club.
"I am certainly not a professional at all, this was something to do as an interesting project. In fact I haven't made anything like this project before. […] I don't have really have any experience with 3d modelling or rendering. I have made a couple of basic beginners models before but that's it. Never tried lighting or texturing previously", Neil says.
Videoclips depicting his unofficial model of the stadium were to date watched over 145,000 times on YouTube, showing how huge the interest in Chelsea's new stadium is.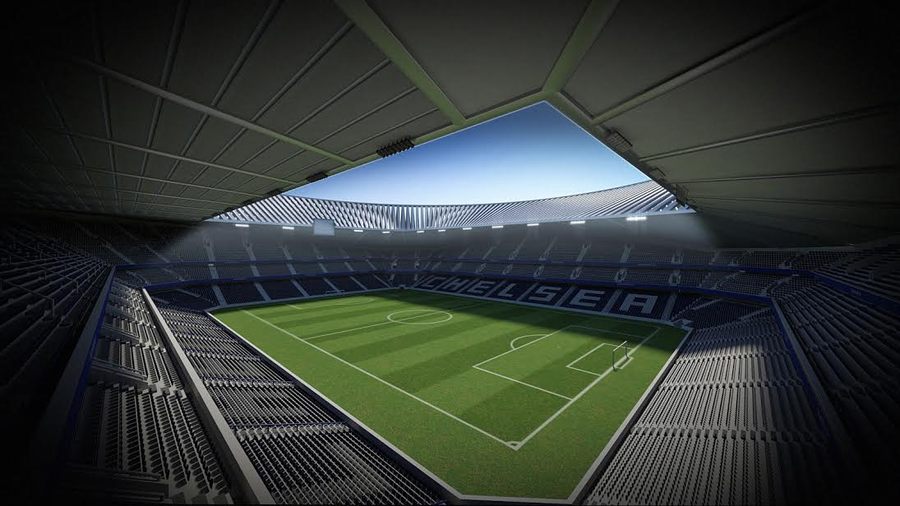 © Neil Vano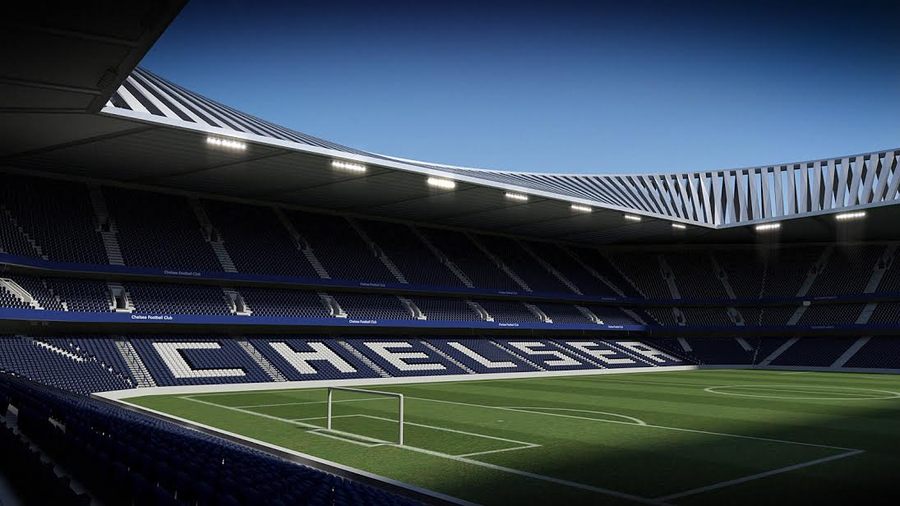 © Neil Vano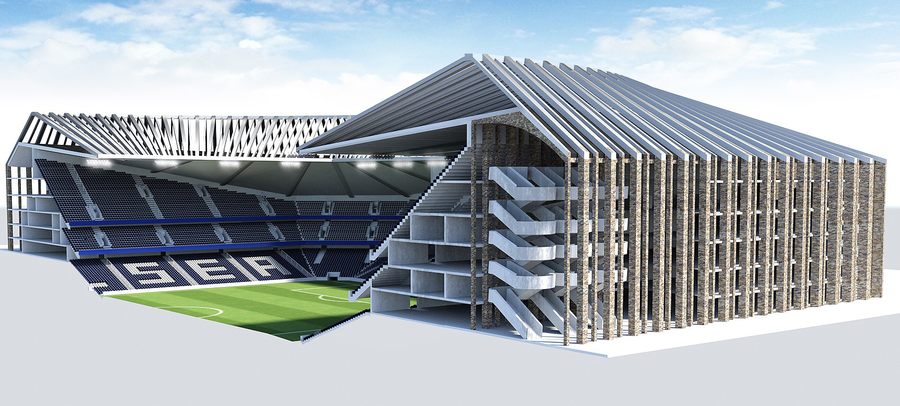 © Neil Vano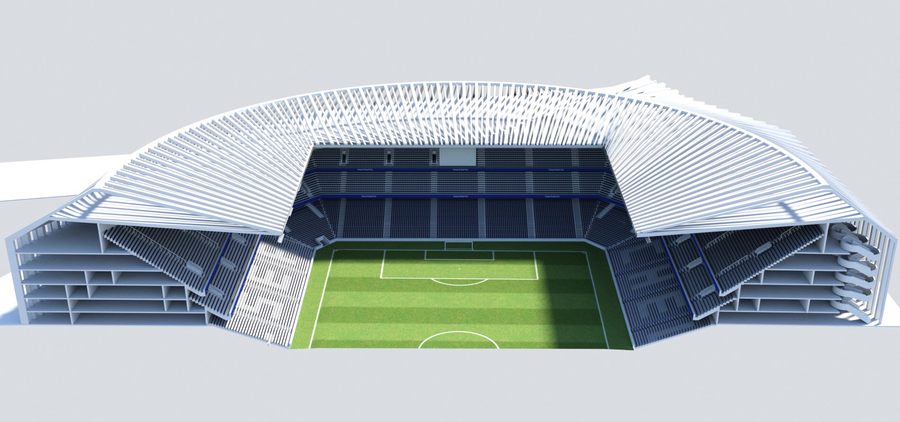 © Neil Vano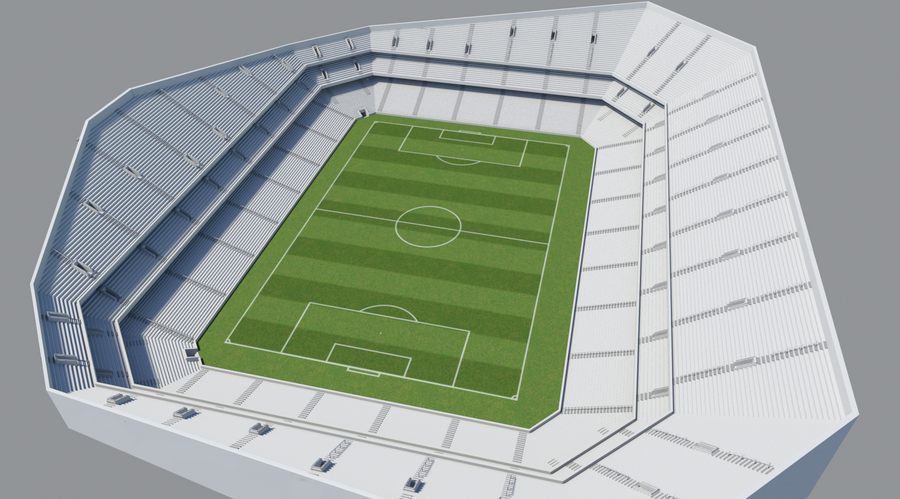 © Neil Vano