New design: Chelsea use history in stadium plan
source: StadiumDB.com
Not only because it's a good idea, the club was simply forced to. New Stamford Bridge will benefit from the historical layout of available land to squeeze in 60,000 people.
Chelsea unveiled their long-debated vision for Stamford Bridge expansion. Three tiers of seating and 60,000 spectators – that we know all too well from many modern stadiums. But at rebuilt Stamford Bridge stands will nearly resemble a pentagon to perfectly fit in the little available space that the site offers. The proposed layout is somewhat similar to shape the stadium used to have in 1939.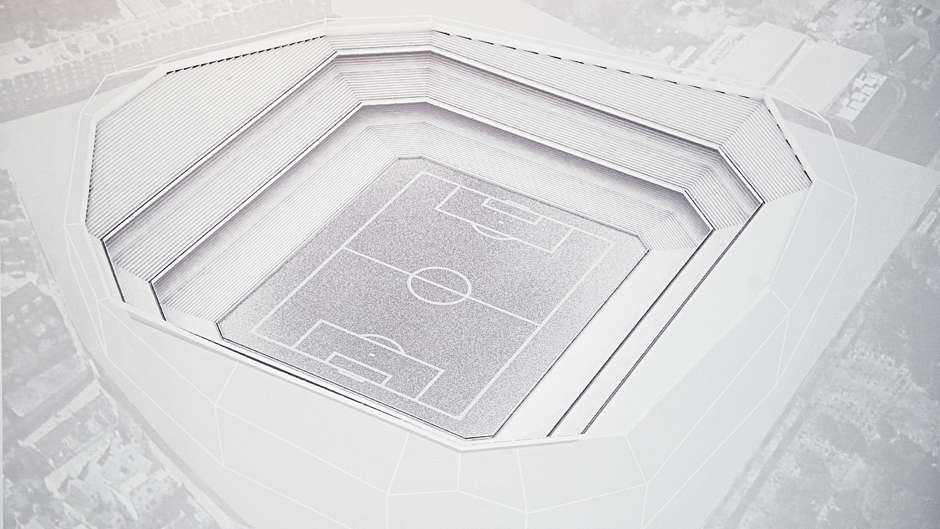 It's precisely that limited land available which forced Chelsea to seek alternative locations in recent years. It wasn't until all crucial alternatives were sold to other parties (Earl's Court and Battersea to name the most important ones) that the club returned to analyse their current ground for possible alterations. It's very difficult as the plot is severely restricted by railway lines (north/east), roads and residential buildings (south/west).
The key issue is not only fitting 60,000 people inside the stadium, but providing them with proper access/evacuation routes that would not severely disturb local residents. That's why the proposed stadium will be surrounded by a raised platform, completely covering the railways and spanning all the way to the western Fulham Broadway subway line. The much clearer proposed layout can be seen below (blue), compared to current site access routes (red).
The word "expansion", though used commonly regarding this project, doesn't do justice to the project's scale. Current Stamford Bridge would literally be razed to the ground and replaced with entirely new stadium worth an estimated £500 million ($786m / €705m), one of Europe's most expensive. Such operation would force Chelsea to leave their home for 2-3 seasons.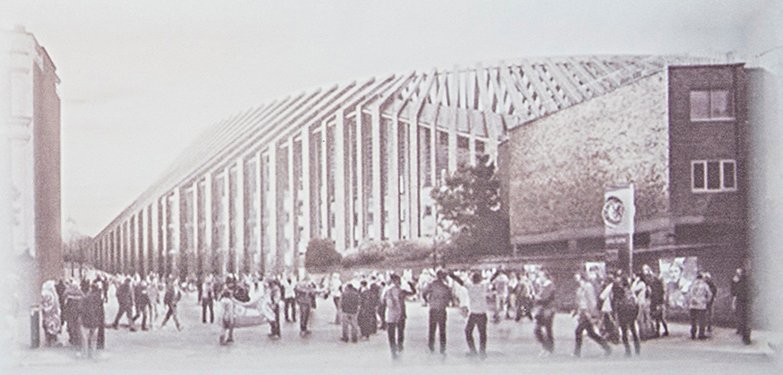 Aesthetically, the stadium could take the form of an irregular prism, soaked with historical references. The roof would resemble old "sheds" from early 20th century, while brick would be used throughout spectator zones. Each side of the stadium is expected to grow significantly in height, even the southern side currently with 10-floor high-rise built into it.
But despite this, the stadium should not seem heavy and imposing as the scheme suggests using large perforations to give it more light and open feeling. It will also project the same monumental ambience known from gothic churches, as architects Herzog & de Meuron were using the Westminster Abbey as inspiration.
The road is long
Although Chelsea fans have been among those waiting the longest for their new stadium throughout the Premier League, they still have to be patient. Their club is only now beginning wide consultation over the proposed vision and the road to planning permission and actual groundbreaking is still long. Current renderings were first used during a 3-day exhibition at the existing stadium, which ends today.