Rotterdam: Feyenoord to get a new stadium after all?
source: StadiumDB.com; author: michał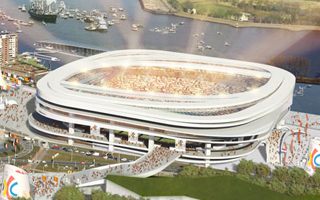 In mid-2016 we should know the future plan for Feyenoord's stadium. No more revamps of De Kuip, this time (again!) a brand new arena is contemplated in southern Rotterdam.
During Monday's shareholders meeting the Supervisory Board of Feyenoord outlined the plans for new stadium of the club. Most importantly: new means built from scratch, not another redevelopment of De Kuip.
President Cees de Bruin assured the club and stadium authorities are working closely with the city. The goal is a framework for what should be a vast revitalization of the southern riverside of Nieuwe Maas.
Nicknamed 'Feyenoord City', the project would include bringing commercial and leisure use to the industrial area, increasing both matchday and everyday revenue generated by the future stadium.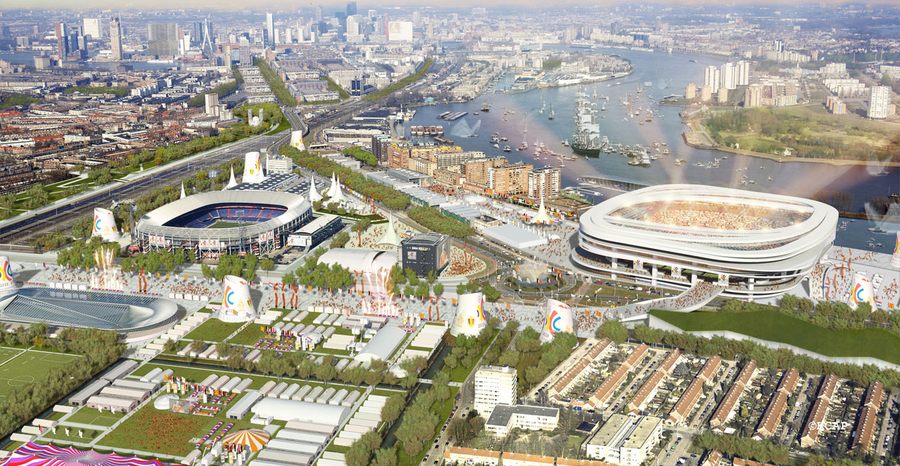 While no details of the stadium itself were released, renowned architect Rem Koolhaas and his office OMA are to work on the masterplan. It should be ready in mid-2016 along with the financial feasibility analysis of the entire project. Feyenoord should remain at De Kuip until 2020, when the new stadium could be ready.
Just as a reminder, Feyenoord's attempts to do something with their stadium are nothing new. The debate began in early 2000s and in 2008 there was a plan of complete revitalization of the riverfront. Stadionpark Rotterdam (above) seems the closest to what is currently contemplated.
In 2013 a vision of completely new stadium at the Varkenoord training complex was drawn, but ended being scrapped after the municipality refused to provide financial guarantees to the club.
That's why in 2014 the final design of complete revamp for De Kuip was selected. But this option, expected to cost some 40% less than a new stadium, earlier this year proved unfeasible within the estimated budget of €200 million. The story so far is illustrated below: