London: Tottenham stadium among world's priciest
source: StadiumDB.com; author: michał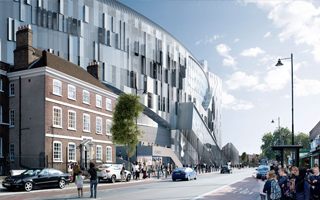 Initial price estimates were very modest compared to how much London's newest stadium will cost when delivered. With $1.12 billion it will join the most expensive stadia worldwide.
When Tottenham released their updated stadium design (brand new, actually!) this summer no price tag was put on it. That's why most media outlets were still sticking the old design's budget onto it. £400 million may have seemed reasonable as it was very much what Emirates Stadium had cost (inflation not included), so it seemed somewhat realistic.
However, now the actual cost estimate is available and it might raise some eyebrows. £750 million equals $1.12 billion or €1.03bn and means the stadium will join the world's most expensive football venues, especially with the capacity of "only" 61,000. By comparison, England's most expensive stadium ever, Wembley, had cost £757 million and holds 90,000 people.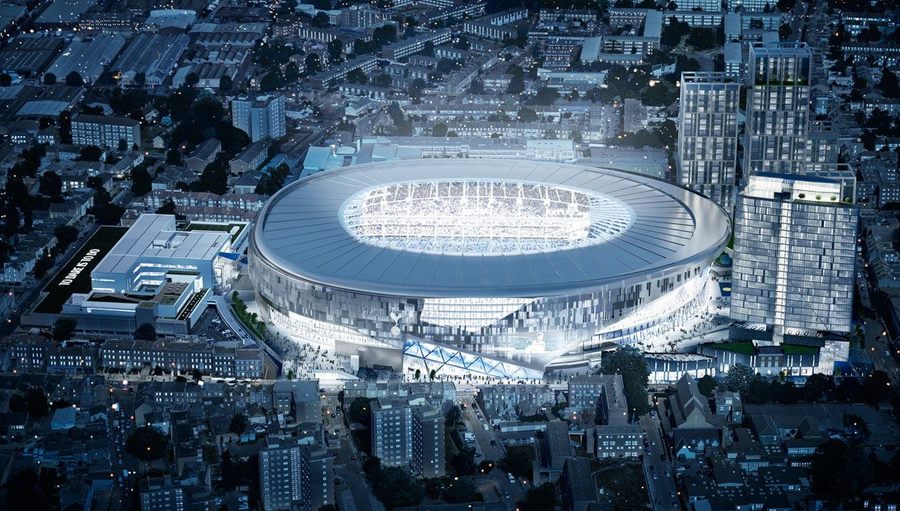 Of course the price, though stunning, should not be too surprising. London is a very expensive market in the first place and the project was upgraded a lot since the early drafts of 2009.
Capacity increase aside (from 56,000 to 61,000), the building will include a pioneering system of retractable field, first ever to rest under the south stand when not in use. Also, the extent of additional leisure and commercial uses incorporated into the project has increased.
With current White Hart Lane, Tottenham Hotspur make £44 million in matchday revenue every season. The new arena will bring the figure up to over £100 million, which itself suggests the investment should pay off!