Russia: No new stadium for Kuban, only upgrade of current one
source: Championat.com; author: michał
They were supposed to host the World Cup. Then they were expecting a new stadium despite being dropped. Now Krasnodar is left with only an upgrade of the existing Kuban Stadion.
Krasnodar can surely be considered the city to lose most during Russia's internal competition for host-city status. The city was first selected, then dropped by FIFA. Regardless of this there was supposed to be a brand new stadium to replace the current Kuban Stadion.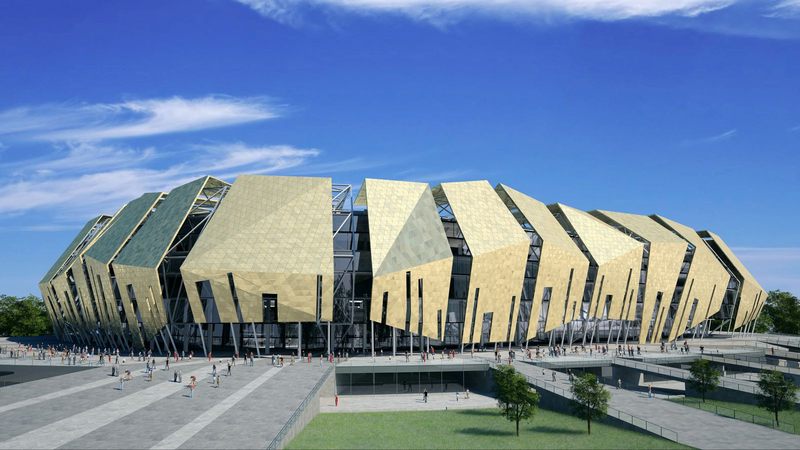 Earlier this year the project was postponed until after the 2018 World Cup, during which the current stadium may be used as training venue. However, now it's clear the scheme will not happen at all. Instead, a thorough renovation of the existing structure will take place.
It will run in two phases. First, before the World Cup, new field will be laid and all player areas will be upgraded. After the tournament much larger works will follow. Both ends will see additions of an upper tier and the entire stadium will be covered. While there is no rendering of the plan, we prepared a very simple image of what's planned.
Interestingly, the floodlight masts are to be left in place despite new lighting system being planned within the roof. The masts are simply too large and removing them would be problematic.