Russia: Plans for Kuban postponed until 2018
source: Itar-Tass.com; author: michał
Though Krasnodar isn't a World Cup city, it was still to receive a world class stadium. But currently the plan is on hold, at least for 3 years.
FIFA's rejection of Krasnodar as a 2018 World Cup city came as a shock to many people back in 2010. Primarily because there's no other city with such demand for match tickets across Russia. This is why a new design was drawn in England in 2013, expected to bring Krasnodar a 45,000-capacity stadium despite not hosting the event.
Works at Kuban Stadion were expected to begin in 2014, then in early 2015. After the current season FK Kuban was to relocate to their derby rivals' new home at FK Krasnodar. Reconstruction of the Kuban Stadion would make it a secondary venue during the 2018 World Cup.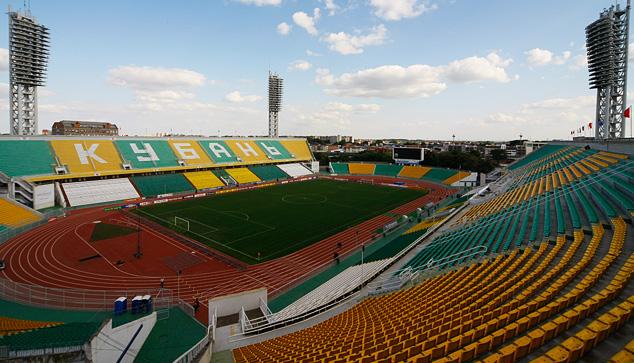 But works haven't began to this day and now it seems to be too late. "If we begin a large-scale reconstruction of the arena, we may not be able to complete it in due time. So we decided to postpone groundbreaking until 2018", said Ivan Peronko, vice-governor and chairman of regional football association.
To be a training stadium during the 2018 World Cup, Kuban Stadion will undergo a modest renovation in upcoming years only to be demolished after the tournament.