New design: Kosice to finally get a new stadium?
source: StadiumDB.com; author: michał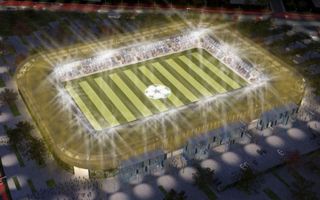 It's been 7 years since the idea of a new football stadium was first brought up in Kosice, Slovakia. Now it's entirely possible that excavation will begin this year.
Slovakia's second largest city has been waiting for a new stadium since 2008. Already then the current Stadion Lokomotivy was seriously outdated and its seating layout is hardly comfortable for football games. While the local club, renamed from MFK to VSS Kosice recently, was relegated to the second league, the idea of a new arena is still on the table.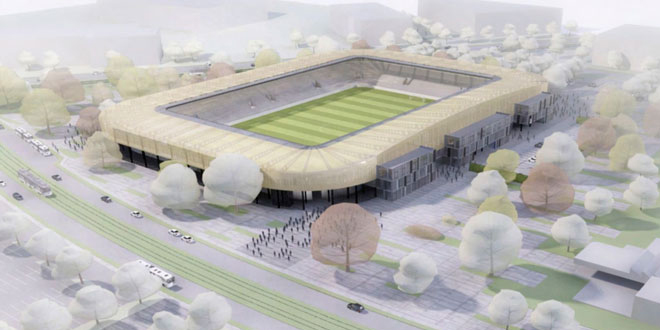 Since 2009 the plan has been to build the stadium in a new location, replacing old bus depot near the southern bypass. That said, in 2009 the scheme envisaged an arena for over 19,000 people. Current scheme is much more modest, at 9,080. Still well above the minimum for UEFA Category 4, one enabling most international events.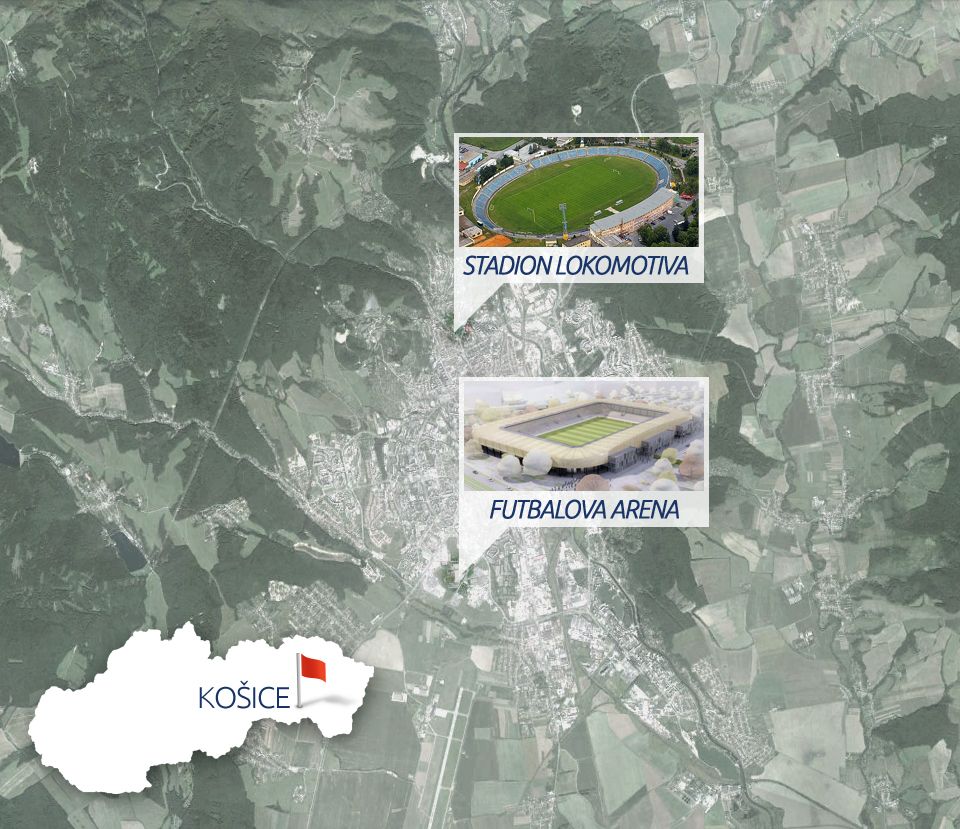 The city of Kosice established its purpose-created subsidiary Košická Futbalová Aréna back in 2014, but it wasn't until this year that the project gained momentum. Recent announcement from the mayor's office declared possible groundbreaking by year end.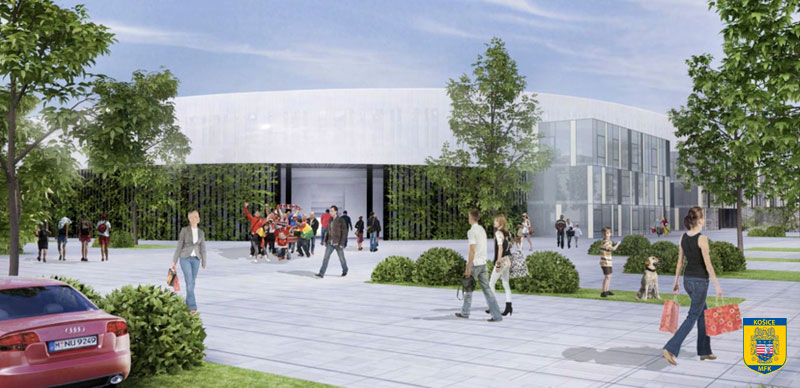 Early phases would only include archeological and excavation works, while actual construction could follow early into 2016. If this is the case and the project doesn't suffer from delays, completion could be possible in late 2017.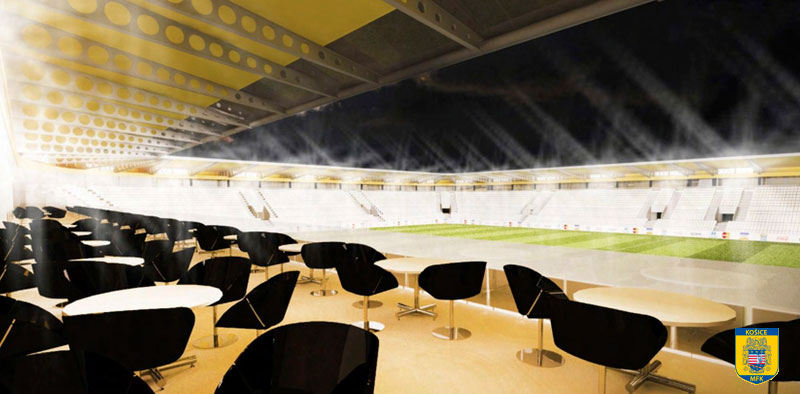 The entire project is priced at €12 million ($13.2m), of which majority would be covered by the city (thanks to a loan from the country's central budget). Private involvement would be limited to €4 million contributed by the Slovak FA.