New construction: Tottenham goes forward with stadium
source: StadiumDB.com; author: michał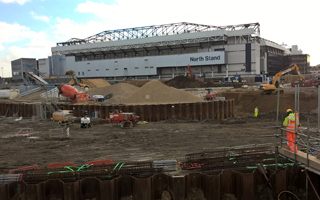 Starting today we'll be giving you updates from the White Hart Lane site. Crucial work are still to come, but Spurs have just announced important partnership regarding the new stadium.
Earlier today Tottenham Hotspur announced Mace as Construction Partner for the new stadium scheme. Mace will become an integrated member of the Project Team and develop the pre construction plans, detailed construction programmes and work with the Club to procure specialist sub contract tenders for the new stadium works.
The international construction and consultation company enters the project when enabling works are well under way. Even the long-awaited demolition of Archway facilities is now over and the entire site around White Hart Lane is undergoing preparations for actual construction, to follow in 2016.
From today onwards we'll be showing you progress on the site, hopefully in regular month-long intervals. First two updates are here for your enjoyment.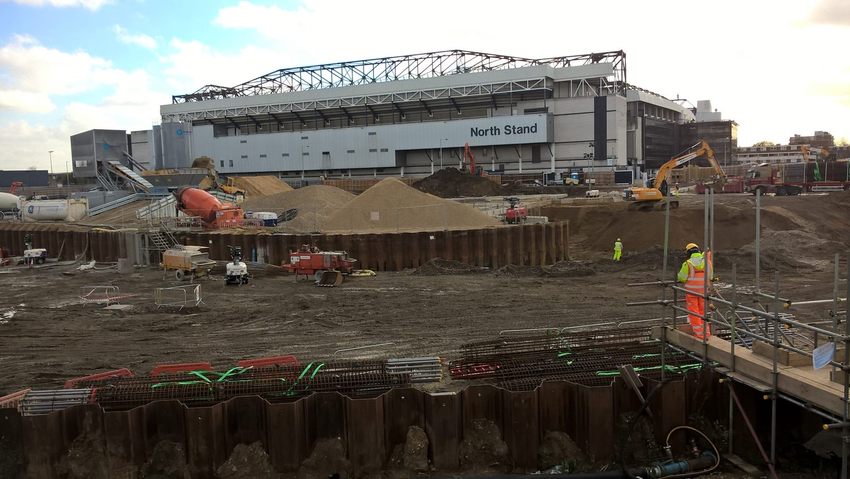 © Radim Šantrůček
Commenting on the appointment of Mace today, Daniel Levy, Chairman, said, "This is another step towards the delivery of one of the best stadiums in the world. We are delighted to have Mace on board. They bring a wealth of experience and I know they share our commitment to ensuring that the development will be first class in every aspect. We now await Haringey Council's Planning Committee decision on 8 December 2015."
Tottenham would prefer to start work on the new stadium's infrastructure as soon as possible in order for the 61,000-capacity venue to be ready in 2018. No matter the time frame, Spurs will have to relocate for no less than one season.