Poland: The secret of unopened Bielsko-Biała stadium
source: StadiumDB.com; author: michał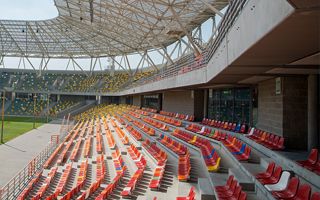 Despite officially being delivered in June, the new stadium in Bielsko-Biała will not be opened until February 2016, maybe even March. See here how is that possible.
New stadium in Bielsko-Biała is one of the very last to be completely reconstructed in Polish Ekstraklasa. Already now capacities have grown immensely throughout Poland, but for the moderately popular Podbeskidzie it's not the case.
Initial plan was to see the team have over 15,000+ capacity at their use in late 2014. However the municipality annexed the initial contractor for half a year more. Then by July this year Bielsko-Biała's press officer Tomasz Ficoń confirmed speaking to StadiumDB that all works had indeed been done.
Still, the city took the liberty of requiring 3 months for handover procedures, more than any other municipality in Poland for a stadium of this scale. During that time they secretly signed one more annex with the general contractor to provide alterations. This contract ran out in late September.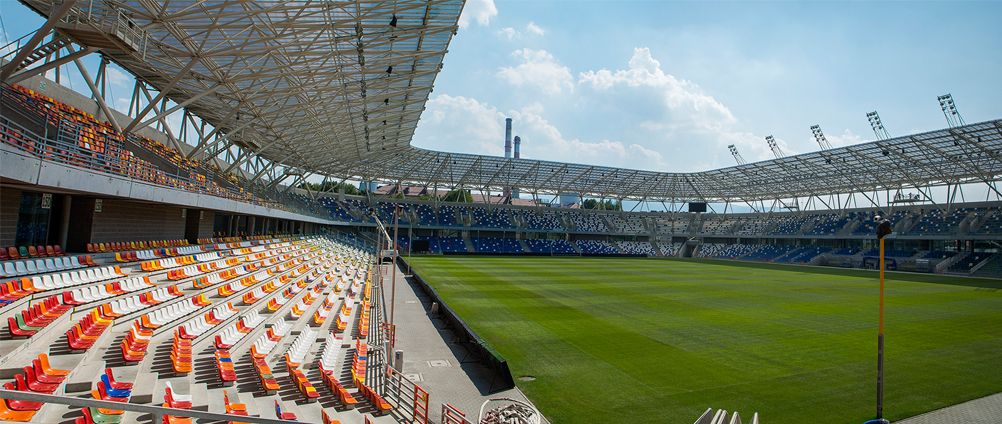 © Adam Szyszka, Stadiony.net
Today Bielsko-Biała's vice-president Lubomir Zawierucha confirmed the PLN 100 million ($27m / €24m) stadium will not be opened until February, maybe even March 2016. This latest delay is said to be caused by changes in safety and licensing regulations. However, there were no recent changes to any of the mentioned laws.
StadiumDB gained insight into the proceedings that suggests Bielsko-Biała provided poor oversight of the project from day one, which led to numerous issues, errors and cases of neglect.
We covered some of them in our Polish version in August, like arguable access routes for home and away fans that collide, away section almost unsuitable for disabled fans, poorly delivered skyboxes or an viral favorite of the Polish fans – a urinal visible for passers-by outside.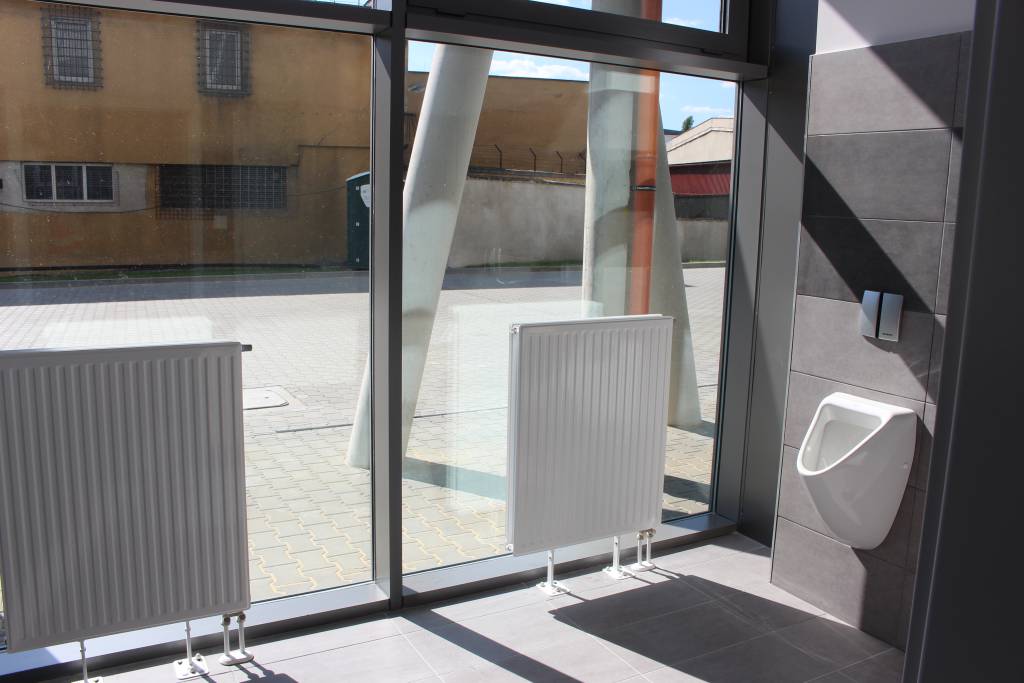 © Filipbb / SSC
It's also confirmed that several crucial tenders for the stadium's daily operations were announced very late as a result of which nearly all equipment of spaces inside the stadium is yet to be delivered, including the players' locker rooms or safety operations center.
As a result neither Podbeskidzie, nor lower-league BKS Bielsko-Biała can now use the new stadium in full. Only two grandstands are opened.