Germany: All eyes on Dynamo Dresden, seriously!
source: StadiumDB.com; author: michał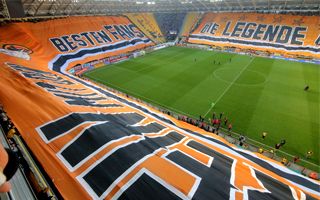 Third league? Maybe on the field, but not concerning their fans. Dynamo Dresden have outdone themselves once more by presenting Europe's largest stadium flag.
It was launched 4 years ago, in late September 2011. Until today known as "Projekt X", the fan initiative took nearly €25,000 ($27,500) and all funds were collected among the supporter community. Many people contributed despite not knowing what the money would exactly be spent on.
Still, having seen the outcome today no-one should be disappointed. Dynamo may still be playing in the third league, but from today they have Europe's biggest stadium flag. The immense choreography covered all of Stadion Dresden ahead of today's clash against 1. FC Magdeburg, only excluding the away section and, for logistical reasons, the press/corporate pavilion.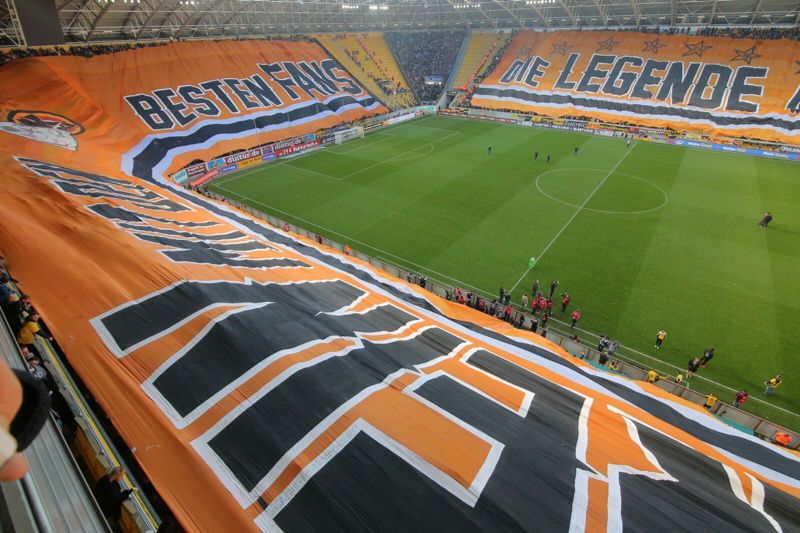 Altogether the fans were covered by well over 12,000 square meters of yellow, white and black fabric, which took over two years to sew together. Fans had only 8 sewing machines and used roughly 70km (43 miles) of thread to stitch the flag together.
The result of 851 days of work is the 35x350m (12,250sqm / 132,000 sq feet) giant. It reads "Die Legende aus Elbflorenz, der Verein mit den besten Fans" (The Legend of "Florence of the Elbe", the club with the best fans).
Dynamo's flag is huge by all means, but still falls behind the most impressive "banderas" of Latin America, some of which we've covered in a separate article. However, in Europe fans of no club so far managed to create something equally stunning, able to cover the entire stadium.
Impressive for decades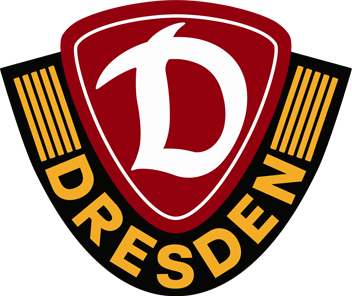 Dynamo Dresden hasn't played a single game in the Bundesliga since 1995, but still is among the most supported clubs in Germany. Before the reunification it was one of the powerhouses of the DDR and currently are in a league of their own in terms of attendance. Today's game was watched by 29,321 people, meaning the average matchday crowd at Stadion Dresden is 27,696 people this season!