New designs: Ascoli aims at Serie A future
source: StadiumDB.com; author: michał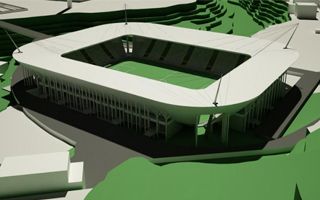 They may have only just advanced to Serie B, but the "Woodpeckers" from Ascoli hope to stay in Italy's central tiers for good. First a new grandstand, then the entire stadium.
2015/16 season saw Ascoli Picchio's return to Serie B after absence, but their home ground is hardly on a decent level. Look at our dated photos of Stadio Cino e Lillo del Duca and now imagine it hasn't really changed much, maybe besides a lifting done to the main stand. Now a bigger plan is about to be implemented.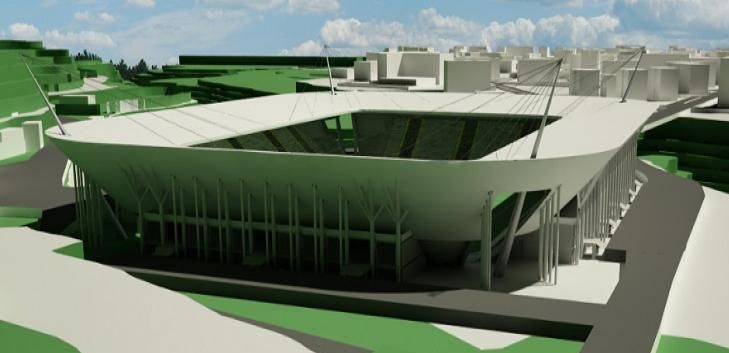 Official concept of Ascoli Picchio's new stadium was presented in Ascoli city hall on August 13, 2015. The stadium would be built entirely in the place of existing one in a phased development. First phase would see the east stand replaced with new covered section for 3,900 people.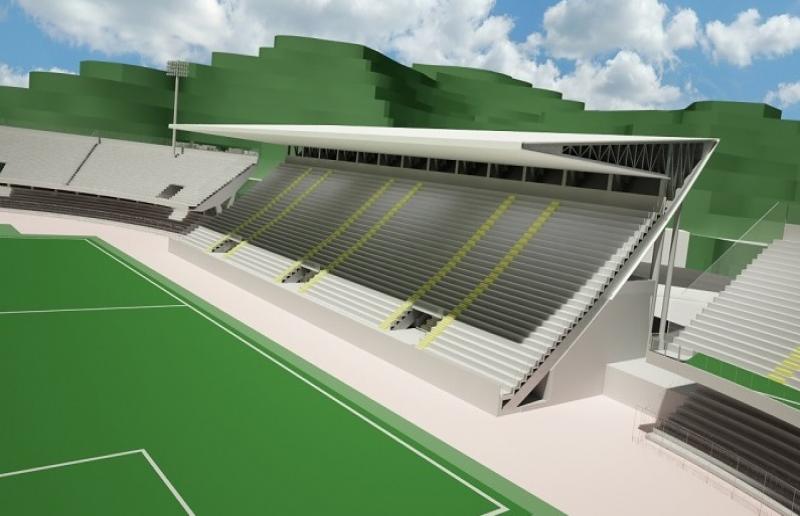 This phase is expected to cost €2.2 million with overall final budget estimated at €10-12 million. Final capacity was estimated between 15,000 and 18,000 people and main focus is to bring supporters close to the action (just 7-7.5m from the pitch) in steep and atmospheric stands.
Alternative vision?
Interestingly, a week after official presentation, Massimo Guidotti Architetto released a different concept. Commissioned by Ascoli Picchio in 2014, this vision foresees complete demolition of existing stands and replacement by a football-only arena enclosed in elliptic outer shell. Consisting of steel and membrane the shell provides a dynamic appearance, ranging in height between 12 and 17 meters.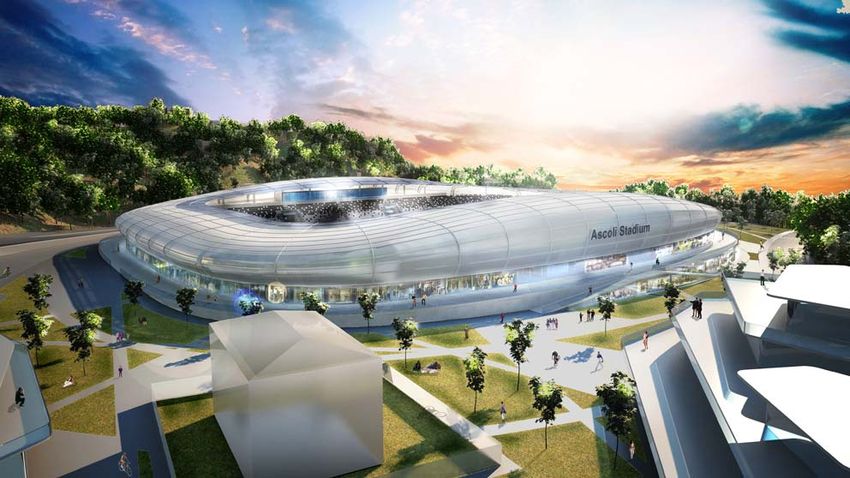 Massimo Guidotti and his team aimed at giving a pleasant look with simple resources. The structure would be based on steel and concrete prefabs, which would also allow for easy expansion. Initial capacity was suggested at 16,000, but should Ascoli advance to Serie A, additional rows might be added. This vision was estimated by its authors to cost roughly €13 million, slightly more than the one advertised publicly before.