Netherlands: Temporary supports to guarantee safety in Breda
source: bndestem.nl / nu.nl; author: michał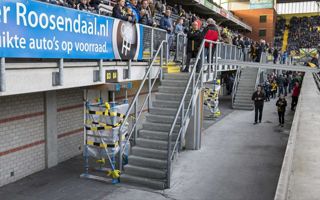 Over a year since cracks in concrete were found there's still no permanent solution to the safety problem in Breda. Rat Velregh Stadion has temporary supports for now.
Not only were they relegated to the 2nd league. Now NAC Breda fans are passing temporary supports as they enter the stands of Rat Verlegh Stadion. The steel structures were erected despite city's claims that there is no safety risk for cracked concrete stands.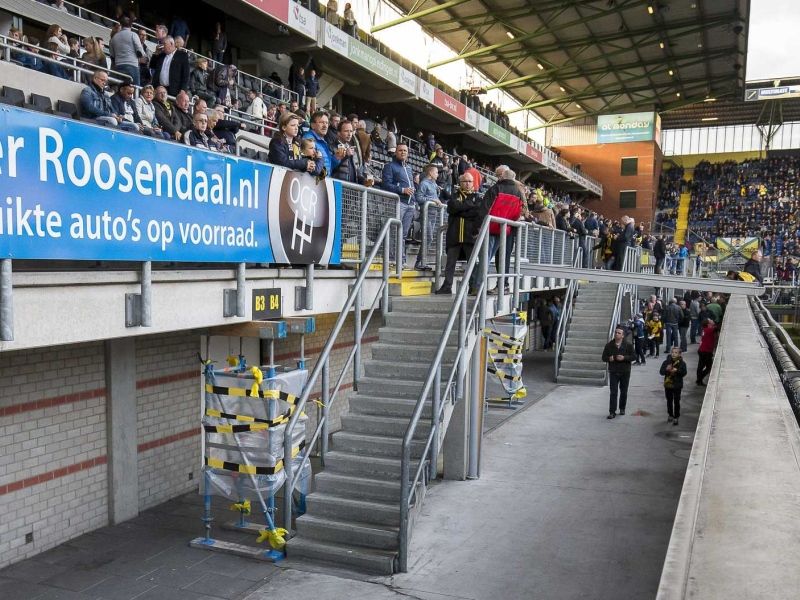 Claims of no safety risk were released this spring, while supports were installed after the 2014/15 season. Bernie van den Berg, councilmember examining the issue recently reported to the council that a permanent solution of the problem will be found by the end of 2015/16 Eerste Liga season.
As we informed you before, cracking concrete prefabs were first noticed in spring of 2014, but the municipality decided not to release information about it until some half year later when media got scent of the problem.