London: West Ham struck gold? Yes and no
source: StadiumDB.com; author: michał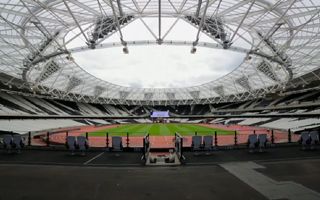 BBC reported that West Ham won't be paying for policing, stewarding, pitch care or even goalposts at the Olympic Stadium. The club took counter-offensive, but… didn't deny any of these revelations.
In recent weeks the BBC conducted a journalistic investigation into conditions on which West Ham United will take tenancy of the redeveloped Olympic Stadium for upcoming 99 years.
It's the subject of heated debate as conversion cost of the building continue to soar, making it already one of the most expensive ever built. Currently the price tag stands at over £700 million (€990m / $1.1bn), but investing company LLDC confirms it's not the final figure yet.
Meanwhile BBC managed to retrieve parts of the agreement between LLDC and West Ham, showing the club will not cover stewarding, policing, field maintenance or even simple elements like goalposts or corner flags for the next 99 years. These costs will be covered from taxpayer money. How much? BBC-appointed analysts put it at £1.4 – 2.5 million annually.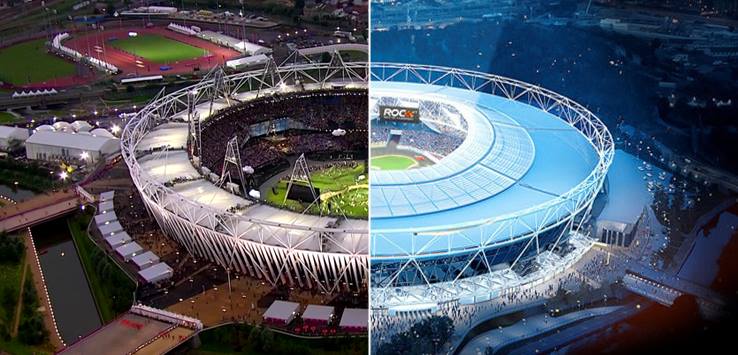 On Thursday BBC released a video documentary about the stadium and West Ham getting a dream Deal. The entire film may be seen under this article. The club's reaction was immediate, a statement was released even before the broadcast. Meanwhile club co-owner David Gold publicly accused BBC of misinformation.
And interestingly, West Ham initially refused to be part of the documentary, denying themselves right to present their side of the story, and later asked BBC to include their statements in it. Which, obviously, were not included. But we present some of the club's points below.
We get a lot, you get some
West Ham's official statement vigorously refuses to accept BBC's narrative, but at the same time does not address any of the (still few) revealed details. It consists of very general and single-sided arguments about how the public will benefit from West Ham moving to Stratford.
"It is clear that the linking of the naming rights to West Ham United generates real cash value for the LLDC and the taxpayer", the statement argues. However, the club does not specify what's the percentage of any naming rights deal shared with the taxpayer. While it's clear that West Ham adds significant value to the venue, it may as well be a single-digit number. Meanwhile it's not uncommon in publicly-owned stadia for the taxpayer to get most of the naming rights deal. This argument would only have merit if West Ham revealed how much would be shared with the taxpayer.
"Our move to Stratford will also create more than 700 jobs, provide over a million visitors to the Park each year", club spokesperson lists. Which is true, but… not entirely. For the London metropolis (and in fact the taxpayer) it's of secondary importance whether a million people will visit Upton Park or the Olympic Stadium. So while the additional 20,000 seats make a difference, vast majority of the visitors will be people who will no longer go to Upton Park, so it's a relocation, not creation of new turnout. The same goes with new jobs. While 700 may be created within the Olympic Park, it remains to be seen how many jobs will be lost around the current stadium after relocation.
"Our agreement with the LLDC will see West Ham make a substantial capital contribution towards the conversion works", club statement continues. But that figure, estimated at £15 million, is hardly possible to call substantial. It represents just over 5% of the conversion cost and barely 2% of entire Olympic Stadium price tag. In a country where 3rd-league Bristol City invest three times the amount in their stadium works and many other clubs have to cover 100% of stadium works, this can only be seen as a great deal.
BBC's scare-tactics?
The documentary suggests that West Ham will become a major threat to nearby football clubs, like Leyton Orient or Charlton Athletic. And rightly so, emergence of a big brand in the local market will surely make it harder for these teams to win over new fans. The issue was raised numerous times already, as seen in Charlton Athletic fans' private investigation into the move.
But what the documentary comfortably ignores is that West Ham United have long been too big for their current home. Club's plans for a new stadium actually predate the Olympic Stadium's groundbreaking. Currently there are thousands of people on season ticket waiting list, so fears of ticket dumping to attract additional fans may be out of proportion. Even if the Hammers already announced releasing some of the cheapest tickets across the Premier League when they relocate in 2016.
Blame West Ham? Why would you?!
It's no doubt that West Ham secured a great 99-year lease of the Olympic Stadium. However, it holds no merit to blame the club for minding its own commercial interest. Instead, the BBC documentary should maybe target the LLDC more than the club itself.
After all, West Ham can in no way be responsible for shocking cost overruns for both construction (under £500 million instead of £280m) and conversion works (£272m so far instead of £154m).
It's also illogical to put the blame on West Ham for unfeasible legacy plan that had cost taxpayers a fortune. When it turned out only a strong football tenant can secure long-term future, it was only a question of which club gets the lucrative deal, not whether the deal would be lucrative at all…