London: Charlton Athletic fans ask uncomfortable questions about Olympic Stadium
source: CASTrust.org / StadiumDB.com; author: michał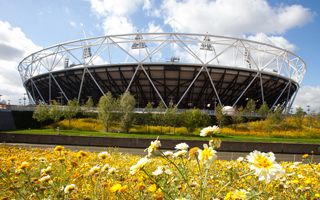 Red Robins' fans managed to establish some facts that weren't disclosed to the public before. And they go on, trying to figure out if West Ham is threatening their club's future.
It's no secret that West Ham United's move to the Olympic Stadium in 2016 sparked fears from east-London's football clubs over changes in fanbase map. But while Leyton Orient's opposition to the move on its initial conditions was loud and clear all along, now Charlton Athletic Supporters Trust (CAST) informed about their doubts.
As it turns out, CAST has been in talks with the European Commission for 1.5 years, trying to establish whether the final deal struck between West Ham and London Legacy Development Company (LLDC) might be treated as public aid for a private club.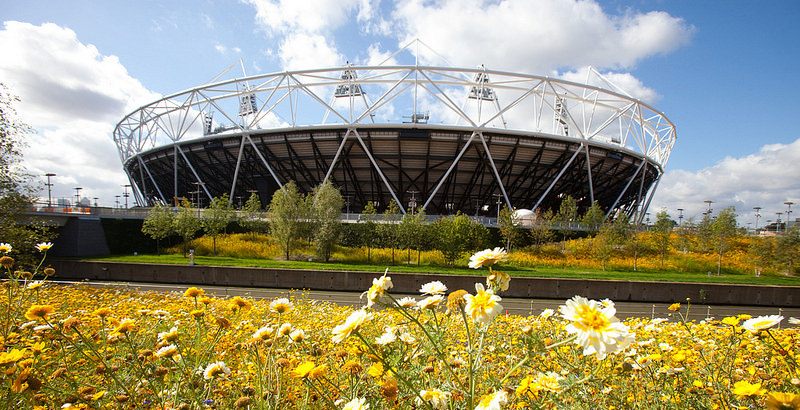 About the ticket flood
As CAST member Richard Hunt explains on the Trust' website, it's not about the move itself. West Ham is a local club and Hunt addresses The Hammers supporters with these words: "You are very welcome to the Olympic Stadium. We are certainly not seeking to prevent you going there. We also agree that it's important to support a proper legacy for the Games sites, and to stop the venues going to waste."
It's not about the club moving, because that relocation is actually salvage to the ill-conceived legacy plan for the Olympic Stadium and will stop it from being a white elephant and relying on the taxpayer. However, CAST have doubts whether the anchor tenancy deal with West Ham isn't threatening competition among clubs in the area.
As the Trust's statement reads: "The future of the Olympic Stadium had not been thought through. Only football could regularly fill the higher capacity stadium on a regular basis. And only one football club had fans in the area who might come in numbers. Gold and Sullivan saw that they could get a new "factory", with superb transport connections, for a silly rent."
West Ham United's deal with the LLDC allows the club to keep all profits from corporate seats (this part of the deal was not revealed before), as CAST were informed by the European Commission, while the club only needs to share a portion of other matchday revenue aside of paying rent and 8% of the makeover cost.
This puts WHU in favourable position and with over a million tickets on sale every Premier League season (not counting the FA Cup or European games), the club can offer bargains other sides in this part of London won't be able to compete with. Already now the club has a deal with their public partner, Newham Council, to give up to 100,000 tickets per season to the council, which would then be distributed among residents.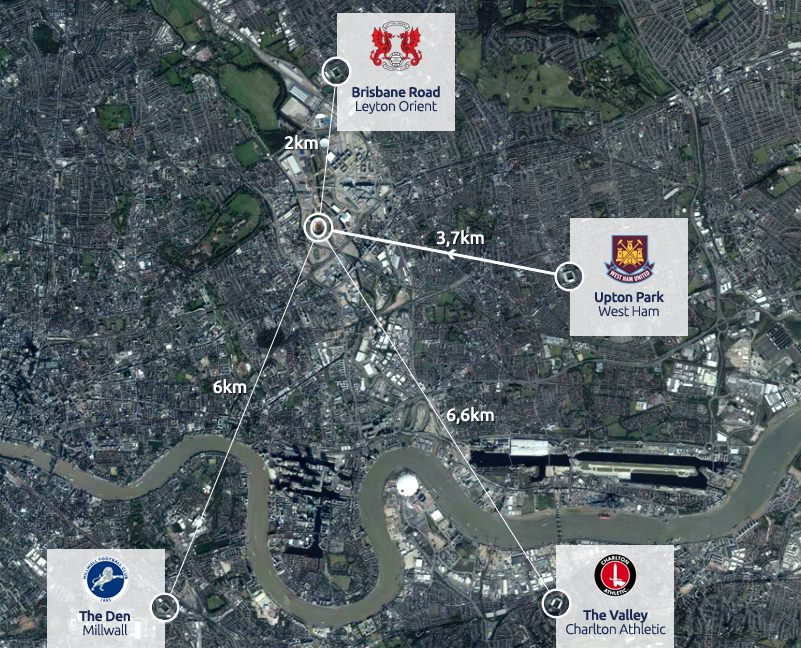 Can this threaten the finances or attendances of Leyton Orient, Millwall and Charlton? The Olympic Stadium's great public transport connection makes it a convenient destination even from across the Thames, though it's arguable whether traditional fanbases might change significantly. That said, in the ever-changing demographics of London, especially as Olympic Legacy projects were launched in the area, newcomers might prefer West Ham to other local sides.
As CAST argue, The Hammers wouldn't have been able to flood the market with cheap tickets if they had less lucrative deal signed with LLDC. Although it's worth noting that West Ham's exact ticketing policies or pricing for the Olympic Stadium haven't been announced. And with the side's following well in excess of the available Upton Park capacity (sold out almost every game) it may prove that they don't need to compete using very low prices. Especially that low pricing and Premier League don't really go hand in hand…
Though the European Commission found no cause to pursue the case of illegal state aid, CAST assure they will go forward. LLDC already had to send a 26-page report to the Trust and now CAST have filed to reveal exact figures to the Information Commissioner. To date all numbers are blacked out on the grounds of "commercial confidentiality".