Tokyo: Skyrocketing price for Olympic Stadium confirmed
source: StadiumDB.com; author: michał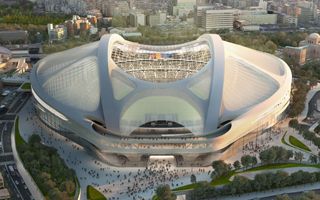 It raised some eyebrows when revealed unofficially. Now it's confirmed: Olympic Stadium in Tokyo will cost ¥252 billion and become the world's most expensive stadium. By far!
Education and sports minister of Japan Hakubun Shimomura today confirmed officially that Tokyo's Olympic Stadium will cost ¥252 billion. That's $2.05 billion or €1.85bn. Or, more simply: a lot more than any stadium ever built. On the bottom of this page you'll find a visual comparison with other stadiums regarded as extremely expensive in their respective countries.
In case you haven't followed this project since 2012, it was initially hoped to cost ¥130 billion. However, estimations done after selection of the winning concept by Zaha Hadid showed it may soar to as much as ¥300 billion. Extensive cost-cutting efforts then were expected to cut the price down to 148 billion (later corrected to ¥162.5 billion).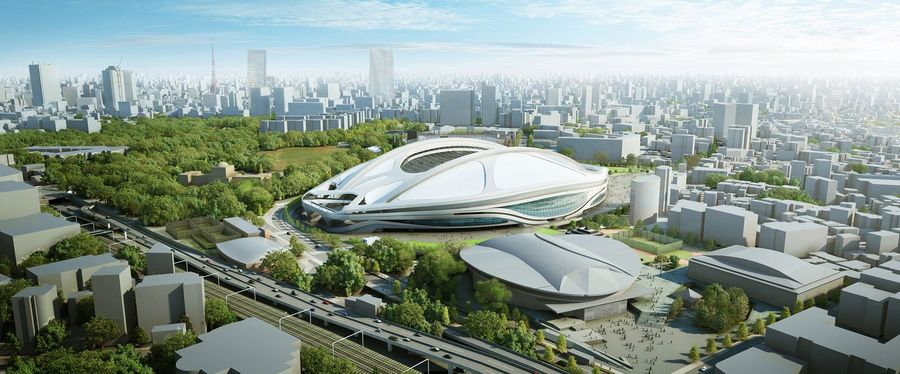 However, recent weeks brought revelations that even scaling the building down had failed. Contractors estimated their work at the now-confirmed ¥252 billion, which doesn't even include the originally-planned retractable roof (to be added later) and retractable stands (abandoned).
Yet, despite growing criticism of history's most expensive stadium, the government confirms it will stick with the current design. Starting procedures again would simply consume too much time and would almost certainly wreck Japan's chances of holding the 2020 Olympics at the stadium.