Saudi Arabia: King's grand plan shelved
source: maktoob.yahoo.com; author: michał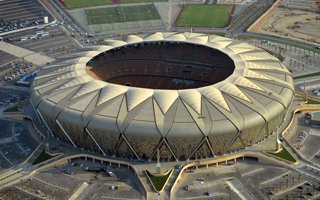 The late King Abdullah of Saudi Arabia ordered 11 great stadiums to be built across Saudi Arabia last year. Now it seems only a fraction of this plan will go ahead and not too soon.
If you weren't with us this time last year, you might not know this: King Abdullah announced he wants to see 11 stadiums built across the country, able to hold 500,000 people combined! All of them would have 45,000 seats or more, inspired by King Abdullah Stadium in Jeddah. It was the world's grandest plan of its kind outside China, who also delivered a similar number of large stadiums in recent years.
Extremely ambitious and not necessarily needed (domestic league sees current stadium occupancy of 36%), the plan went ahead in July last year. By November tendering was in progress, but the entire scheme was put on hold as King Abdullah died in January.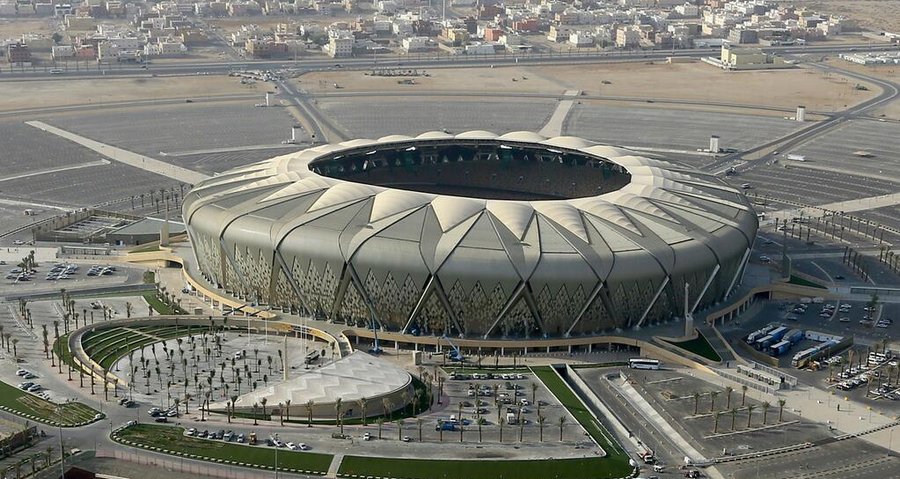 Now the new administration is reported by Reuters to have entirely different approach to sports infrastructure and the project will most likely be shelved. "We're now led to believe only two new stadiums will be built - in Dammam and one in either Mecca or Medina," said a senior executive at a construction company who was privy to the tendering process. "They said they will go ahead with two of them, but I think it will take a while before anything happens," he said, quoted by Reuters.
The dramatic shift in stadium policy is also reportedly caused by Saudi Arabia's economic conditions. Main export of the country, oil, is nearly 50% cheaper now than it was this time last year.