Saudi Arabia: 500,000 seats at new stadiums coming soon!
source: Saudi Press Agency; author: michał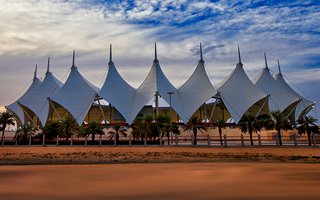 After recent glory of King Abdullah Stadium opening, now the king himself ordered for 11 new large stadiums to be built. This way Saudi Arabia could hold the World Cup soon, of course theoretically.
Less than two months back the world turned its eyes to Saudi Arabia as the new King Abdullah Stadium was opened in Jeddah. Not only is it a great arena, it was also built in record speed.
Now king Abdullah ibn Abdilaziz, the same whose name was shines over the newest stadium, put forward a bold plan, one hardly comparable to any other worldwide. In his latest vision every province should have a stadium of this class.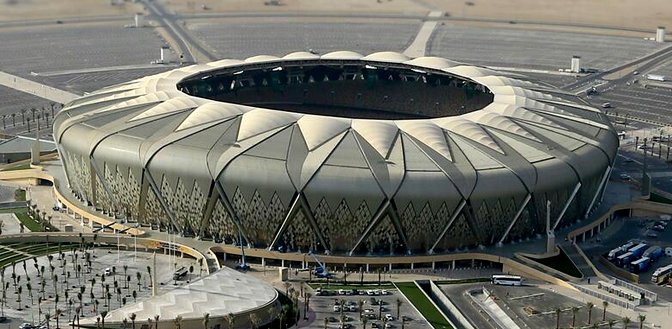 This is why the king ordered constructing no less than 11 stadiums, each not smaller than 45,000 in capacity. This means at least 495,000 new seats – a project of magnitude rarely seen anywhere worldwide, especially without any major tournament being planned.
Saudi Arabia neither bids, nor seems to have any chance of snapping the World Cup any time soon after Qatar. But the latest plan might make the country already eligible, at least stadium-wise.
The decision was welcomed by Prince Nawaf bin Faisal, head of the Youth Welfare Presidency, as well as governors of the 11 provinces included in the scheme. Only two provinces will not get their new stadiums, Mecca and Riyadh. Both of them already have great stadiums, the King Abdullah and King Fahd Stadium respectively.