Saudi Arabia: Half a million seats getting closer
source: AlBawaba.com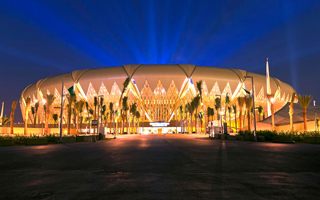 Largest global contractors are competing for unprecedented deals to build 11 stadiums across Saudi Arabia. With $4.4 billion of contracts up for grabs, the stake is higher than ever.
As the Saudi Gazette informs, the Saudi Aramco oil and development company received 9 bids for the country's stunning sports program. Within a few years each province is to have a new central stadium of around 45,000 seats. Currently only two regions meet the criterion, so 11 buildings need to be erected.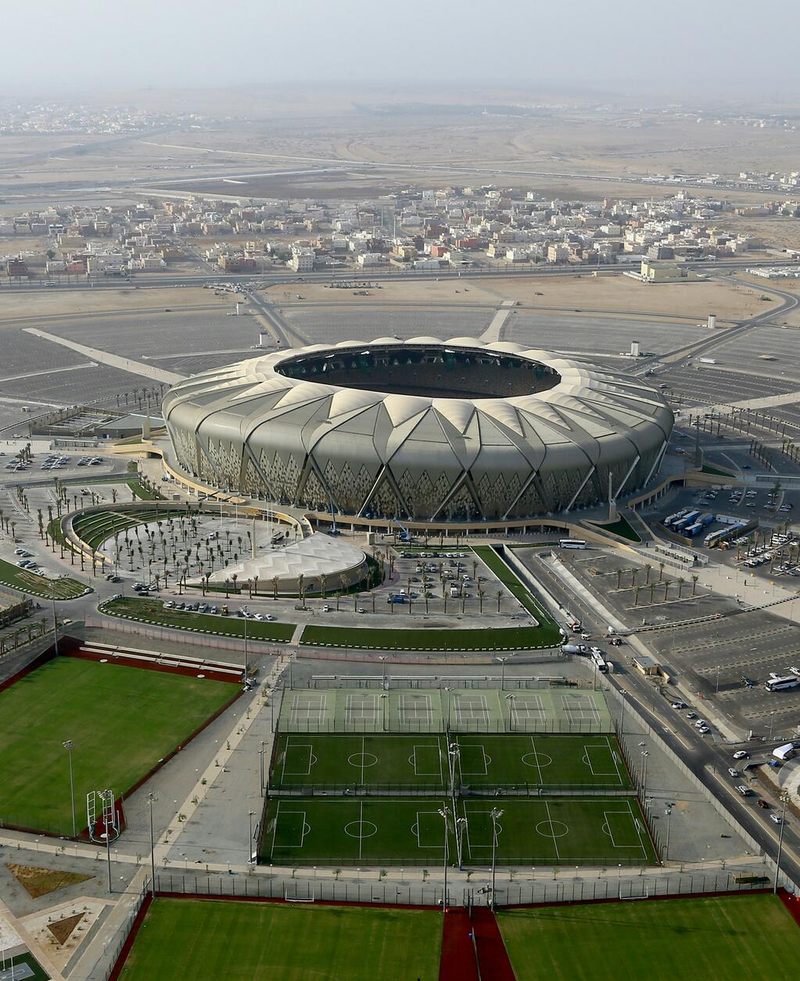 The nine selected groups are: Consolidated Contractors Company/Strabag (Austria); Saudi Binladin Group/Eiffage (France); Al-Muhaideb Trading & Contracting/Six Construct (Belgium); Nesma & Partners/Salini Impregilo (Italy); Nasser Al-Hajri/Vinci (France); Almabani/Huta/Bouygues (France); Azmeel Contracting/Samsung C&T (South Korea); Baytur (Turkey)/Clark Construction (US); El-Seif Engineering & Contracting/Bam (Netherlands).
Consortium leaders have dozens of stadiums in their portfolios, now counting for pieces of the Saudi 'cake'. Each stadium is estimated to cost roughly $400 million, bringing the total to an early estimate of $4.4 billion. Final budget may increase as detailed concepts and documentation are yet to be established.
The unprecedented scheme will follow successful inauguration of the King Abdullah Sports City in Jeddah. The 60,000-seat new stadium was delivered in just over a year (!). Now that both Riyadh and Jeddah have their representative stadiums, all remaining regions of Saudi Arabia will follow.
The arenas will be located in most governorates of the 11 regions - Madinah, Eastern Province, Northern Border Province, Hail, Tabuk, Al-Jouf, Baha, Najran, Jazan, Asir and Qassim.