New stadiums: Hunedoara, Petrosani, Iasi, Botosani
source: StadiumDB.com; author: michał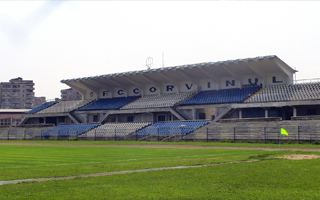 Four stadiums from Romania join our database. Two of them represent the top league of the country, while two others clearly have their best days (so far!) past them.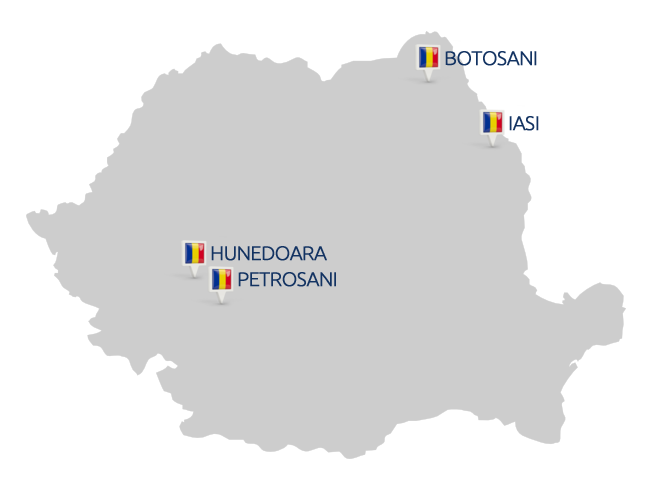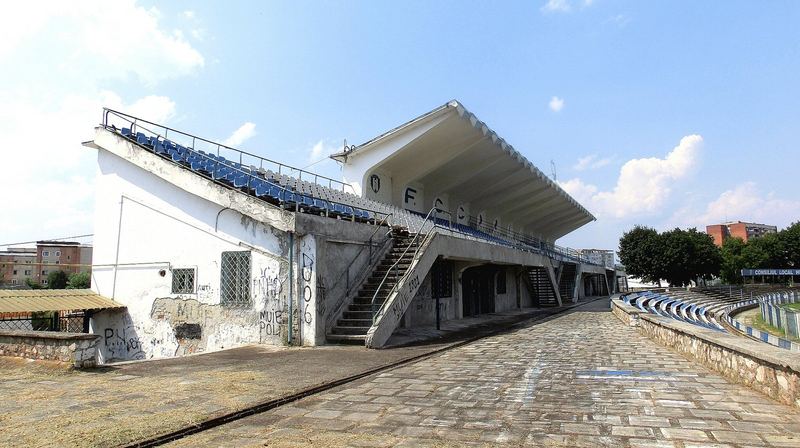 © Football Romania (cc: by-nc-sa)
Opened in 1960, the central stadium of Hunedoara had always been the home of Corvinul, well-known Romanian club that went defunct in 2004. This is also when the very last renovation of the stadium took place. With attempts of reviving football in the city being far from the heyday, the building is known for having no toilets on matchdays, even portable ones.
Sad fate met not only the stadium itself, but also the vast green complex around it. Created as the main leisure spot between two major junctions, the place was partly cut to pieces to accommodate shops and other facilities.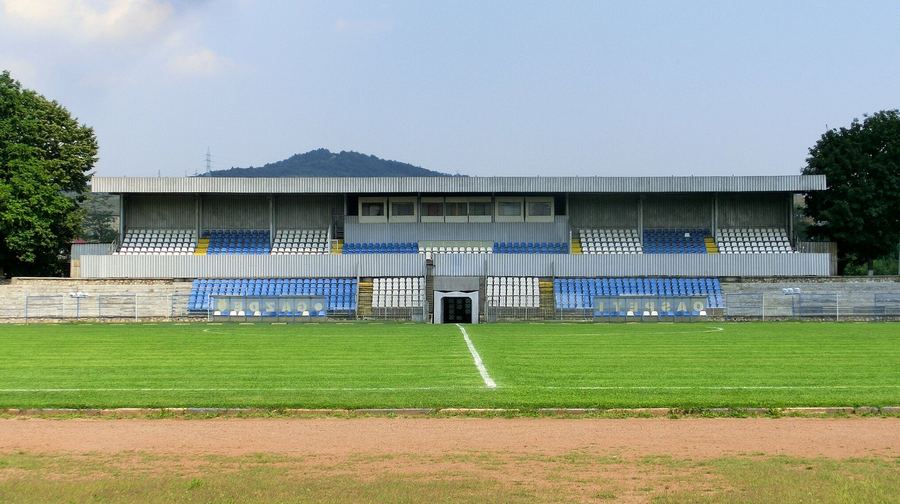 © Football Romania (cc: by-nc-sa)
The last great thing about this stadium may perhaps be its name, honouring Michael Klein. The player took part in 313 game over 15 years (!) here in Hunedoara.
Nominally the stadium still holds 16,500 and is the biggest in the region, but the actual used capacity includes only individual seats, of which there are over 3,000.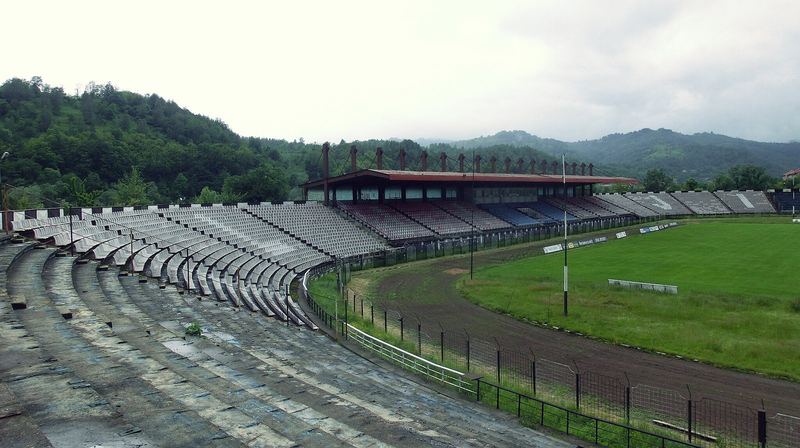 © Football Romania (cc: by-nc-sa)
The mountainous town of Petrosani earned its showcase stadium in early 1980s. Its vast landfill stands were able to hold up to 30,000 people, which is nearly the size of entire population of Petrosani. With such scale the building became largest throughout the region of Hunedoara.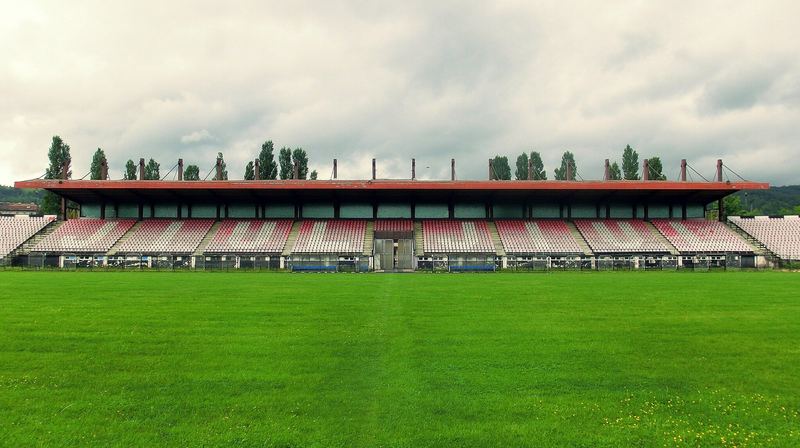 © Football Romania (cc: by-nc-sa)
CS Jiul were the key tenants from its early days. It was actually the club's success (1974 Romanian Cup victory) that prompted construction. Just as it was sporting success bringing its last renovation in 2005. When Jiul won promotion to the top league of Romania, seats were installed and reduced capacity severely.
Unfortunately CS Jiul began rapid decline after two seasons in the top division and along with the team also the stadium went into despair.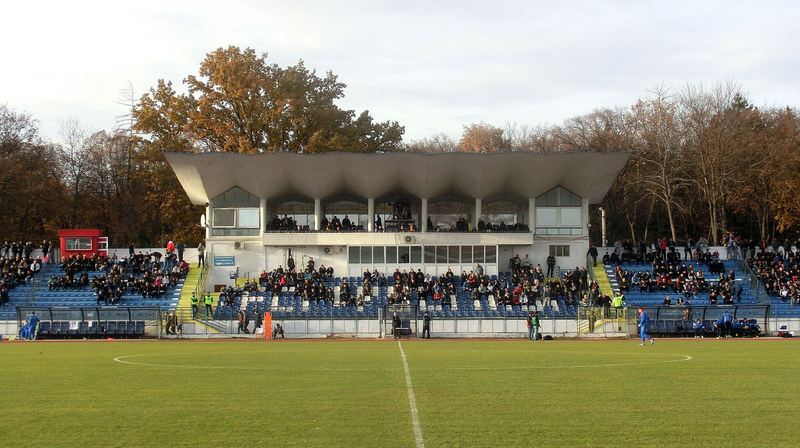 © Football Romania (cc: by-nc-sa)
Built in northern Iasi in 1960, this stadium is located where its predecessor was since after WWI. As it was built in communist Romania, its name and opening date were set for August 23, when the communists held their Great Union Day celebrations. As regime changed, in 1990 new name was chosen for the stadium, this time celebrating Emil Alexandrescu, former mayor and footballer from Iasi.
The stadium's layout hasn't changed significantly since its erection in 1960, including the distinctive "flat" curves behind goals. Largest renovation project to date took place in 2004, when seats where installed, among other changes, reducing capacity from 15,000 to 11,390.
CSMS, the successor of Iasi's key football clubs remains anchor tenant of this stadium. It was that club to play on opening day back in 1960, although various non-football events took place here, too. Handball, basketball, cycling, motorcycling or martial arts are among the less usual activities to have taken place here.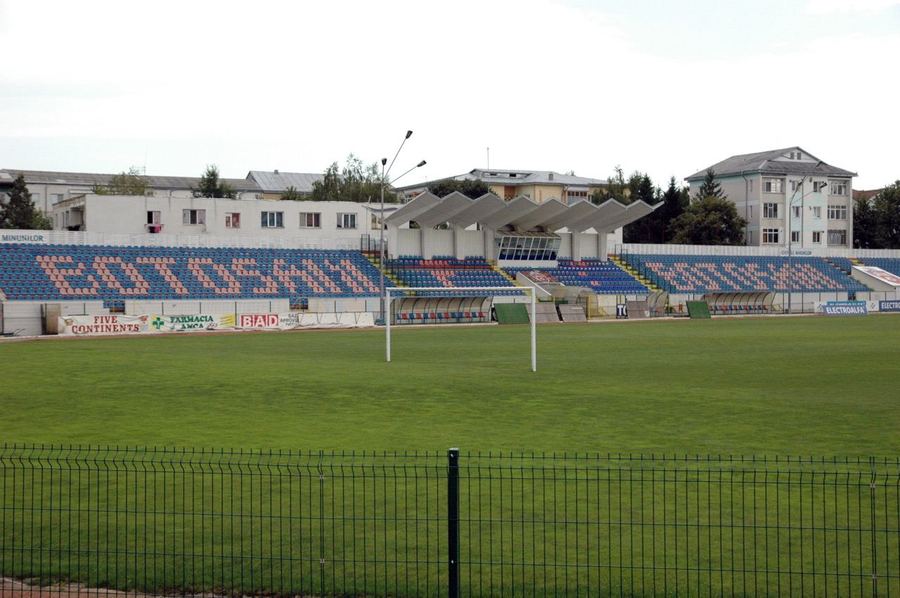 © leoleablog.com
The municipal stadium in Botosani used to hold 12,000 people, but after conversion to all-seater mode it's not around 8,500. Gradually renovated in the 21st century, the venue received its first floodlights in 2014 to meet league requirements.
Its northern stand has commercial outlets located underneath, while the open north-eastern corner serves as the main gate to the stadium.