Warsaw: Narodowy doing great before EL Final
source: StadiumDB.com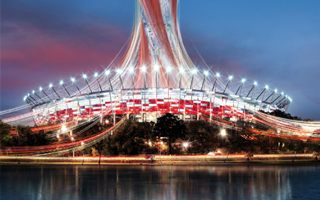 Today work on new football field inside Poland's Stadion Narodowy begins. The Warsaw venue has 13 days to prepare for Europa League finalists, but morale is high after great financial results.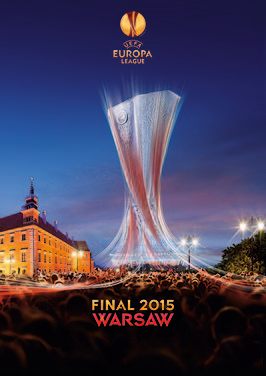 If you paid a visit there today, you might have a problem noticing preparations. Stadion Narodowy is currently occupied by 800 book publishers from around the world at the Warsaw Book Fair. Still, formally it's already in UEFA's hands and the governing body begins operations before the Europa League Final on May 27 sees FC Dnipro and FC Sevilla fight for glory.
Today first trucks filled with rolled grass will be dispatched from Germany and are expected to arrive in Warsaw on Saturday. This is when relaying the field will begin. It should be completed on Wednesday, giving the field barely a week to gain optimal quality.
Interestingly, the stadium had only just received its previous field in mid-April for the Polish Cup final. But both domestic and international delegates didn't regard its standard highly. It was criticized after the game and was removed. The new field comes from a different contractor to satisfy UEFA's expectations.
The turf is expected to stay inside until June 13, when Poland will face Georgia at Stadion Narodowy. Then the stadium will be left with no field until further fixtures.
Narodowy's doing more than well
As all eyes are slowly turning to Warsaw after last night's semifinals of Europa League, the host stadium is widely praised in Poland. Not for holding the game at all, but rather for recently released financial figures.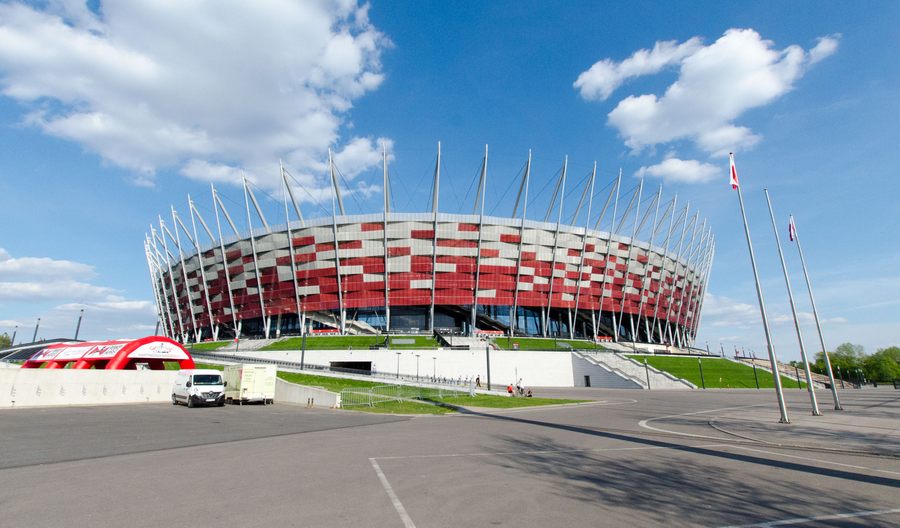 © Stadiony.net
As it turns out, the stadium commonly expected to be a white elephant back in 2007 is now one of the best managed arenas in Europe. In 2014 nearly all expectations were exceeded: no commercial space is left unleased, optimal number of skyboxes are booked and Narodowy held almost 30 large events last year.
As a result it almost broke even, if not for a modest investment fund created to gradually modernize the building in upcoming years.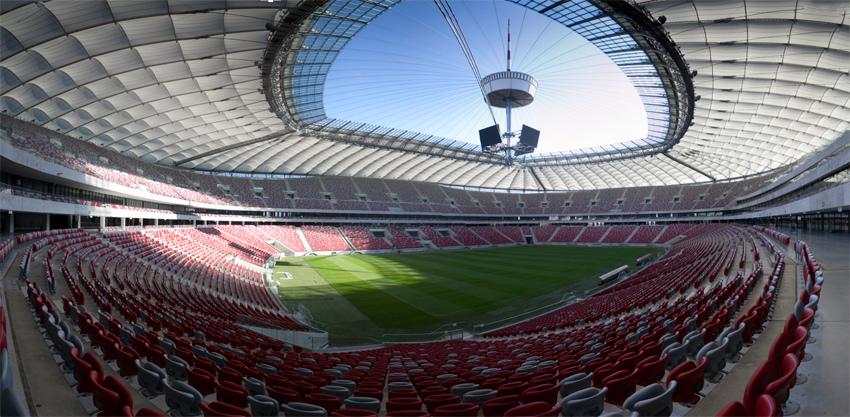 © Robert Danieluk
Stadion Narodowy managed to improve revenue by 90%, while cutting maintenance cost by 7%. This year for the first time it's expected to run at a profit. Very modest sum of PLN 1.5 million ($420,000 / €370,000) is still hardly impressive, but it needed only three years to optimize operations enough to become a stable business, which was welcomed with wide media praise yesterday.
The stadium's naming rights partner is expected to be revealed in upcoming weeks. Speculations suggest it should be the energy giant PGE, who is currently ending cooperation with PGE Arena Gdańsk.
The deal will most likely come in a great moment for Narodowy, which is currently enjoying higher popularity ratings than ever before. Last year it was visited by nearly 1.8 million people.