Sydney: Two smaller stadiums instead of saving large ones?
source: dailytelegraph.com.au; author: michał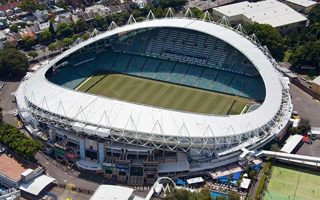 New recommendations for sports infrastructure strategy in Sydney are expected to turn things round. Instead of upgrading ANZ Stadium and Allianz Stadium, two other venues may be built.
New South Wales Sport Minister Stuart Ayres is expected to receive a report this month recommending a complete change in long-term strategy for sports in Sydney. This news comes from The Daily Telegraph, whose revelations are yet to be confirmed.
So far it was believed that both ANZ Stadium and Allianz Stadium, the area's major sports venues, may hope for a large chunk of the expected $600 million of public investment. Both operators prepared their concepts of how to redevelop the buildings, but may now be forced to scrap them.
The report recommends building a brand new 65,000-capacity stadium just meters away from Allianz Stadium. The dated building would be demolished, making way for a smaller stadium, as seen in the below image: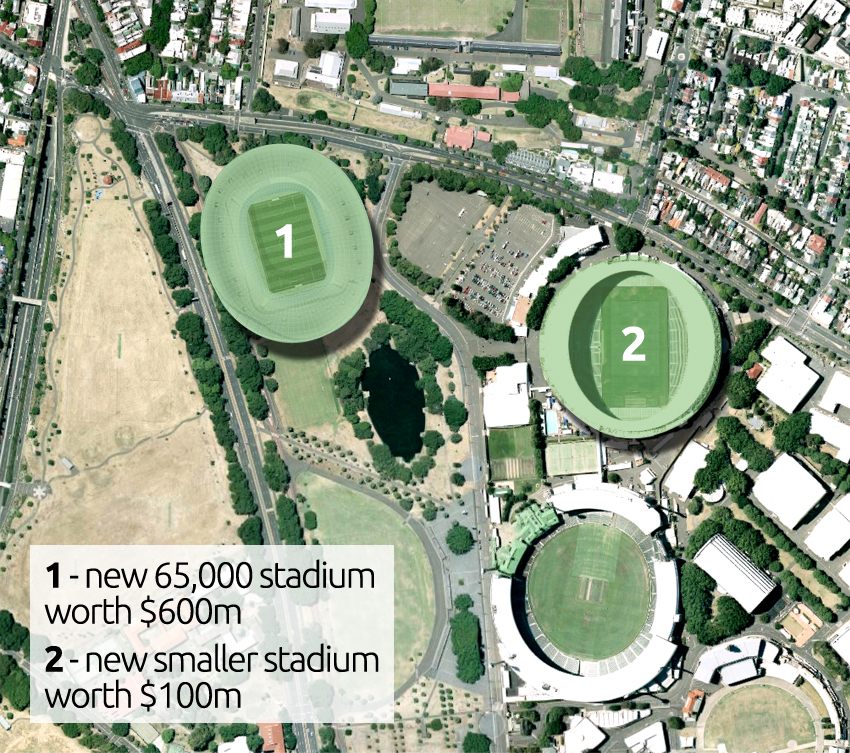 Also, a brand new 35,000-capacity stadium would be built in Parramatta. That way, instead of current large stadiums (83,500 and 45,500), two smaller ones would be opened, holding 65,000 and 35,000.
The scheme has a major setback, which already caused heated debates among people commenting. It's the price tag. Instead of previously expected $600 million, the projects would consume $1.3 billion (US$ 1 bn / €920m). Majority would go for the new 65,000 stadium ($800m), while the Parramatta stadium would cost half of that price. Finally, the third and smallest stadium would consume $100 million.
This project sees no money for ANZ Stadium improvement, which would see the stadium's long-term existence in jeopardy. However, to compensate for lack of upgrades, the stadium operators would get a say in managing the new venues. ANZ's private-sector operator, Stadium Australia Group, is said to be in favour of a "management partnership" under which a new "super trust", involving the Sydney Cricket and Sports Ground Trust, would take over the running of Allianz, the SCG, Parramatta Stadium and ANZ.