New design: Austria chasing Rapid
source: StadiumDB.com; author: michał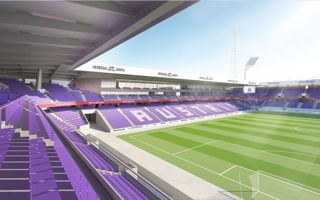 They've been gradually upgrading their stadium in recent years. Now Austria Wien are going for it and trying to compete with Rapid. Will this vision be enough to beat derby rivals in matchday revenue?
We've seen quite a lot going on at Franz-Horr-Stadion (currently Generali-Arena) in recent years. New east stand was opened in 2008, under-soil heating added in 2009, new floodlight masts in 2011 and recently the new south-western corner (2014). But now, when Rapid are building their Allianz Stadion, Austria presented further, more complex plans for near future.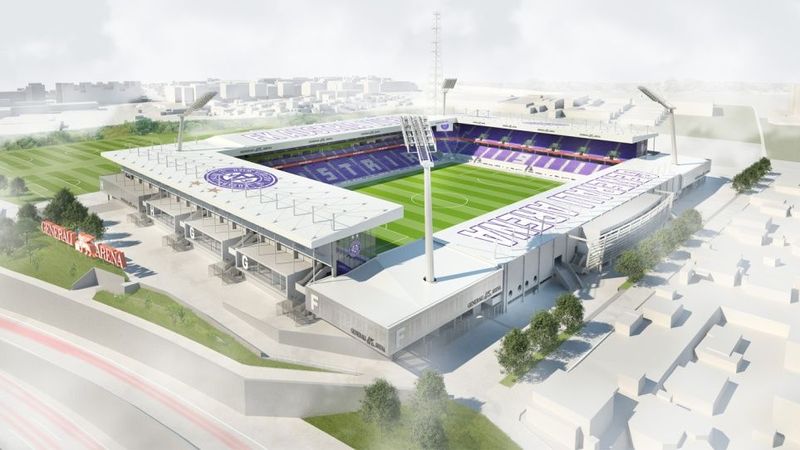 © FK Austria Wien
The complete redevelopment plan for Generali-Arena foresees two grandstands demolished after the 2015/16 season: west and north, dating back to 1987 and 1982, respectively. They will be replaced by new two-tiered structures, both equaling in height with the east end opened in 2008.
The west end will accommodate new family section and away supporters. Meanwhile the north grandstand is to become the new heart of the stadium with 28 skyboxes, 4 larger skylounges and 2 presidential suites. It will also provide a two-level underground parking .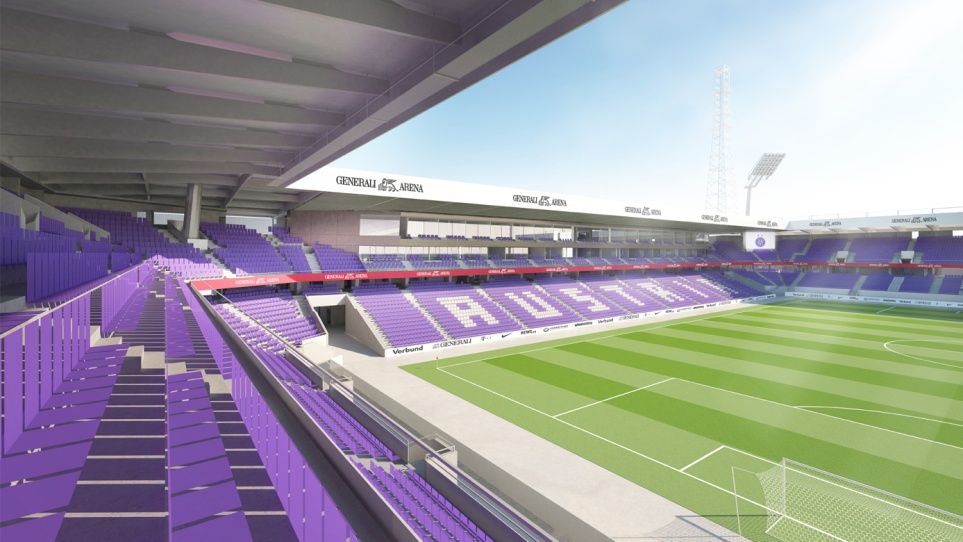 © FK Austria Wien
The east stand, despite young age, is expected to see a lifting including new seats and fresh amenities. Due to the stadium's unusual layout, main grandstand is currently in the south and it will remain in place. However, nearly all facilities inside (for players, media, etc.) will be renovated, also 10 skyboxes in place there. All of the works are to be done with current floodlight masts (erected in 2011) untouched.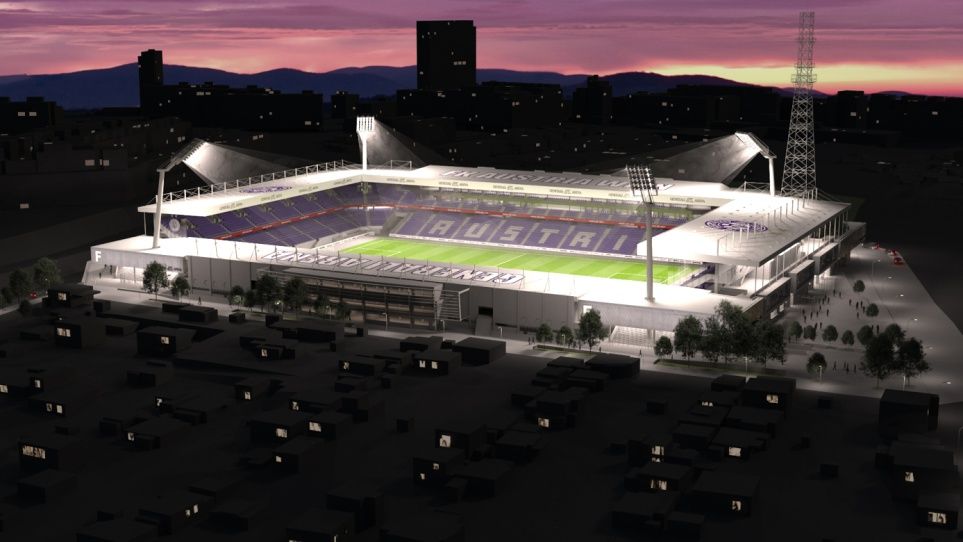 © FK Austria Wien
Complete capacity is expected to reach 17,500 for domestic and 15,000 for international games. The west end will become the greatest in terms of capacity with 5,600, while current east end will follow at 5,050. The north side will be only 4,100 due to extensive corporate facilities, while the renovated south one – 2,750. Such layout should be in place for the 2018/19 season.
Head to head with Rapid?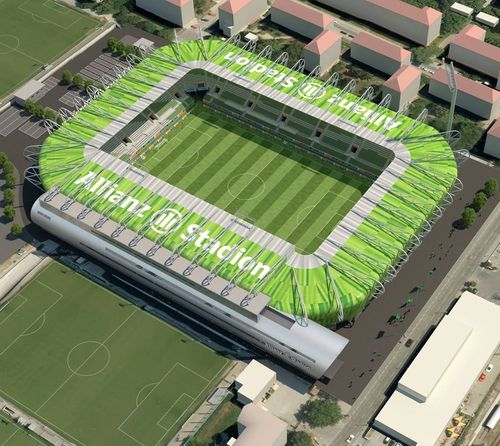 Presented this time last year, the new stadium of Rapid Wien is widely expected to become the best domestically in terms of matchday revenue. Not by its sheer size (28,000), because even Rapid rarely sees crowds significantly of over 15,000. It's about the corporate facilities.
Allianz Stadion will boast 40 skyboxes. That's a very high number for a stadium of this size, equaling the number of boxes at PGE Arena, the 40,000+ Euro 2012 stadium in Gdansk.
Now, though even smaller in total capacity, it seems Generali-Arena may actually be able to compete for Vienna's business communities. The south stand has 10 boxes, new north one will have further 28, 2 special ones and four larger lounges. But of course at the end of the day it's not who has more, but who sells more at a better price. So actual race for revenue may begin later, when both clubs start attracting customers.