New design: A stadium with 150 apartments inside
source: StadiumDB.com; author: michał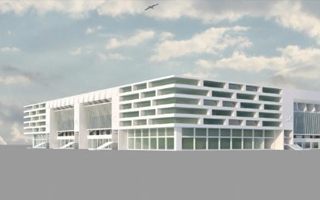 They don't need a stadium for 30,000 people. So Cercle Brugge consider downsizing it and creating up to 150 residential units within the building's footprint!
It was 2013, when derby rivals Club Brugge and Cercle Brugge were both linked to one of football's most unique ideas. The two football clubs would relocate to one location, but with two stadiums next to one another.
This original plan was an attempt at creating a universal multi-use event precinct. Larger events would be held at the 44,000-capacity Club Brugge stadium, while smaller ones would fit in the 12,000-size stadium with retractable roof.
© Cercle Brugge
It was a promising vision while it lasted, but now seems to be effectively dead. Cercle yesterday presented their alternative. Club Brugge still relocates, but Cercle stays at the dated Jan Breydel Stadion and adjusts it to their needs.
Due to lower ticket demand, Cercle would reduce capacity from 29,000 to 12,000. Achieving that size within the existing roof will be possible by demolition of all corner sections and spreading seats in the new layout, making it one of the most comfortable stadiums worldwide for regular visitors. Additional corporate zones would also be created, consuming parts of the current stands.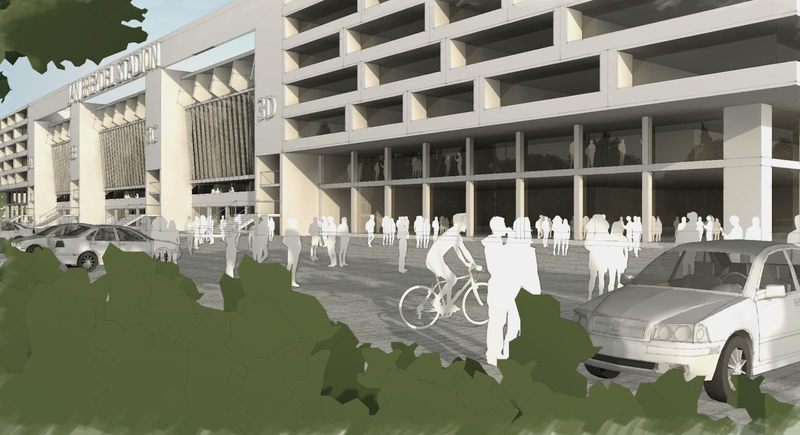 © Cercle Brugge
Overall Cercle hopes to create additional 7,000 square meters of space beneath the stands and 4,500 sqm more outside the stadium. To make the stadium feel enclosed, each corner would be filled with a residential block. Altogether the stadium might comprise even 125-150 apartments!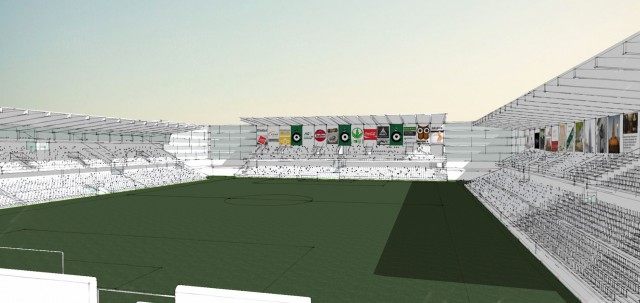 © Cercle Brugge
The addition of residential units is a seemingly easy way to secure financing for remaining works, making the project feasible with the club's limited resources. And it's resources that stopped Cercle from teaming up with Club Brugge in the first place, according to the club's concept dossier. Cercle fear the club would have to spend up to €35 on the new stadium, which makes the possible deal a lot less appealing than staying at Jan Breydel Stadion.
Also, as the club stated, being (quite literally) in the shadow of local rival's larger stadium might cost them a big part of their identity…