New design: Is this the 2018 WC cheapest stadium?
source: StadiumDB.com; author: michał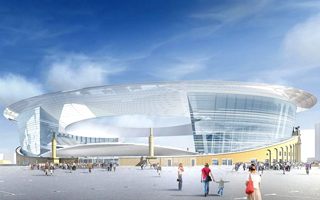 It's supposed to seat 35,000 people during the tournament and over 10,000 less in legacy mode. It's also expected to be cheap… at least in comparison to other Russian venues.
Last week the governor of Sverdlovsk approved the latest design scheme for Yekaterinburg's new stadium. Worth noting, this is already the fifth (!) concept paid for by the authorities in the city.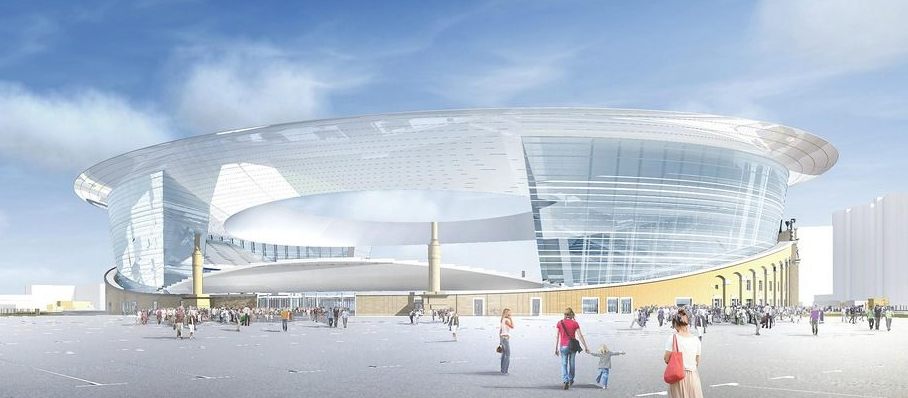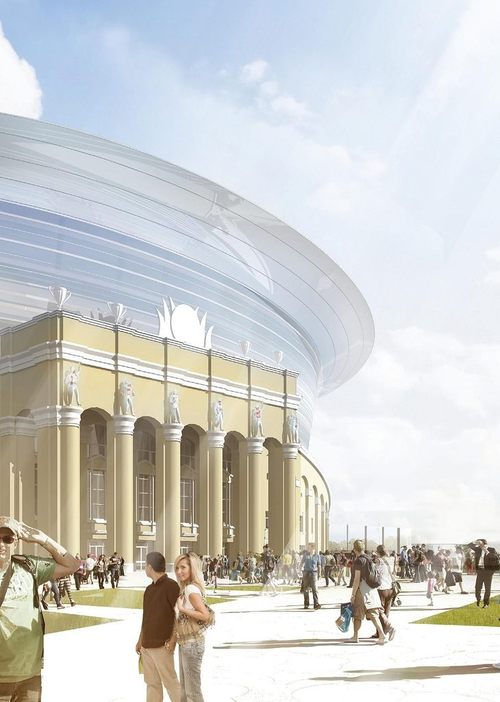 Why so many changes? It's always about the relations between existing historical walls and the new, larger stands. Fitting over 40,000 seats within the tight bowl proved quite a challenge and produced little compromise.
In 2010 Tim Hupe proposed building the roof outside the stadium, demolishing parts of the monument-listed wall to make room for seats. Then there was a scheme to 'hide' the facades under one more façade or even to demolish the wall altogether and rebuild it nearby.
Now one more change came as FIFA loosened the rules regarding capacity, allowing two stadiums in Russia to be 35,000 instead of 40,000. This allows downscaling the stadium enough to fit within the old blueprint. Or fit mostly.
Local authorities chose the third of three visions by PI Arena, most advanced and one envisaging least use of temporary seating. Still, portions of the audience would be placed on temporary sections during the 2018 World Cup, leaving under 25,000 permanent seats in legacy mode.
Aesthetically the historical outer wall is expected to receive a light glass backdrop that would not dwarf the old part, built in 1957. However, there are doubts whether the final outcome will be visually as light as these early renderings show.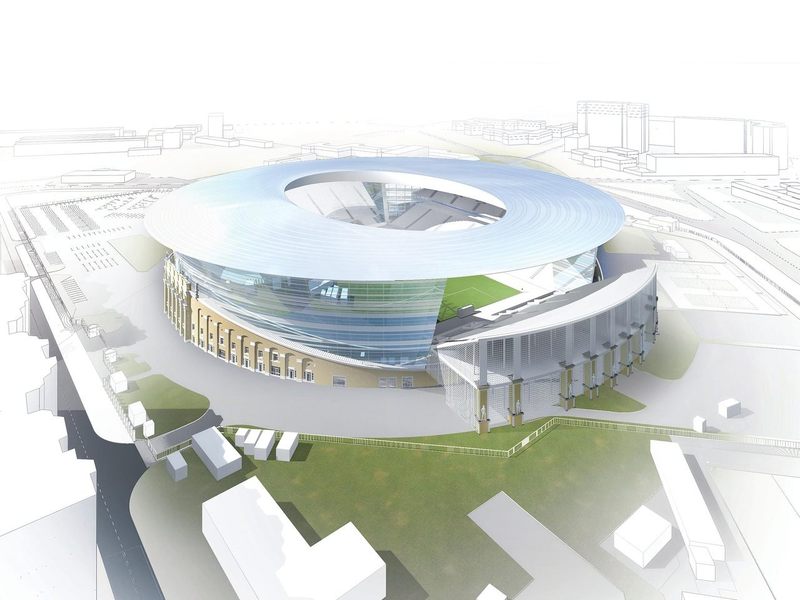 It's surely expected to be cheaper than previously estimated, though. Thought to cost some RUB 15 billion in previous size, the stadium is now believed to be possible within just 6 billion ($150m / €115m). That figure may prove too optimistic as construction follows.
There's no time to waste in terms of implementing the newly-selected vision, because the Sports ministry demanded that construction starts on all stadiums by year end. This isn't possible for Yekaterinburg any more, but starting in 2015 should still enable delivery within the FIFA-set 2017 deadline.