New designs: Three bids for Belgian National Stadium
source: StadiumDB.com; author: michał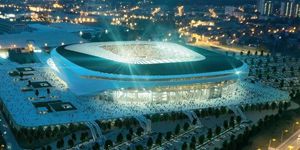 They weren't expected to be released yet, but made it to the public. Three visions of how the new 62,000-seater in Brussels should look are now on show here:
In case you missed it on Friday, the new national stadium in Brussels will host four games of Euro 2020. But which stadium will it be is yet to be known. With no public funding available, there are three bidders to design, build and operate the stadium, having the promise of regular events from the KBVB (national team) and RSC Anderlecht.
Details of all three bids should be known later this year, while selection of the preferred bidder will be made in early 2015. That design will then be worked on to create complete documentation and in 2016 groundbreaking is expected. Capacity pre-set at 62,613 seats may vary in the final layout, but cost has to remain close to current estimates of €314 million. Here are the three bids: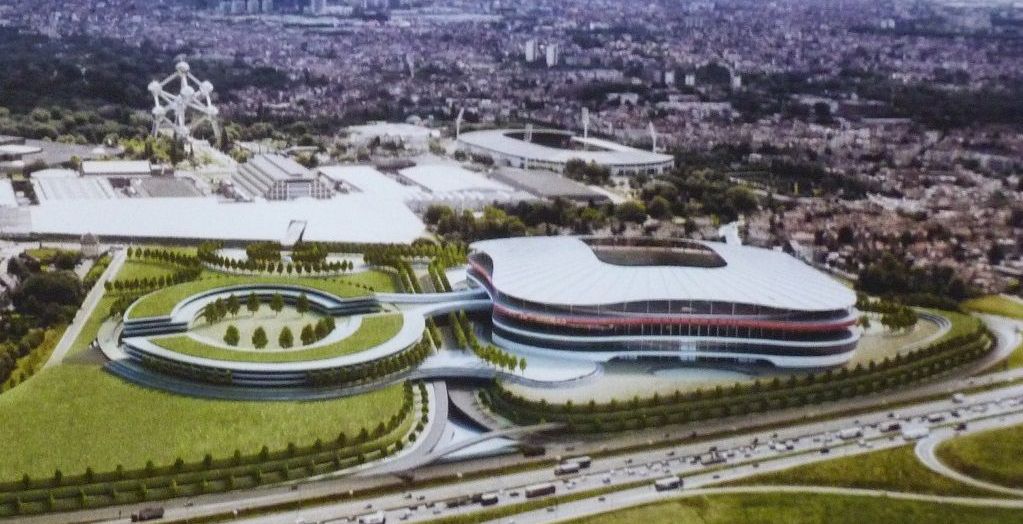 Along the Brussels Arena Maximus (GMP Architekten, Ghelamco, BAM), the new stadium and its adjoined commercial/leisure facilities will be located on a raised esplanade covered in grass.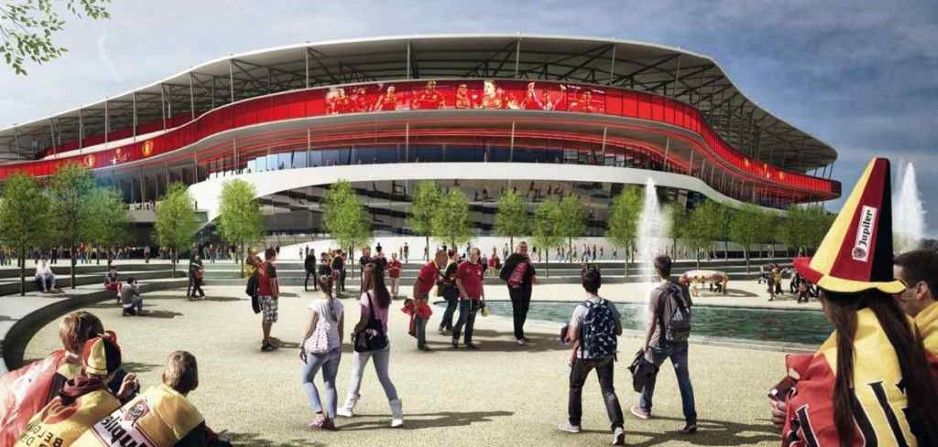 Underneath is parking sites for the stadium will be provided. Within the stadium itself corner sections were emphasized, providing room for additional facilities that would increase revenue.

Along the Populous vision, the new stadium is to be enclosed in a futuristic outer form. Parts of the external cladding will be opaque, but majority will be openwork and allowing display of images and colours, while also providing sufficient light access inside and ventilation.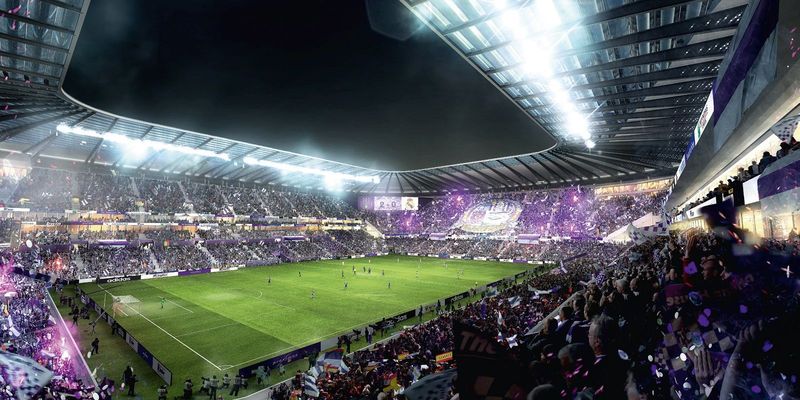 An interesting feature is leading the upper promenade outside the façade, making it a viewing deck with a great view of Brussels skyline, primarily the nearby Atomium tower.
Parking sites are to be partly incorporated into the stadium's podium (with most of its space reserved for commercial use), but the scheme also envisages retaining large portions of the existing Parking C.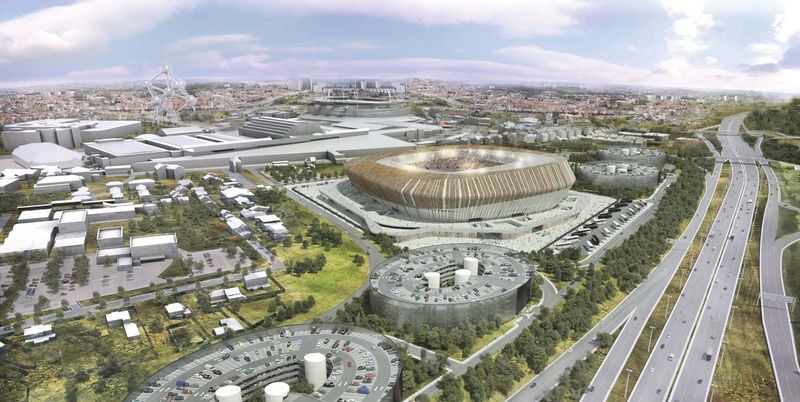 Concept introduced by Estudio Lamela envisages a stadium covered in thin vertical beleens, making it seem taller and lighter. Parts of the façade are covered in what seems to be wood (yet to be confirmed), making it also seem more natural.
Stands will be divided into a rather conventional layout of two larger tiers of regular seating with a narrow strip of corporate seats in between. However, stands will be taller to the north and lower to the east, allowing more sunlight inside. The entire inner edge of the roof will be covered in one giant, panoramic screen.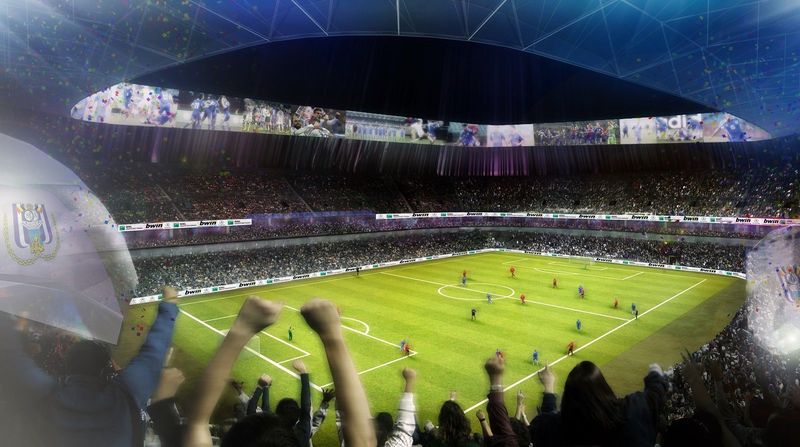 This is the only of three bids not to include parking sites under the stadium's raised podium. Instead the esplanade and its ground level will be used commercially, while all parkings are to be located in four large cylinders (5-level) along the northern bypass of Brussels.