London: Wenger warns Spurs – new stadium is a challenge
source: StadiumDB.com; author: michał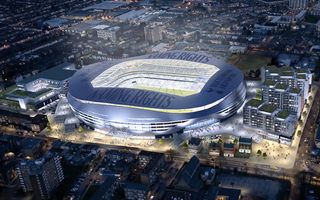 Ahead of today's derby Arsenal manager confirms there is no other way for Tottenham than a larger stadium if they want to be successful. That said, he also warns that it's a huge challenge and a burden for years.
During yesterday's press conference before Arsenal-Tottenham, manager Arsene Wenger was asked by journalists how he sees the rivals' plans of moving to a newer, larger stadium. Tottenham's scheme of having over 56,000 people per game seems the only way for Wenger.
"You cannot be in a business, where you turn down 15,000 or 20,000 people every week. And if your competitors have more financial power than you, at some stage you have to make a decision. It looks like everybody makes that decision now. Look at Liverpool, Everton increasing their capacities. West Ham is moving to a bigger stadium next season. So if you stay in a smaller capacity now, it's even more difficult.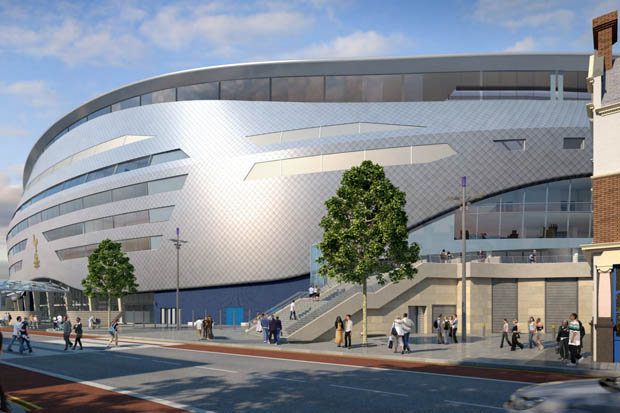 But while the new stadium is a necessity, it's also a challenge that may cost Tottenham a lot, not only in financial terms. Arsenal's major shareholder recently admitted that lack of domestic success over the last decade was the outcome of the club's new stadium. This may be the case for Tottenham, especially with inflated prices today.
"Just think how much more difficult it is today. We built our stadium at a price that you could not afford any more.
Wenger confirmed that what was an under £400 million amount in 2006, now would have to cost £600-700 million. Tottenham hope to keep their project as close to the price of Emirates (from years back) as possible. Several commercial partners and a major naming rights holder are hoped to support the scheme to not cost the club too much to destabilize regular operation.