Liverpool: Planning permission granted for Anfield expansion
source: StadiumDB.com; author: michał
Despite a last-minute attempt to delay the decision, city council planning commission approved Liverpool FC's planning application. The main stand may now be expanded, but some residents call for compensations.
Just like the planning report's recommendations suggested last week, the city council's planning commission today allowed Liverpool to expand Anfield. The 9-man commission gave their green-light despite a last-moment notion by one of the councilors to postpone the decision.
Cllr Steve Radford argued the planning report and Liverpool's planning application don't address the issue of excessive traffic on matchdays. Today nearly 70% of fans use cars and those who don't drive prefer taxis to busses, adding to the congestion. Meanwhile the permission gives green light for allowing 13,000 more people every game with no solid plan on improving transport.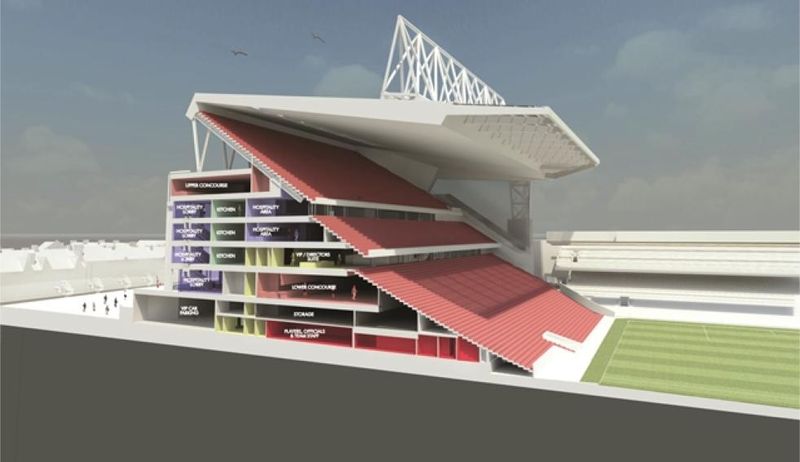 As the notion was passed despite this claim, Liverpool are now expected to enter their last phase of preparations before groundbreaking in early 2015. The massive 21,000-capacity main stand is planned to open in time for the 2016/17 season, towering over the low-rise neighbourhood with its 45 meters.
Local residents present during today's meeting feel they've been in Liverpool's shadow for the last 15 years, though. They openly accuse the club of running a campaign of dereliction around Anfield to lower prices on homes and discourage people who might potentially move in.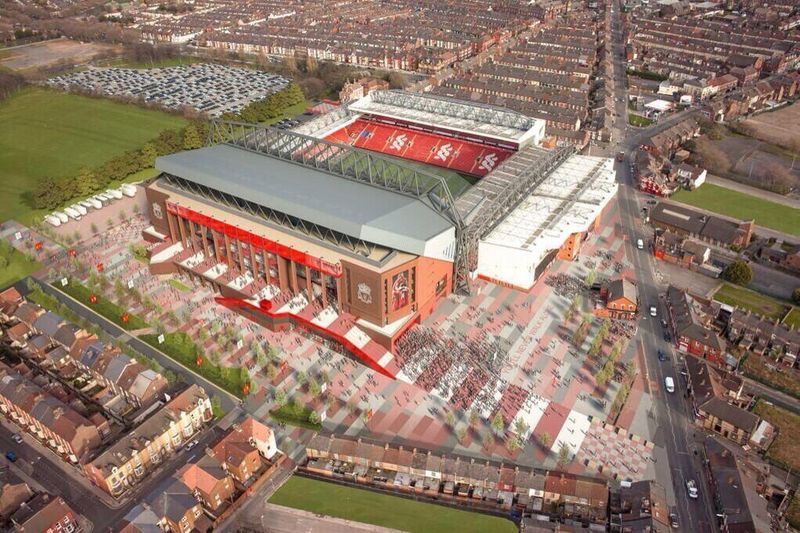 While the club claimed the housing demand has been low, this is hard to evaluate. LFC had been buying out nearly all properties behind the main stand and farther, keeping them empty and in decay. This led to 'ghost-streets' being created over 15 years since 1999, when the club started the policy of making room for expansion.
Liverpool claim they have worked with the community and want to address concerns, but the Anfield Neighbourhood Forum members present today have no doubt this isn't true. "The applicant knows this is a lie, the council knows it's a lie, and the residents know it's a lie." said Mike Butler, a local. The Forum is adamant there should be compensation to those living in the slowly-decaying neighbourhood.