London: Tottenham fans want relocation to Wembley, but it's unlikely
source: StadiumDB.com; author: michał
Tottenham Hotspur need to find a temporary home for the 2017/18 season, but the task isn't easy despite London's numerous stadia. In fact, the most viable option may be located in Milton Keynes.
While Tottenham's 7-year-long battle with Archway reaches final stages, the club are already certain to require temporary home for one season, when White Hart Lane id demolished to speed up construction of the new stadium. Three stadia are said to be under consideration: Wembley, Olympic Stadium and Stadium:mk.
Tottenham Hotspur Supporters Trust has released recent survey results. Out of roughly 2,000 fans asked about their preferred relocation ground, 85% indicated Wembley. It's neutral and reasonably close, also allowing Spurs fans to show their true numbers (with thousands on season ticket waiting lists for years).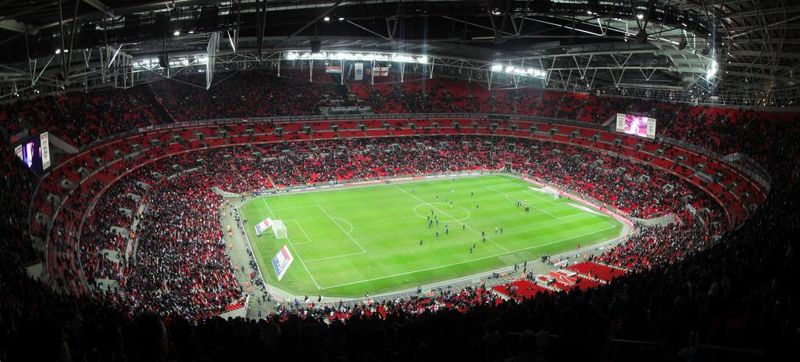 Photo: Tom Green (cc: by-nc-sa)
But, while the THST assures it was always the preferred option, this may not happen. Wembley has a restriction of no more than 37 large events per year. This cap imposed by local borough is to safeguard local residents' comfort.
Only this year the stadium has already seen 33 events and all England internationals, FA Cup finals and semis and league play-offs are taking place here annually. This leaves insufficient number of dates for the 19 home fixtures Spurs would need.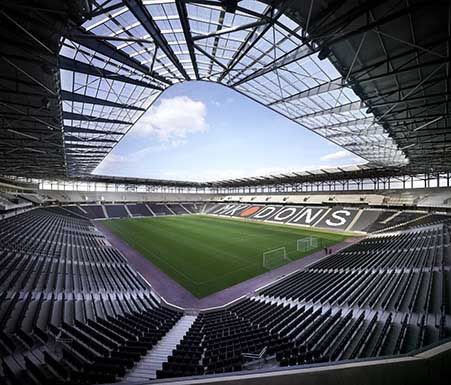 Similar issues may consider the Olympic Stadium. The London Legacy Development Corporation assures it would welcome Tottenham at the revamped stadium, but… it's not up to them. West Ham United have the right to veto a potential relocation after having been named the preferred anchor tenant. Situation between the two clubs isn't clear, but for the time being it seems Stadium:mk is the most viable option.
With the capacity of 32,000 seats the stadium isn't much smaller than White Hart Lane, but it's the most distant possible venue (50 miles / 80 km) and home to much disliked Dons, the team created at the expense of famous Wimbledon. Still, recent compliments towards the stadium by Tottenham executives are taken by some media representatives as a signal of potential future cooperation.