Euro 2020: All 19 bids evaluated by UEFA
source: StadiumDB.com; author: michał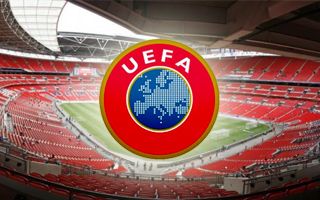 It seems Wembley may prepare the champagne for next Friday. Russia and Israel are in a disturbing political situation, while Macedonia, Bulgaria and Belarus are the underdogs unlikely to get a piece of Euro 2020.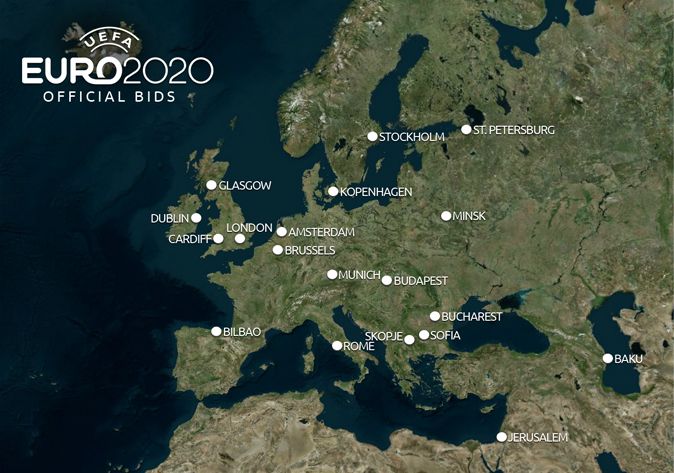 The below article is a brief summary of UEFA's Euro 2020 Evaluation Report. Please keep in mind the selection of facts highlighted here may not show the entire evaluation, which is 80-page long.
UEFA Euro 2020 hosts will be known next Friday, on Sept 19. And 19 is also the number of bidders still in the running, each for one of 13 available spots.
But only two European cities are competing for the highest honour of hosting both semifinals and final: London and Munich. As anticipated, UEFA ranked both bids very highly, but London seems to have more of the praise, particularly because of Munich's less developed health and sustainability part.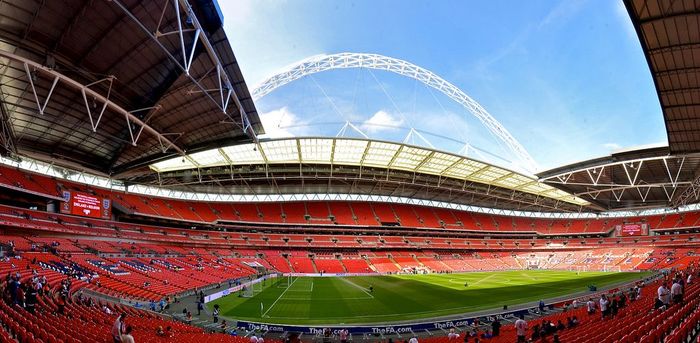 It may be that Germany's weaker position prompted speculation in some media outlets that Germans are willing to support England for the final in return for the FA's backing for a German Euro 2024 bid.
While still unconfirmed, that would be a major blow for Turkey. The Turks suffered most when UEFA changed the 2020 tournament formula to a pan-European event, because Turkey was the only strong bidder for the Euro. Then Turkish FA backed out of Euro 2020 fight, hoping to get Euro 2024 entirely within its borders. A German counter-bid would mean very strong competition.
All equal, but some better
Apart from London and Munich, remaining 17 cities are fighting for one of regular spots, consisting of group games and on play-off fixture. While UEFA used the innovative "copy + paste" technique in describing some of the bids, there are a few that stand out.
For starters the capital of… Azerbaijan. Yes, Baku's bid was highly ranked for nearly all elements, including public transportation, vision, marketing, fan zones and the stadium itself. And though the Olympic Stadium isn't finished yet to evaluate some criteria, it's nearly certain to meet all of them. Only hotel capacity wasn't entirely satisfying in Baku, but local authorities assure this can be addressed.
In Central Europe Budapest is the dominating bidder. For Hungarians Euro 2020 is to be the return to glory and a final for the 10-year-long sports infrastructure project. The new national stadium is almost sure to meet all criteria, while the city is well regarded.
Stockholm also received much praise, though the games would be held slightly to the north, in Solna (near the airport, by the way). Almost everything looks great in the Swedish bid, but UEFA does note this is the only case where the government refused to fund any part of the tournament.
Belgium has a complex, but solid political situation and an even more solid bid. The new private stadium for over 62,000 people will be operated by RSC Anderlecht, while the city is prepared very well to hold a major event.
Rome and Amsterdam also met vast majority of UEFA's criteria. In both cases minor issues with stadiums were listed (insufficient parking). In Amsterdam also insufficient capacity for wheelchair users was indicated, but that problem has already been noticed by operating company in its bid and will be dealt with.
Cardiff and Dublin also boast very good stadiums, but also not entirely perfect. This time both cases see a shortage of hospitality room. That may be solved, as UEFA indicates, by setting up temporary facilities for corporate clients, but it would require them to take a walk. Cardiff would also require some support from nearby airports in handling the airline traffic.
Solid, but not really great
The Danish bid received praise for the outstanding hotel base and public transportation. The Danes also don't need to build a new stadium, but Parken is aging and already behind in terms of accessibility. Some guarantees are still not in place, but shouldn't pose an actual threat to the tournament in Copenhagen.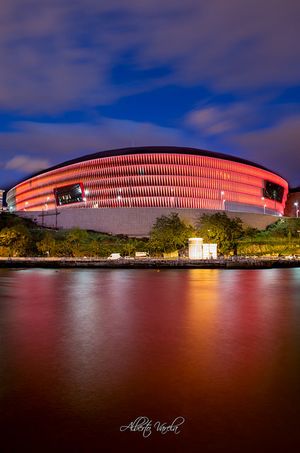 Aging stadium is a problem widely recognized in Scotland, where Hampden Park is the bidding ground. Still, UEFA gave it a very fair grade with only minor glitches. However, Glasgow is one of very few western cities to get only an "acceptable" note for the hotels.
Bucharest seem to have a similar problem. Not only their hotels, but also public transportations are only just enough for UEFA. In return, Romanians offer a brand new stadium, already tested during its first Europa League final.
A disappointing evaluation was given to the Spanish bid. Bilbao's brand new stadium surely isn't bad, quite the contrary – when finished it should do great for UEFA. But there are very few hotel rooms, which would require relocation of some fans to San Sebastian of Santander. Also, the airport will not do for UEFA, requiring support from even Toulouse and Bordeaux in France.
Russia and Israel out for political issues?
These two countries were marked as "increasingly complex" and "complex", respectively, in political terms. This of course refers to their involvement in military conflicts in Ukraine and Gaza and is the reason for some media to speculate that both bids are already out of the running.
This doesn't have to be the case, though. The two bids in question received completely different evaluation, nearly miles apart. Jerusalem launched by far the least satisfying bid, according to the UEFA report. No details of the planned Teddy Stadium expansion were indicated and even less is known about the hotel infrastructure, because the current capacity wasn't even indicated. Fan zones are poorly located, public transport insufficient and marketing partners' interest may be at risk.
Meanwhile Saint Petersburg's bid is among the best ones, if the report is specific enough. Even the health, social responsibility and sustainability matters are said to be understood perfectly by Russians.
Smallest bids face biggest challenge
Three bidders competing for the two spots reserved for stadiums of under 50,000 seem to be facing the biggest obstacles. Belarus, Bulgaria and Macedonia don't have the stadiums. Those in Minsk and Sofia are planned for construction in upcoming years (not enough details, though capacity barely enough).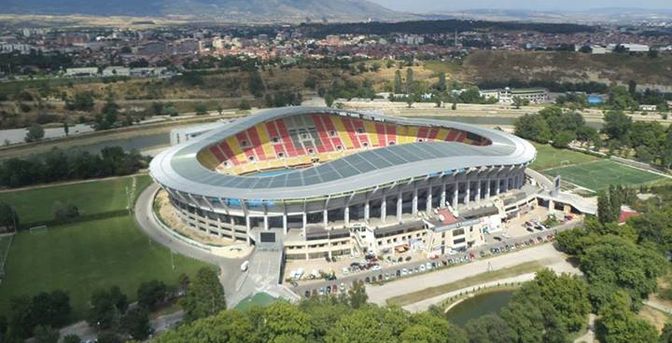 One we know more of is the national stadium in Skopje and the Macedonian arena received a harsh evaluation from UEFA. Reportedly, a third of its capacity is uncovered, sanitary infrastructure is insufficient, just like other amenities. Public transport is poorly regarded in Minsk and Skopje, while hotel rooms in all three of the minor candidates. Sofia's bid seems to be summed up well by "no information provided"…