Bulgaria: Construction resumes in Plovdiv, but trouble not gone
source: insideworldfootball.com; author: michał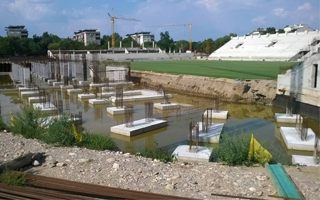 After the owner and main investor was arrested, all construction work seized at Stadion Hristo Botev. Now works are resumed, but completion is still at risk, according to insideworldfootball.com.
Bulgarian football fans need to be really patient. Their national stadium is still in planning phase, Levski's project was already halted once and now it's the turn of Botev Plovdiv's new stadium. Since July no work was carried out at the site due to criminal investigation.
Owner of the Botev club and main investor of the stadium (worth €10m) Tsvetan Vasilyev was arrested in the summer. He's currently in Belgrade, but once extradited, his assets will remain seized. That includes the bank he owns, which was a vehicle for stadium construction financing.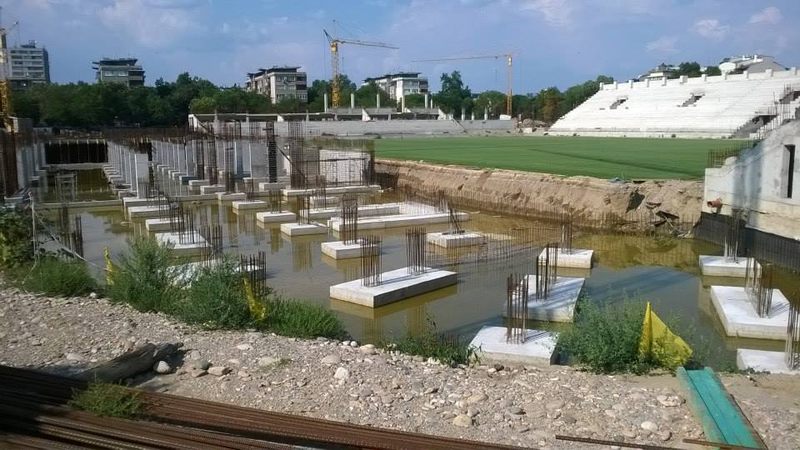 Photo: Ст. Георги Аспарухов /проект 2013-2018 г./
Now Botev, which is also in dramatic financial position, found temporary help in the municipality. Local authorities made sure workers return to the construction site. So far it's 25 people, but numbers may increase in case more will be needed.
One thing certain at this point is that the stadium will not be finished in the shape it was planned initially. At least one stand will not be delivered. Currently two sections have their concrete works almost done (east and south), while the north end is nearing half way towards that point.