Russia 2018: Sports Minister slams delayed stadia
source: RIA.ru; author: michał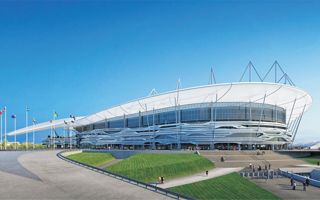 Despite very generous funding, Russian World Cup stadiums suffer from very severe setbacks. Sports Minister admits there's trouble in every region. Unless all projects get under construction this year, heads will roll.
"The pace of designing the stadiums gives cause for alarm," sports Minister Vitaly Mutko said at a meeting with regional leaders. "Deadlines are being broken. There are problems in every region," he added.
Each of the 11 regions building stadiums is being given a 3.6 billion ruble ($100 million) subsidy solely to choose a location and finalize a stadium design, Mutko said. Still, there are cases in which the final shape of stadiums remains unclear.
In Yekaterinburg there have already been three concepts of how to rebuild the Central Stadium, the latest can be seen below. Meanwhile several weeks ago the city mayor announced he wants the 2018 stadium to be built in a new location, not replace the central one.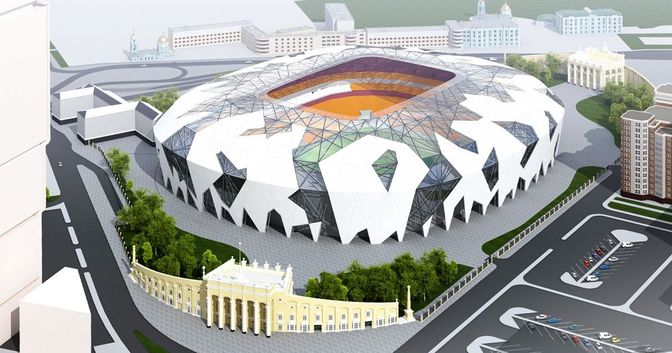 Vitaly Mutko says he is alarmed by the slow pace of designing the country's stadiums for the 2018 World Cup and threatened heads will roll if the situation is not rectified. This year will be crucial for some local organizing committees. Mutko claims that unless construction begins by year end, heads will roll.
So far two stadiums for the 2018 tournament were opened, the Kazan Arena (below) and Stadion Fisht. Each will still see some work done before the World Cup, but they're operable already. Third one will be Otkritie Arena, the new Spartak Moscow's privately-funded stadium.