Jakarta: Construction of Stadion BMW to start in March?
source: thejakartapost.com; author: michał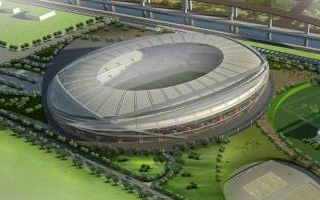 Groundbreaking ceremony should be only days away, though no date has been officially selected so far. After months of delays the 50,000-giant is still surrounded by uncertainty.
Though still only in renderings, the new stadium for Jakarta's largest football club already has a history. It's been years since first announcement of the plan and months since the construction was first due to begin in November 2013.
Now things are said to change in just days. "We are still looking for the right time, but we will certainly do it this month," said Youth and Sports Agency head Ratiyono. Groundbreaking time isn't set yet to find a day suitable for governor Joko Widodo, the figure behind Stadion BMW initiative.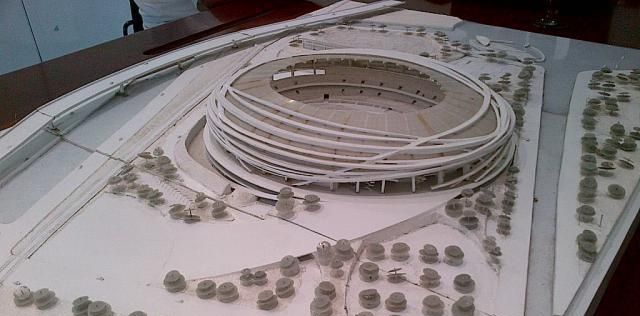 But while groundbreaking didn't take place in November due to lack of legal land ownership, now the situation isn't much better. Less than 20% of Jakarta's second largest public green area is in the hands of public authorities. This means 12 hectares of what is a 66+ hectare site. A lawsuit over remainder of the land is expected as an individual claims the terrain belongs to him.
Apart from legal battle, there's also the issue of social/urban planning. The 50,000 Stadion BMW with secondary facilities will largely cut available public green space in the congested capital of Indonesia. Then again, over the last two decades the space was converted into a slum with illegal squatters, not serving its initial purpose.
The BMW Park lies in northern Jakarta and its name comes from a governmental program Bersih Manusiawi Wibawa (Clean, Humane, Dignified), which saw public leisure spaces created in 1960s. Now the park is expected to become a professional sports destination rather than amateur, though it's declared to remain open for all and still offer a lot of public green areas.
Should groundbreaking take place as planned, the new 50,000-capacity stadium will be ready in 2017, maybe 2018. Its completion is crucial not only to Jakarta's football club Persija, but also to the metropolitan transport system. Current Lebak Bulus Stadion in southern Jakarta is expected to be demolished and make way for light rail station.