Jakarta: Stadion BMW groundbreaking in November
source: TribunNews.com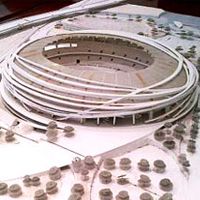 First new stadium after over 40 years to be built in Jakarta. No wonder fans of Persija football club are very enthusiastic. November should see the mounting of cornerstone in the BMW park.
Jakarta governor Joko Widodo officially confirmed that work on the planned Stadion BMW is to start in November. This year only initial phases are to be done. Apart from mounting of the cornerstone, ground preparations are scheduled for 2013.
However, as the planning department issued required permits, the project should move forward from now on. It isn't clear how long it will take to deliver it, because two options are considered: continuous construction over the period of 2 years or phased development spanning longer in time.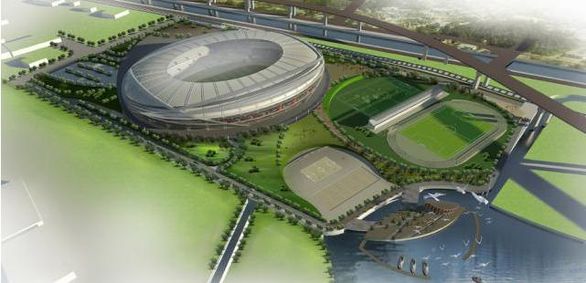 The initial works are to cost some 300 billion rupiah (€20 million / $28 million), while the cost of entire project may end up at 1.5 trillion rupiah (€102m / $140m), significantly over the $100 million figures envisaged earlier.
The stadium in northern Jakarta is to become the new home for Pesija Jakarta, one of Indonesia's most popular sides that sees record games watched by over 100,000 people. Persija has been left homeless with their Lebak Bulus Stadion having been closed for demolition, making way for rapid transport system.