Nomination: Maracanã
source: StadiumDB.com; author: michał
There was no game bigger than the one in Rio de Janeiro, at least officially. There was no other stadium able to hold almost 200,000 people while under construction! And finally, there was no other stadium of the 2014 World Cup that raised so many doubts…
It's not like the history of Maracanã is football's longest or most exciting. After all, it's only been around since 1950. But when the stadium opened its doors for the first time, it literally changed football history. The game between Brazil and Uruguay was watched by nearly 200,000 people at a stadium that was still unfinished. In fact, the giant wasn't ready until 1965.
It wasn't equally delayed this recently, when Brazil reconstructed it for the first time since opening. Still, it's not easy to find another stadium of the 2014 World Cup that raised so many doubts.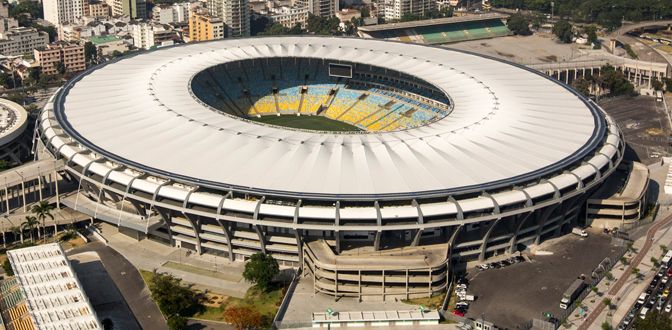 No wonder, because not many stadiums are listed as part of national cultural heritage. Maracanã is and so – though the listing isn't because of its architecture – decision was made to change it as little as possible.
As a result the exterior with Maraca's famous entrance colonnade was retained almost completely, only getting new ramps for spectators. The concrete roof was expected to get only an expansion, but as it turned out during works, it was too weak to withstand the changes and was altogether replaced by light membrane.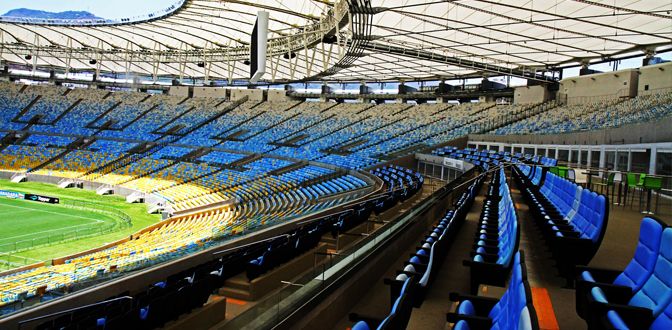 And finally, the upper tier of stands was mostly left as it had been, only getting new steps. Meanwhile the new lower tier became an expansion of the upper, getting new corporate facilities and moving spectators closer to the field.
Closer doesn't mean close, though. Most fans are still far away from the pitch and the incline is low, so the stands don't create a proper football cauldron. Meanwhile implementing what was expected to be moderate changes consumed a budget that could easily support a brand new stadium.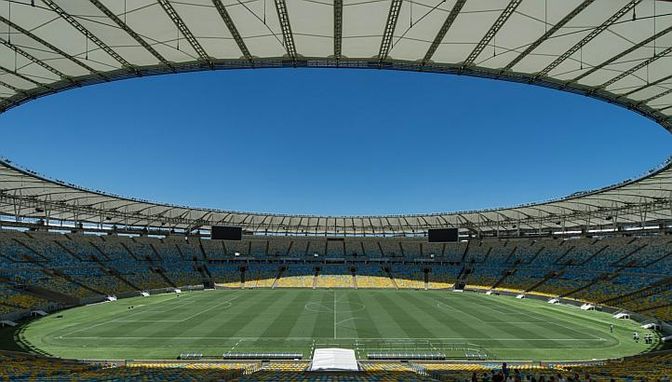 This was among the reasons for street protests upon reopening of Maracanã. Especially that the stadium rebuilt for R$932 million ($430m / €330m) was then privatized and was expected to be rid of some of its cultural functions, like the indigenous museum or passionate support.
The latter was why Maracanã was listed as national heritage in the first place, while at the new stadium ticket prices skyrocketed with half the capacity saved for most expensive seats. Also, fans are no longer allowed to take their shirts off or bring large flags inside.
In the end the architectural part is the one preserved best. Fernandes Arquitectos did a challenging job to combine old and new almost seamlessly, providing further decades of use Maraca. Now not only as a legend, but also as a modern commercial facility.
Have sympathy for the new Maracanã? You may express it (or not), by voting for it by Saturday in our Stadium of the Year 2013 selection!