Sofia: Levski's stadium construction put on hold
source: InsideWorldFootball.com; author: michał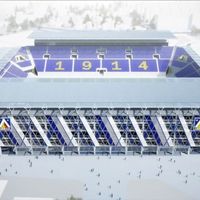 Very bad news from Bulgaria as the country's first private stadium comes to a stop at an early stage. Levski Sofia announced they have no resources to support the construction and it has to stop.
It's been just two days since we've shown you fresh photos of this stadium's construction progress and now there's very disturbing news released by InsideWorldFootball.com. Levski announces the build comes to a stop after 10 months due to lack of funding.
Levski Sofia owner Todor Batkov revealed that the club needs to focus on the football activities now as the financial situation is dire. "The construction of the stadium is not going as planned. Obviously there is a delay and you can see it. We have money only for the wages of our players and employees," said Batkov.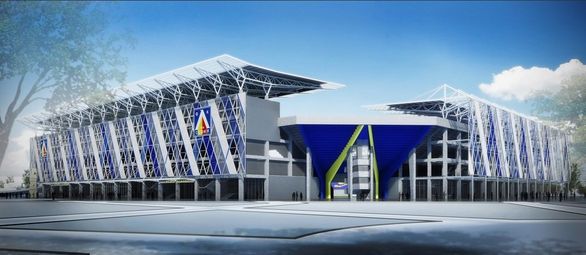 The new Georgi Asparuhov Stadion is expected to become Bulgaria's first privately-financed stadium. Its first stand is under construction since March and due to be opened in May 2014 to celebrate the club's centenary, but so far only two floors of the 5-floor structure are delivered, indicating no chance of meeting the deadline.
"I am waiting for some details about the construction of the stadium and will come up with a clear position about that at the end of the year. The delay of building works is because of lack of money. This project came up a little bit early for us. I do not see who we could attract as a sponsor in Bulgaria. There are no big sponsors in Bulgaria, except Mtel, with who we have been partners for 15 years. Our contract with the mobile company is till June next year. We will finish the relationship with our second sponsor VTB Capital," Batkov claims.
Levski has recently been linked to Gazprom as a major sponsor/investor, but so far no solid information was released on the cooperation. "If there is any development with the deal with Gazprom we will announce it," said Batkov.