Sochi: 42 days to go, stadium not ready?
source: Examiner.com / StadiumDB.com; author: michał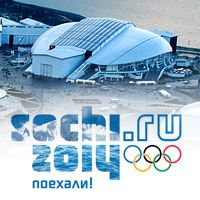 It hasn't officially been delivered, nor has it been opened. Even performers had to rehearse in a different venue as the central stadium's price hyper-inflates and delays grow.
When will the Fisht Stadium be ready? Organisers assure it will in time for the 2014 Olympics, but when exactly is that time? While official statements by the likes of Vladimir Putin say the stadium is ready, unofficial quotes show a different picture: work around the clock as time is running out extremely fast.
Official deadline set by the IOC passed in August. But back then the stadium didn't seem ready at all, as shown in this official aerial photo: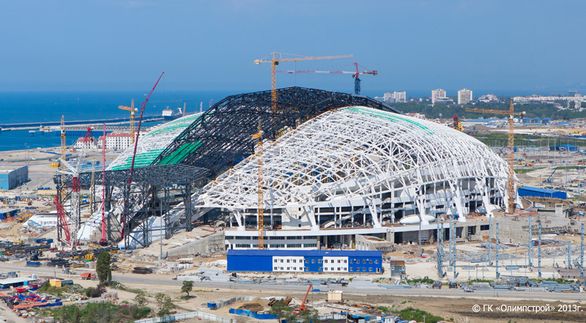 There was not even one further aerial shot since then. The company running the project, Olimpstroi, even stopped publishing shots of the entire complex from afar. Instead, only close-up photos of elements that seem finished are being released. Event organizers in turn completely boycott Stadion Fisht, almost as if it wasn't there. The only recent photo of the venue is this one showing it behind the nearby indoor arena, done on Christmas Eve.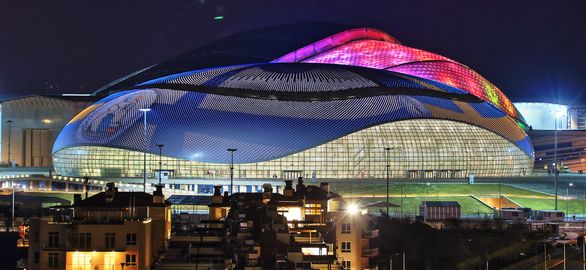 The indoor hall has also been used by performers preparing for the opening ceremony, directed by Konstantin Ernst. His script and technical expectations are said by officials to be partially responsible for the huge delays.
True or not, the situation seems to be very tense. "If the stadium's opening is delayed, the ceremony's script will have to be changed, which will lead to immeasurable reputational and moral losses," said auditor Alexander Piskunov, according to the Moscow Times.
As if that wasn't enough, the stadium's cost is constantly growing. Back in June we informed you that the price tag reached 10 times its initial estimate (over $600 million from over $60 million). According to some Russian media outlets that figure is long outdated as the budget is in excess of $1 billion already!