New designs: Four more from Turkey
source: StadiumDB.com; author: StadiumDB.com team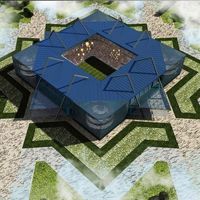 Within just three days three construction tenders are to be launched in January. New stadium in Izmir on Jan 28, another one for Izmir on 29 and new stadium for Diyarbakir on January 30. The plan for every major city to have new stadiums is progressing impressively!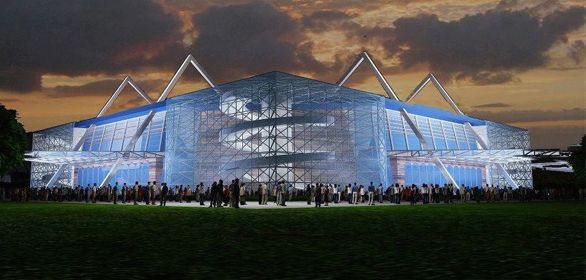 The new stadium holding 33,000 people is to be built within 2014-2015, with the tender for its construction to begin in January 2014. The new arena is to replace the outdated Ataturk stadium, standing in the centre for over 50 years.
The stands are to be incorporated into a very unusual outer form with an octagonal star's blueprint. Anchor tenancy is to be taken by Diyarbakirspor, the Super League club traditionally associated with Kurdish community.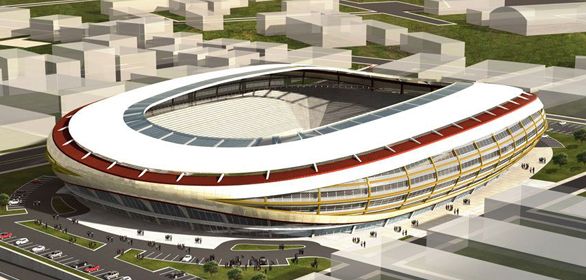 Izmir is one of the few cases in which newly built public stadiums are to be located on the sites of the old ones. The practice across Turkey is to sell the land after old stadiums for commercial developments, but in Izmir both largest clubs agreed they would prefer to have one stadium each, not a larger stadium for both.
In the west of the city a football-specific stadium is to replace the one named after legendary Göztepe player Aksel, with its dynamic bowl designed by Alper Aksoy's team, who have numerous other sports designs in Turkey in their portfolio.
Construction tender is to begin in January 2014 and the entire construction should be carried out before the end of 2015.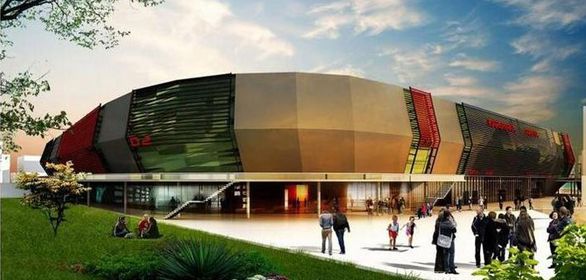 North of Izmir will see another new stadium, this time for Karşıyaka. It's expected to replace the outdated athletic stadium, but without retaining the running track. Due to very limited width of the plot its eastern stand will be a very modest one.
Construction tender is to be launched in January 2014, while the entire structure should be ready in 2015. Along with the stadium, local tennis courts are to be replaced with two commercial buildings between which a new access route to the stadium should be created.
New stadium meeting all requirements of Turkish top league and an adjacent indoor hall are to be built in the city of Akhisar within 500 days. Despite the short time frame, general contractors announced that staging the first game may be possible as soon as in late 2014.
The stadium will hold 13,000 people, all seated on single-tiered stands of 18 rows on all sides. Most distinctive part of the stadium's architecture will be its roof, constructed mostly with segments resembling green leafs.