Africa: China provides national stadium again, this time for Cape Verde
source: MacauHub.com.mo; author: michał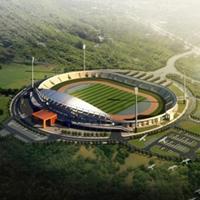 With major countries already granted new stadiums by China, now it's time to raise influence among the smaller ones. Next in line is the new national stadium for Cape Verde.
Yesterday saw Chinese ambassador to Cape Verde, Su Jian, symbolically transfer the new national stadium in Praia to local authorities. So far only the Chinese were involved with the project, starting with design, through construction and ending with financing. Although part of the $50 million budget had to be covered by local government, it's still an interest-free loan from China.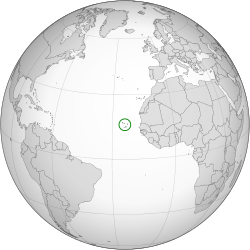 The new 15,000-seat stadium (with a 5,000 covered main grandstand) isn't ready for use yet, it's opening is planned for July 5, 2014, when the island country (location indicated left) is to celebrate its 39th independence anniversary.
Cape Verde is one of numerous arenas of the China-Taiwan diplomatic war, ongoing for decades. In general each of the two countries offers incentives to governments of developing countries in exchange for not cooperating with the adversary.
So far in Africa China is the dominant partner chosen by most countries that agreed to this kind of 'stadium diplomacy'. Since 1980s the country has built dozens of stadiums across the continent, most notably the national grounds of Angola, Gabon, Gambia, Ghana, Kenya, Mali, Mozambique, Senegal, Tanzania or Uganda.