Rio de Janeiro: FIFA doesn't want perpetual seat holders at the World Cup
source: Businessweek.com; author: michał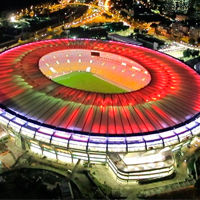 When the famous Maracana was built, some families had to support the investment with private funding. For this they were granted the right to have a seat at Maracana for any event ever, providing they'll be willing to cover annual seat cost. Now FIFA says they won't be able to see neither the Confederations Cup, nor the World Cup. Businessweek.com report.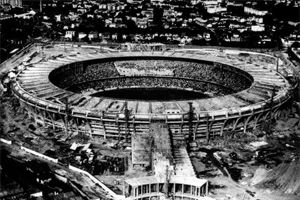 When the renowned 'Maraca' was opened in 1950, it was far from ready. In fact, construction wasn't over until mid-1960s. Some of the funding had to come from private fortunes as public budget dried out.
For the financial input the contributing families were granted perpetual place in the stands, based on annual fee rule. The fee isn't low, standing at R$740 per seat (€280 / $360). The family of Jamile Thome has 8 seats at the stadium. She herself was first at Maracana at the age of 1, brought by her parents, the contributors. Games of Flamengo, national team, concerts and other events – keeping the fee gave her and her family the right to see it all.
There are 4,960 seats reserved in this manner. However, the 2013 and 2014 FIFA tournaments may be the first to break the half-a-century old rule. FIFA signed an agreement with Brazilian authorities that each stadium will be transferred for the duration of the events 'clean' – without any commitments.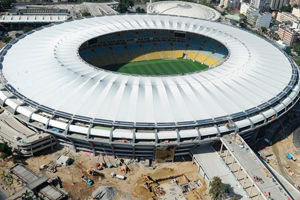 Local court ruling in mid-May gave FIFA priority for the duration of the tournament. Local government argued that adding 4,960 to the capacity (apparently seen as the only compromise) would "cause overcrowding of the stadium, confusion and turmoil at the entrance gates, and security risks and disturbances in press operations."
Disgruntled holders of perpetual seats say they will appeal. They stand a good chance of succeeding, according to Eduardo Carlezzo, a lawyer at São Paulo-based Carlezzo Advogados Associados, who is not connected with the case. "There is a rule in the Brazilian legal system which says that a subsequent law cannot affect the rights legally granted to a person in accordance with a previous law," Carlezzo said in an e-mail to Businessweek.com. "It means that the right of the owners could not be affected by a subsequent law."