England: 2015 Rugby World Cup venues revealed
source: StadiumDB.com; author: michał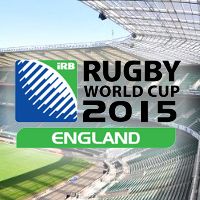 Only 4 of the 13 stadia are actually used for rugby and only two by rugby clubs. Most of the venues are primarily football grounds, but limiting the selection only to rugby stadiums would decrease overall capacity very significantly. Meanwhile the tournament is to be a real showcase…
Just as expected, today's announcement of tournament venues expected to host the 48 games of 2015 Rugby World Cup brought few surprises.
To make the tournament financially viable organizers chose 8 football stadiums and one – perhaps the most anticipated selection – Olympic, but expected to be transformed into a football venue. The Olympic Stadium won't be completely revamped for the 2015 event, works are to be halted for several weeks.
The Olympic Stadium is expected to hold 5 games, a lot more than Wembley (2), but twice less than Twickenham, the venue for both semifinals and final. With a total of 17 games to be staged in London (not even mentioning nearby Milton Keynes and Brighton) some claim the World Cup will be too London-oriented.
On the other hand, selections like Exeter or Newcastle make it spread throughout England. Actually, the tournament will go beyond borders with Millennium Stadium in Cardiff being listed as well, just as previously expected.
Overall only Twickenham, Millennium Stadium and two minor stadia in Gloucester and Exeter are used for rugby at all, both smallest venues being club-ran, while the giants serving national teams.
Below is the complete list (by capacity) and a map putting each stadium on the map (more or less, please mind we also had to visualize them so marks don't always exactly match city locations).
Wembley Stadium, London (90,256)
Twickenham Stadium, London (81,605)
Millennium Stadium, Cardiff (74,154)
Olympic Stadium, London (54,000)
St James Park, Newcastle (52,409)
Manchester City Stadium, Manchester (47,800)
Villa Park, Birmingham (42,785)
Elland Road, Leeds (37,914)
Leicester City Stadium, Leicester (32,312)
Brighton Community Stadium, Brighton & Hove (30,750)
Stadium mk, Milton Keynes (30,717)
Kingsholm Stadium, Gloucester (16,115)
Sandy Park, Exeter (12,300)