New construction: Stadion Georgi Asparuhov
source: StadiumDB.com; author: StadiumDB.com team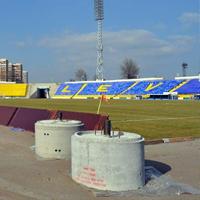 We've already shown you the design renderings, now it's time for construction progress. It's not too big at this point, as land after the main grandstand has just been leveled. We'll have to wait for the new one…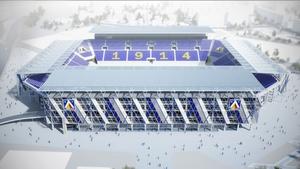 It started with a bang as the main grandstand's concrete structure imploded on February 3. However, construction of the new stand hasn't started yet. The land has been leveled and asphalt around it is currently being ripped out.
But even without works at full swing, this project already overtook all others planned in Bulgaria over the last decade. "Gerena" redevelopment is the first one to actually get going, while numerous other visions promised by politicians are still only on paper. Perhaps because this one isn't another public concept, but a private one…
Its development will be phased and spread until 2017 or even 2018. First the west and south stands are to be rebuilt until May 2014. Then eastern stand goes through similar works (until 2015) and last one to be rebuilt anew is the northern curve – should be ready in 2017.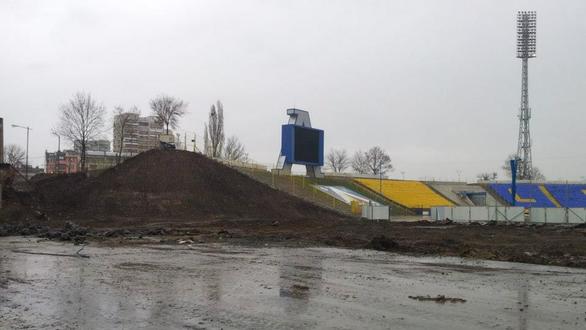 Photo: Ст. Георги Аспарухов /проект 2013-2018 г./
This won't be the most modern or innovative structure built in Europe, but will do exactly what it was designed for – give Levski the advantage over domestic competition and good conditions to grow. And we'll be watching it get done thanks to the great support from Bulgarian enthusiasts from Ст. Георги Аспарухов facebook profile!