New stadiums: Podgorica and Taldykorgan
source: StadiumDB.com

To some these two may sound exotically. OK, for us as well, at least Taldykorgan. But each of these two stadiums is well worth a visit, even if only a virtual one. Let's take a break from Euro 2012 for a day now, shall we?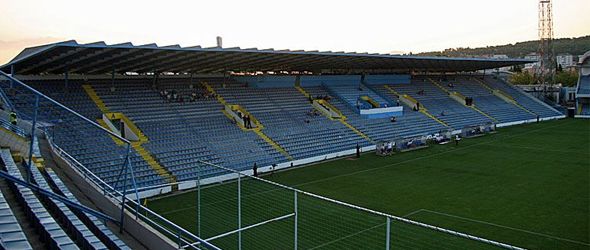 History of this venue dates back to WWII period when Italian soldiers were stationing in the city. They arranged a field to play on and this field became a stadium soon after they left. By 1947 first stands were already in place, but have been destroyed along with club offices of Buducnost in 1954 fire. Rebuilding brought back two sections with further work happening no sooner than in 1975.
In 1980's there was a plan to finish the structure to reach 32,000 capacity (22,000 covered), but they never came to fruition. And there was a need for this as stands were almost always filled to capacity during the Yugoslavian league games. During that decade only floodlights were installed, though (1989).
Next big changes came in 2004 as the stadium received individual seating, infrastructure was renovated and stands behind goals received 2nd tiers.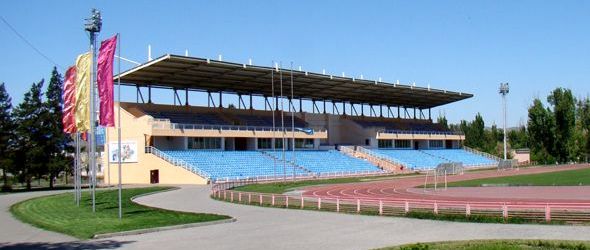 The 100,000-inhabitant city of Taldykorgan in south-eastern Kazakhstan has one football stadium, used day-to-day by local premier league side Zhetysu. Name of the club derives from how the region was called historically.
Stadium itself has two stands of which one has partial cover, two tiers and skyboxes. The other is a simple uncovered stand. All places are seated and maximum capacity stands at some 5,500 people. Not much, but enough with Zhetysu's attendances of some 2-3,000 per game.