Stadium of the Year
Stadium of the Year is the largest poll of its kind, gathering tens of thousands of votes from around the world every year. So far, we have organized it 12 times (for the first time in 2010) in the Polish version of our website, with the latest edition being the tenth in the history of StadiumDB.com. Between 2014 and 2020, alongside the public vote, we engaged world-renowned jurors in the competition, who identified, in their opinion, the best facility from the list of nominees.
The first, historic winner was Aviva Stadium in Dublin. In the best time (2014), we managed to gather almost 100,000 votes from all over the world! Over the years, stadiums from North and South America, Europe and Asia have won our contest. In connection with the World Cup in Brazil, the largest number of nominated stadiums was collected in 2014 - 32. Interestingly, the statuette for winning the public vote was awarded to a venue that did not host any World Cup match - Allianz Parque from São Paulo.
The 12th edition and a visit in Pamplona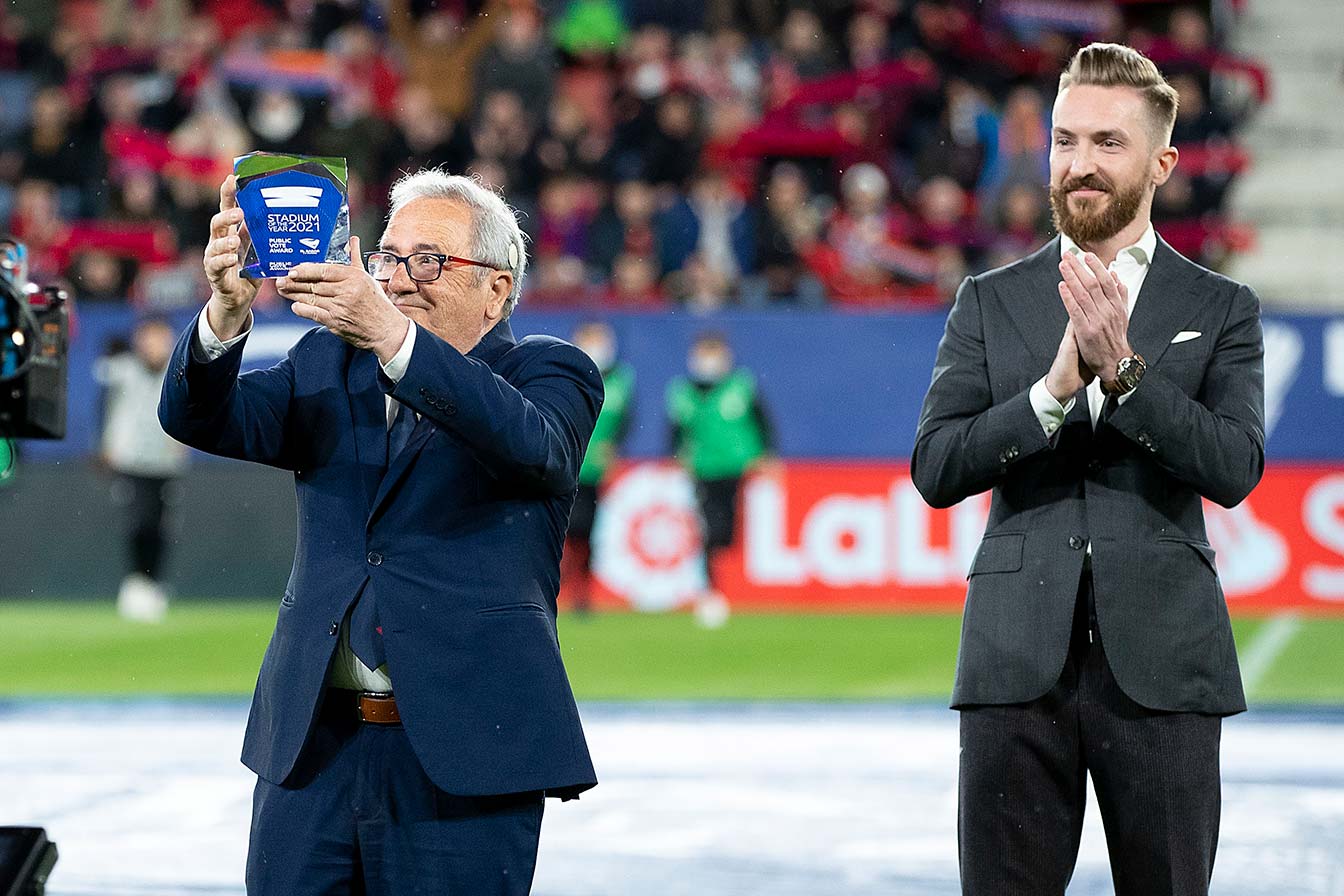 In 2022, the 12th edition of our competition, the award for first place was given to Estadio El Sadar from Pamplona, Spain. Best of all, it was presented in person! Following a special invitation from CA Osasuna, the founder of StadiumDB.com, Grzegorz Kaliciak, came to Navarre and handed the Stadium of the Year statuette to Osasuna's president, Luis Sabalza, just before their league match against Real Madrid. The ceremony was covered in the official La Liga broadcast across 115 countries.
Stadium of the Year editions