Sultan Ibrahim Stadium
Capacity
35 000
25

(Presidential suite)

402 (150 of which in 8 boxes)

(Business seats)

Country
Malaysia
City
Iskandar Puteri
Clubs
Johor Darul Ta'zim FC
Inauguration
22/02/2020
Construction
30/01/2016 - 20/01/2020
Cost
MYR 200 million
Design
Saadon Architect, Beijing Institute of Architectural Design
Contractor
Shanghai Baoye Group
Structural engineer
Haikal Jurutera Perunding
Address
81120 Gelang Patah, Johor, Malaysia
Sultan Ibrahim Stadium – stadium description
Construction of a modern stadium for Johor Darul Ta'zim (internationally known as Johor Southern Tigers) is the outcome of the team's sporting success. That, in turn, happened after the team was picked up by the offspring of Johor's Sultan Ibrahim Ismail. His son became the majority shareholder, while his daughter – the president. Since their engagement began, the club dominated Malaysian football, winning 7 consecutive championships and several other titles.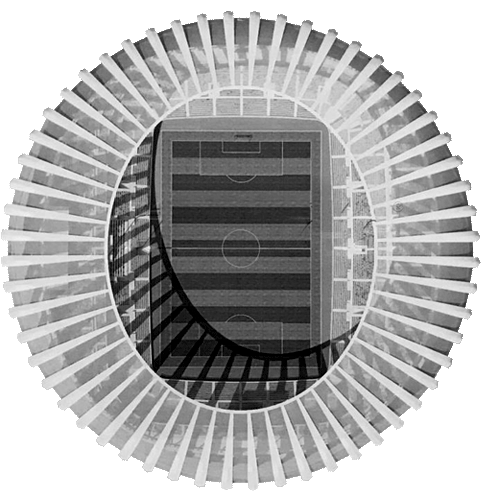 The growing popularity and aspiration even prompted announcement of a 50,000-60,000 stadium, but the plans were later scaled to a more rational size of 35,000-40,000. Land on the border of Gelang Patah and Iskandar Puteri lies just west of Johor Bahru (the state's capital), in a rapidly developing area.
The stadium occupies 141,500 m2 beside a major road hub. Road connection is crucial because upon opening the stadium had no other ways of access from more distant areas. That's why as many as 4,300 parking spaces were created. Additionally, an office building was erected south of the stadium, offering 2,200 m2 of floor space for the club's administration. Eventually, the complex is to grow by including a vast training academy for the Tigers' youth.
The stadium itself is divided into 5 floors, one of them underground. The vast monolithic structure, which offers 68,000 m2 of floor space, including vast concourses for fans. The auditorium has been conventionally divided into two tiers. The lower one offers 28 rows, while the upper has a dramatically changing height, between 29 in central parts and 6 rows behind the goals. This way the stadium becomes more dynamic visually. But perhaps most importantly, this is Malaysia's first football-only stadium without a running track and with natural field.

Its roof was optimised in terms of material efficiency. It rests on 56 arched trusses, which in turn owe support to the primary concrete structure of the stands. Thanks to the undulating height and limited range of the roof (reaching 26-40 metres inside it doesn't cover all fans), the field always has proper sunlight access. With the steel structure's division into vertical sections, the stadium become rhythmic and monumental. The canopy is a combination of PTFE and ETFE membranes (36,300 m2), sourced from nearby Singapore. At night, the entire structure comes alive thanks to extensive illumination, usually displaying colours of the club and state (blue, white and red).
Construction officially began in January of 2016 and was initially expected to end in 2018. However, with vast amount of excavation and remote location, the project was rescheduled to end in early 2020. For Johor Southern Tigers this wasn't a major problem, as the club already had three stadiums at their disposal, primarily the centrally located Stadium Larkin. The project's cost has remained within the very modest budget of MYR 200 million ($49 million upon opening).
Related news
2021