Technology: Modern stadiums, modern solutions
source: StadiumDB.com; author: Kuba Kowalski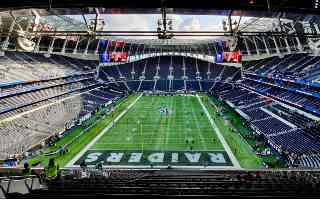 Times when photos could not be taken at stadiums and published are long gone. Football arenas are becoming temples of sport and entertainment, accessed not only on the pitch. What does it mean these days to build a new world-class stadium in terms of technology?
Customer is always right
Fans' expectations are changing with the times we live in. We are now surrounded by technology, state-of-the-art solutions and access to information to such an extent as never before. In order to meet high demands and ensure maximum signal at the venue, stadiums should use all three types of networks available: Wi-Fi, private and public mobile networks. Most stadiums are already using Wi-Fi, allowing fans to access the internet, social media and messaging services, and providing general connectivity for ticket administration systems and wider merchandising. The big advantage of Wi-Fi is that it is fully controlled by the stadium operator, who can adjust the wavelength if necessary to avoid interference between fans' smartphones and devices used at the venue.
On the other hand, 5G mobile networks - both public and private - offer the high security and low latency necessary for advanced applications to work properly. The scale of what it means to deploy and use such technologies on the stadium grounds can be frightening. Camping World Stadium in Orlando, Florida, has 665 dual-band access points under the seats, on the field, at the back of the venue and over fans' heads. That's a huge amount of equipment to provide wireless connectivity not only to smartphones, but also to the many cameras, displays, speakers and other devices throughout the venue.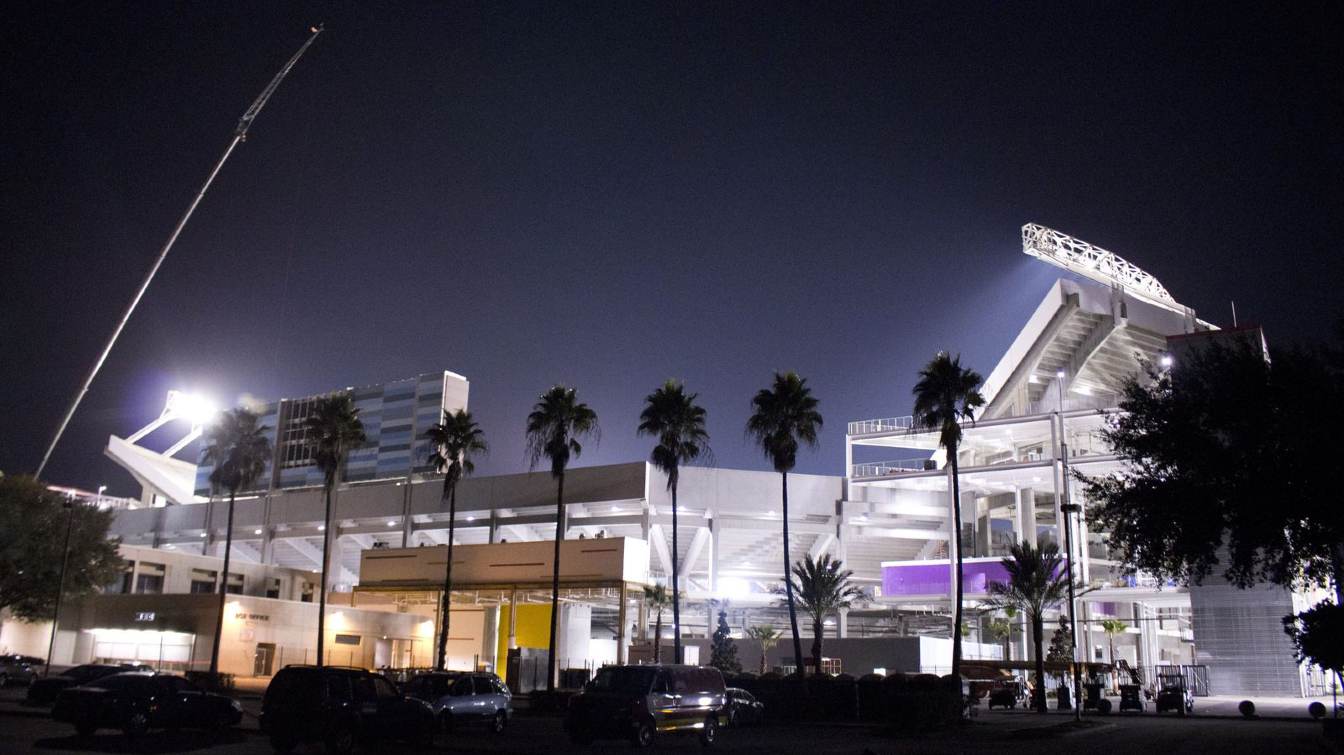 © My Army Reserves (cc: by-sa)
Kilometres of cables at Tottenham's stadium
London's Tottenham Hotspur Stadium requires 1,200 kilometres of permanent cabling. That's five metres of cable for every seat in the stands or, to put it another way, the distance from New York to Chicago! So how do you take care of the aesthetics of an arena? Modern stadiums are designed to please the eye as well, and the last thing fans want to see is equipment blocking their view or ruining the experience of watching a match. Fortunately, the technology can be implemented without ruining the visual appeal of the stadium - through installations above the ceiling and in the walls. It is also possible to use a radio wave permeable covering that blends in with the surroundings.
The north London club has partnered with computer technology company Hewlett Packard Enterprise (HPE) to provide free high-density Wi-Fi and beacon technology, which offers full mobile coverage to all major network providers in the UK. The 1,600 wireless access points allow 65% of the 62,000 people to stream live video at the same time without any interference. Tottenham Hotspur Stadium is equipped with 1,800 HDTVs and the two largest screens in a football stadium in Western Europe - each measuring 317 square metres.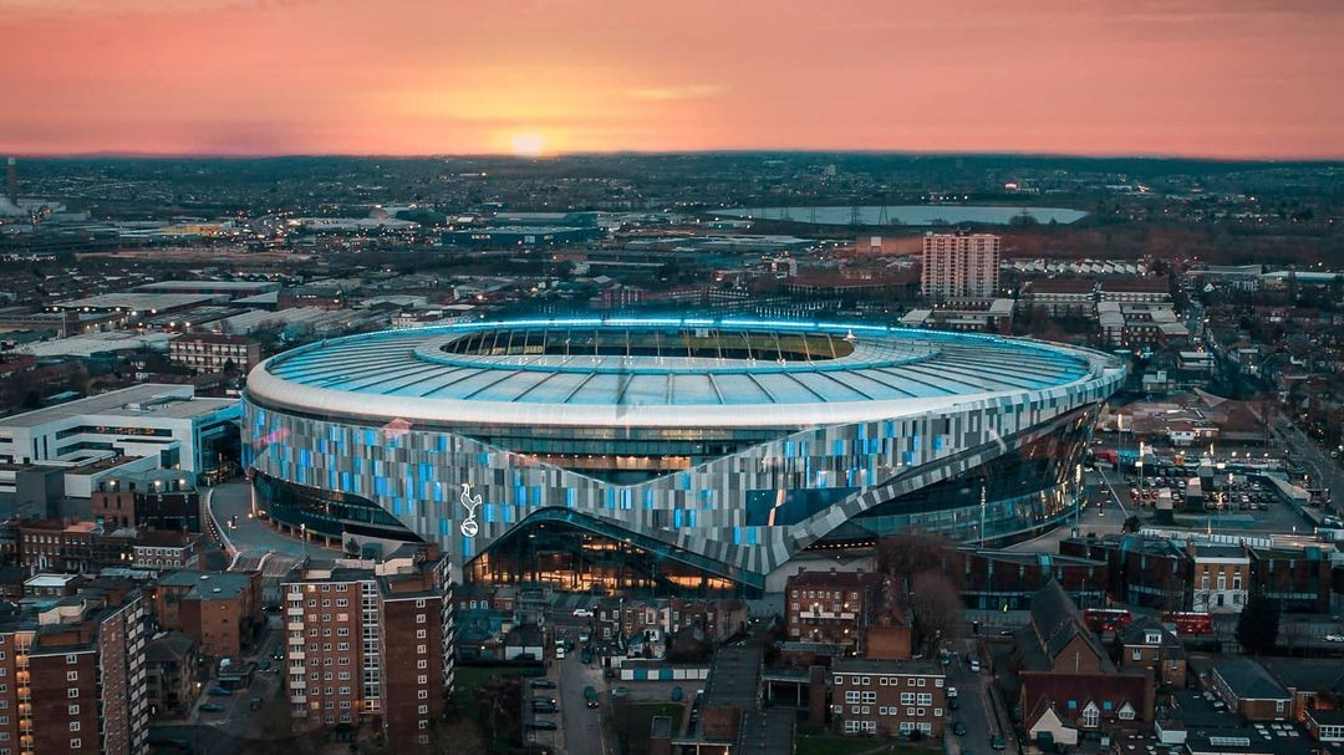 © Instagram: @highflyingdroneshots
A stadium with no cash and no breaks
Cash cannot be used at the 60 food and beverage points in the Spurs stadium. The club says it made the decision to move to cashless payments to modernise, speed up service and improve hygiene for catering staff. Around 880 contactless payment points are spread across bars and restaurants, allowing customers to pay using a card, mobile device or a pass that can be loaded with funds.
Contactless technology is also being used by fans to enter the pitch with digital tickets, which can be accessed via a stadium app that can be used to scan tickets. The software, created by London-based event technology company LiveStyled, also includes an interactive stadium map and navigation system that guides fans to their seats. An experienced partner can help with infrastructure planning, but also minimise disruption. During the NBA season, for example, the facility cannot afford any downtime on game days, of which there are 41 per year, not counting the play-offs. The Crypto.com Arena in Los Angeles hosts 250 events a year, from basketball to hockey to concerts, so upgrades and maintenance have to be carefully considered. What stadium innovations will the next few years bring? Will there be solutions to revolutionise sport and entertainment?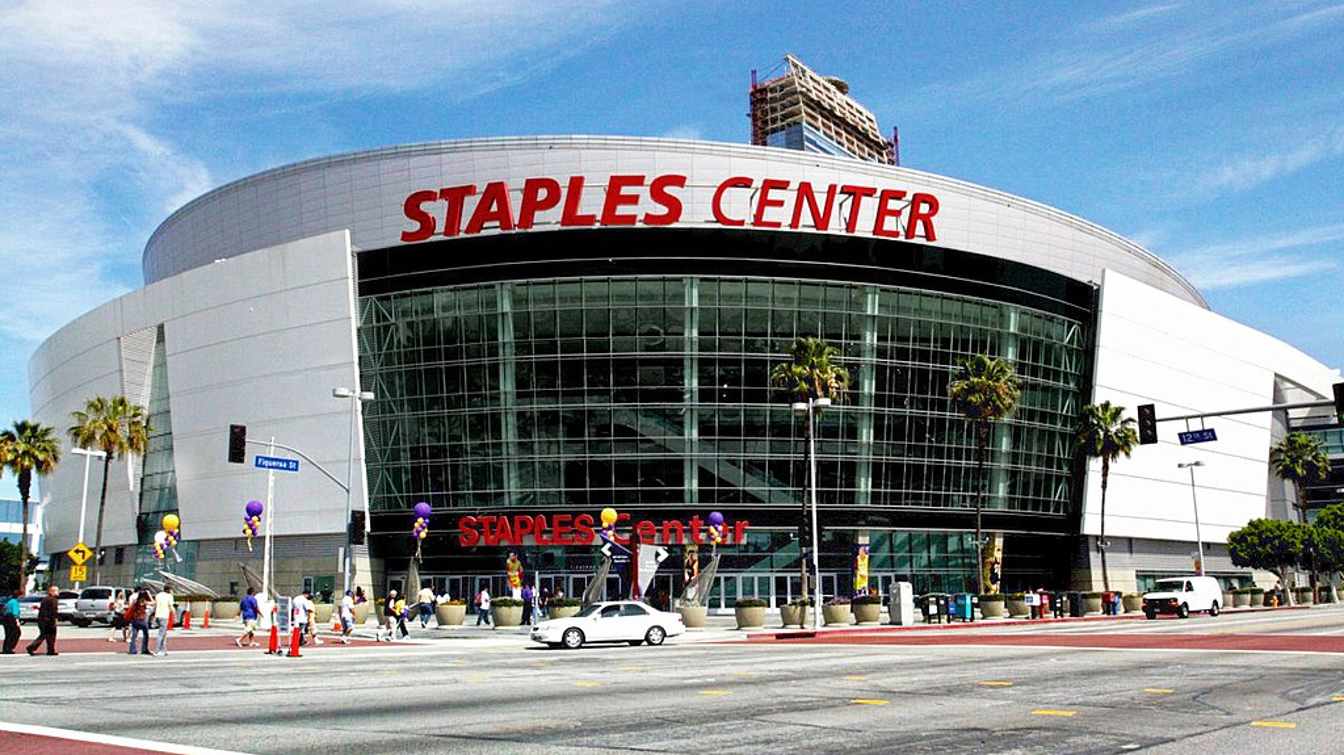 © Rina Laxa