EURO 2025: The tournament host has been chosen
source: StadiumDB.com; author: Kuba Kowalski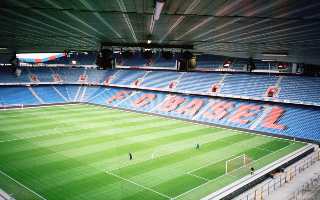 Several nations competed against each other for the role of EURO 2025 women's host. Despite high hopes for a football feast in each of them, Switzerland was chosen. It is there that the tournament will be held in 2 years.
UEFA made an expected choice
The Swiss bid was selected at a meeting of UEFA's executive committee in Lisbon on Tuesday. The country beat out bids from France, Poland and the combined candidacy of four Nordic countries - Denmark, Finland, Norway and Sweden. Ukraine has also expressed interest in hosting the event ahead of the Russian invasion. This is a historic day for Switzerland, the SFA and women's soccer. This important step will shape the development of women's soccer at all levels, - Swiss FA president Dominique Blanc said in a statement.
© coyote-agile (cc: by-nc-sa)
Switzerland, which is the home of UEFA and of football's world governing body FIFA, co-hosted the 2008 men's European Championship alongside Austria, and staged the 1954 men's World Cup. A few months ago, the idea of Switzerland joining forces with Liechtenstein, which would use its stadium in the capital, Vaduz, was raised. Yet the potential bid was not ultimately supported, and the Swiss federation is determined to enter the tournament as an independent host with nine stadiums where the games could be played.
Which stadiums does the bid involve?
The selected arenas mainly consist of 3 venues with a capacity of more than 30,000 fans. These are Stade de Suisse in Bern, St. Jakob-Park in Basel and Stade de Genéve in Geneva. Other stadiums are Letzigrund in Zurich with 25,000 seats as well as Tourbillon and Kybunpark, each with a capacity of 20,000.
The other 3 facilities are smaller but modern, as they were all inaugurated in 2011 or later. The first is swissporarena, which is located in Lucerne and will seat 17,500 fans. Two more arenas are under consideration: Stade de la Tuliére and - the only stadium with a capacity of less than 10 000 - Stockhorn Arena.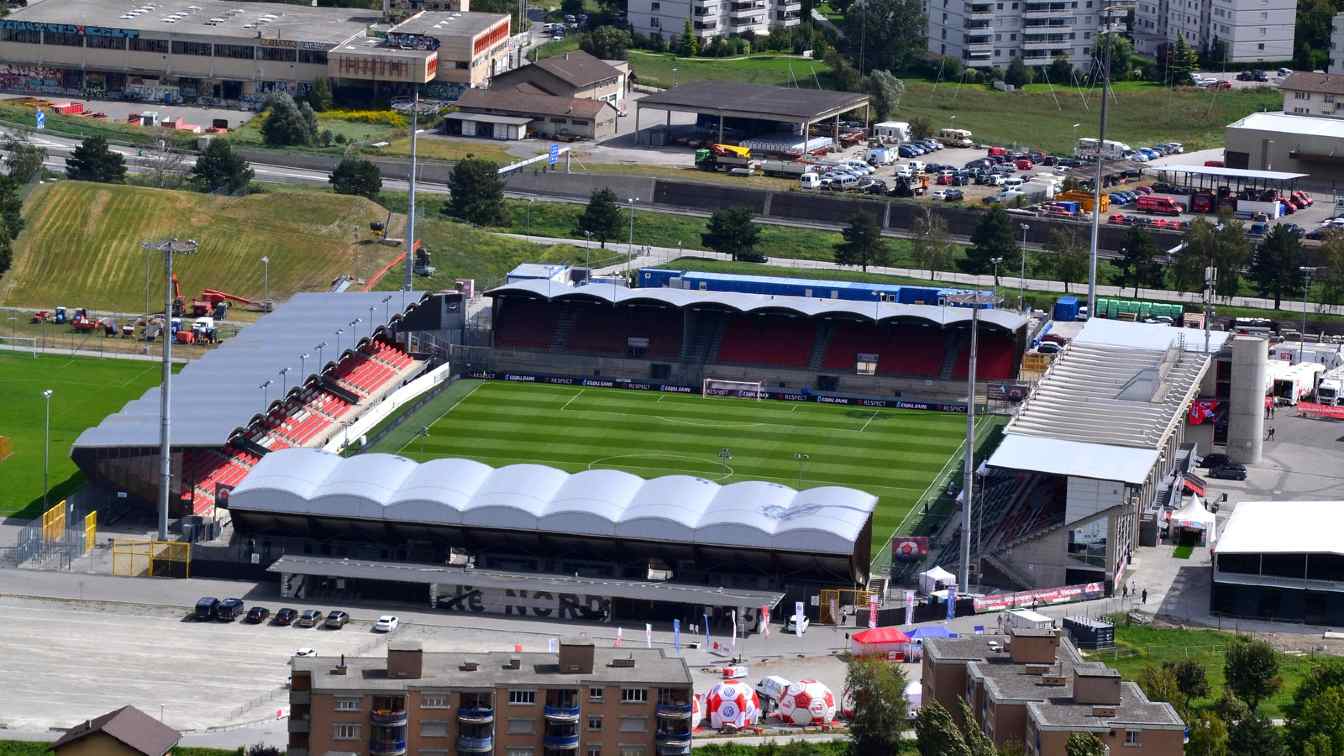 © Groundhopping Merseburg