U-20 World Cup 2023: Indonesia stripped of rights to host the tournament
source: StadiumDB.com; author: Mateusz Osmola
FIFA has officially announced that Indonesia will not host this year's Under-20 World Cup, arguing its decision is based on "current circumstances". A new host is to be announced as soon as possible and the date for the tournament currently remains unchanged.
FIFA has made a decision
Indonesia was awarded the rights to host the U-20 World Cup in October 2019. The event was originally scheduled to take place in 2021, but a pandemic thwarted the organisers' plans and the tournament was moved to 2023. The championship was due to start on 20 May and run until 11 June, with players set to compete in six arenas. These were: Gelora Bung Karno Stadium in Jakarta, Gelora Bung Tomo Stadium in Surabaya, Si Jalak Harupat Stadium in Bandung, Manahan Stadium in Surakarta, Kapten I Wayan Dipta Stadium in Gianyar and Gelora Sriwijaya Stadium in Palembang.
© instagram: @michael.effendy
Those plans are now out of date, as just today FIFA announced that Indonesia has been stripped of its rights to host the U-20 World Cup. It happened despite Gianni Infantino expressing his support for the Football Association of Indonesia (PSSI), following last year's tragedy at the Malang match, which left 135 people dead. This time, politics was mixed into everything.
Protests in the country
A large number of Indonesians, who are predominantly Muslim, voiced their opposition to Israel's participation in the tournament during a march in the capital earlier this month. Protesters gathered on the streets of Jakarta, waving Indonesian and Palestinian flags and demanding to stop Israel from participating in the championships. Tension between Palestinians and Israelis in the West Bank continues to escalate, which has led to thousands of arrests and hundreds of deaths.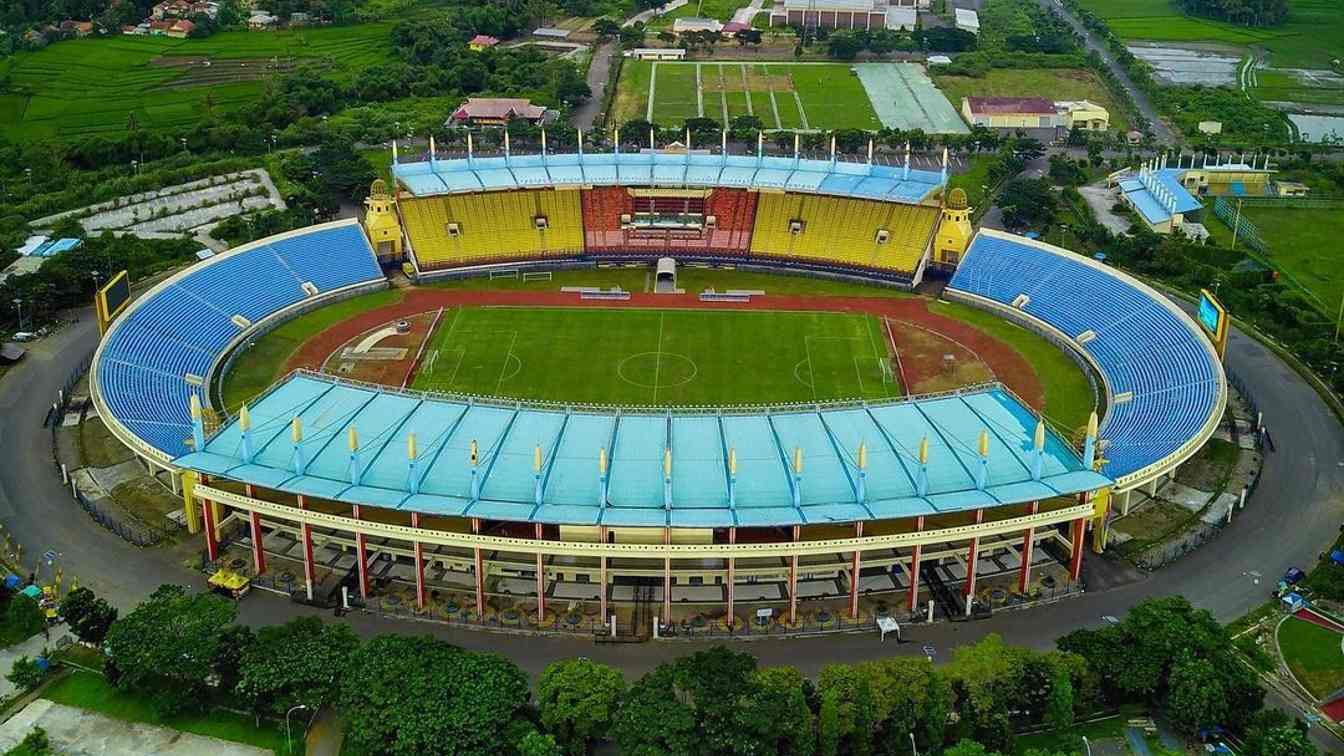 © Instagram: @drone_1988
The International Association issued a statement which reads: Following today's meeting between FIFA president Gianni Infantino and president of the Football Association of Indonesia (PSSI) Erick Thohir, FIFA has decided, due to the current circumstances, to remove Indonesia as the host of the FIFA U-20 World Cup 2023. A new host will be announced as soon as possible, with the dates of the tournament currently remaining unchanged. Potential sanctions against the PSSI may also be decided at a later stage. FIFA would like to underline that despite this decision, it remains committed to actively assisting the PSSI, in close cooperation and with the support of the government of President Widodo, in the transformation process of Indonesian football following the tragedy that occurred in October 2022.
FIFA, which postponed next week's U20 World Cup draw earlier this week after Bali authorities refused to allow an Israeli delegation onto the island, will now look for a new host for the tournament. England, Argentina and the United States are among the potential candidates.