Youtube: World Stadiums Under Construction
source: StadiumDB.com; author: Kuba Kowalski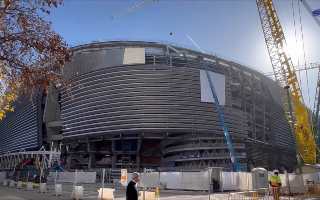 All teams in the world's top leagues are returning to their stadiums. At the same time, work on facilities that are under construction is moving forward. So take a peek with us at the major stadium construction sites in England, Spain and beyond.
Currently, both stadiums belonging to the two biggest teams in Liverpool are undergoing renovation or being erected. Being built from scratch is Everton Stadium, which Evertonians can already be proud of. Currently, around 40% of the entire project is completed. So far, progress is going as planned also at Anfield and the Liverpool FC authorities are hoping to complete the last part of the project before the start of next season. The stands currently hold 54,000 supporters and the project involves increasing the auditorium by 7,000 seats.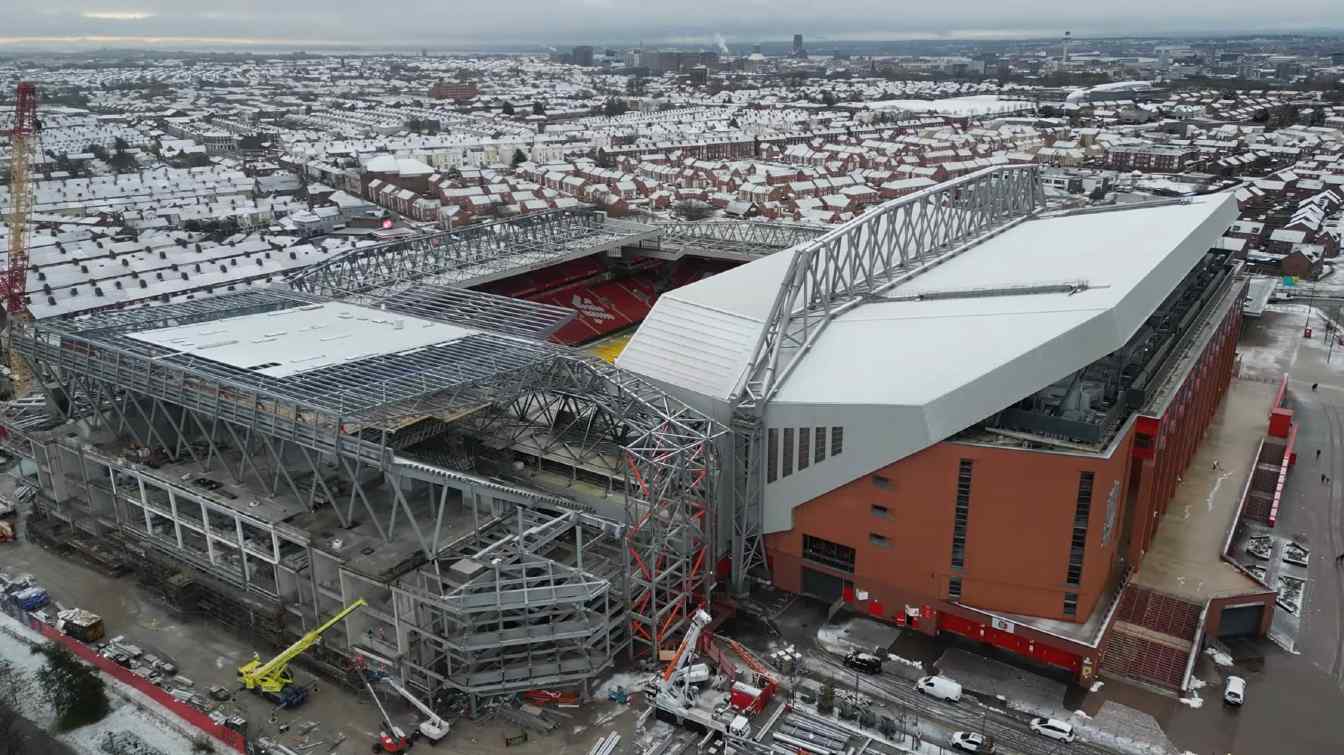 © Mister Drone UK
Of course, the other investments watched by fans around the world cannot be missed. Real Madrid in 2022 has achieved another gigantic success on the pitch and will soon have a home that will add to its greatness. Barca fans should be optimistic as well about what is happening around Spotify Camp Nou. Work has been progressing there very strongly, mainly thanks to the league break caused by the World Cup in Qatar.
For more essential information on current construction sites around the world, check out our latest video. There we discuss not only the above-mentioned stadiums, but also others from the rest of the world - from China, Germany, or Brazil. One of the venues mentioned there will have a capacity of almost 100,000, so check it out!