Stadium of the Year 2022: Less than one month until the contest begins!
source: Stadiumdb.com; author: Kuba Kowalski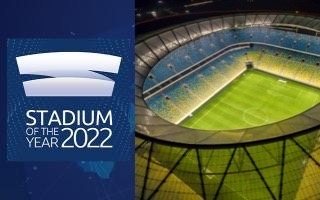 This year's Stadium of the Year voting, which this time will include at least 36 stadiums, begins on the 15th of February. There is, therefore, still some time to get to know our nominees and to submit your own.
Time flies... this will be the thirteenth edition of the competition! Through the years we have watched the development of stadiums, and there have been plenty of innovative architectural ideas and modern designs. But every year, starting with the winner of the first Stadium of the Year, there has been many to choose from. You can see for yourself - some time ago, we prepared a video for you showing the SOTY winners to date:
This year, too, we cannot complain about scarcity. The 36 venues we have selected for 2022 are predominantly... Chinese stadiums. However, there are also candidates from other, most diverse corners of the world. We hope that, just like last year, we will also now be able to present the statuette in person at the stadium that wins the vote.
There are several ways to submit your candidates: by email, Facebook, Twitter or Instagram. We will take a close look at each of them and notify you of our decision. You can also write your own ideas under the dedicated Twitter and Facebook posts. Check out which stadiums we have chosen! And make sure to subscribe to our YouTube channel - there will soon be a video showing the stadiums you can vote for and instructions on how to do it.