Stadium of the Year 2022: As many as 36 nominations included!
source: Stadiumdb.com; author: Kuba Kowalski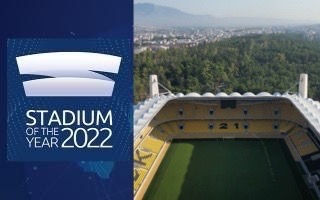 There are less than three weeks left until the start of the Stadium of the Year contest, which takes place annually and selects the best stadium built in the previous year! There are dozens and dozens venues that will take part in the voting.
In 2011, we held the Stadium of the Year competition for the first time, in which readers could vote for what they considered to be the best football arena commissioned in 2010. The competition has been held annually since then and has grown over time to become one of the largest and most prestigious plebiscites of its kind in the world. As many as 36 stadiums with a capacity of more than 10,000 people have already been commissioned in the past year 2022. We have featured all of them in this video:
What to expect this year?
Although a very large number of Chinese stadiums are participating in the competition, the contest is highly varied, with stadiums from as many as five different continents taking part: 18 venues are from Asia, seven from Europe, five from Africa, three from North America, two from South America and one from Australia and Oceania are involved.
In the past, it was not only the stadiums that were the best architecturally or visually that won. Sometimes it was also the determination of the fans who voted in large numbers for their team's stadium that was decisive. So don't hesitate to cast your votes for arenas from your area.
See which stadiums are nominated. Also subscribe to our YouTube channel, where we will soon present all the participants and voting instructions.